One of our keys to a successful trip to Orlando with a toddler was to be flexible. We had a couple days where our tickets were reserved for specific days; however, for the most part we tried to keep it fluid so we could see the mood of the toddler. Our final full day in Orlando was one of these days where we didn't really have plans. Thursday evening, we were discussing what we wanted to do the next day and I suggested heading to Animal Kingdom.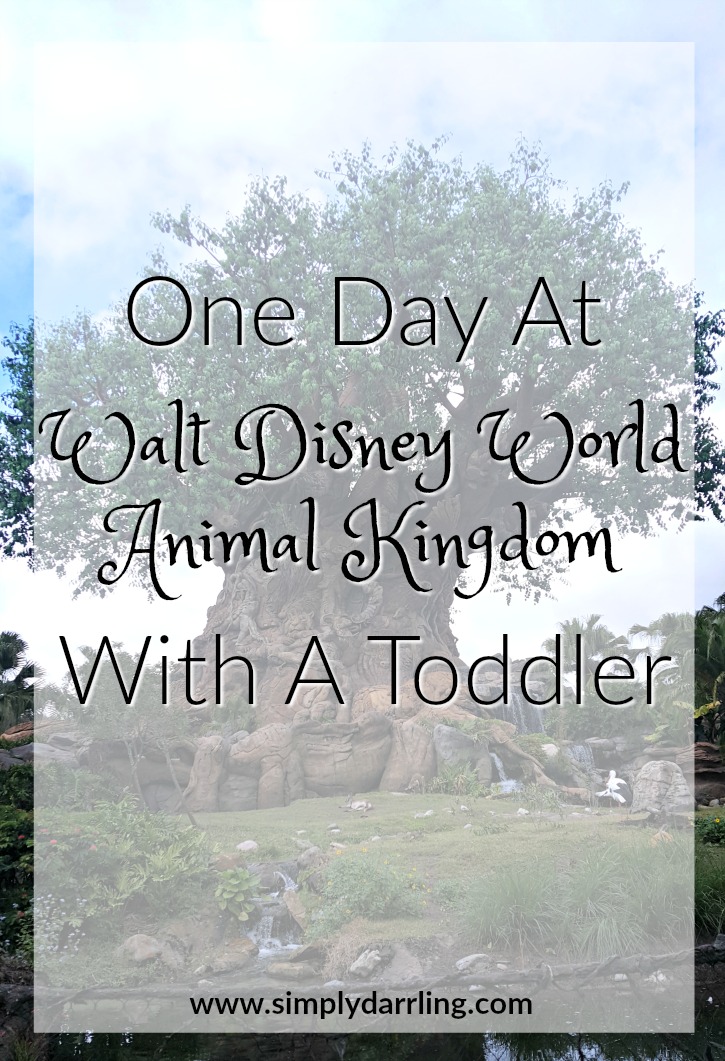 Jaxson had loved his time at Magic Kingdom earlier in the week, and I remembered from our trip in 2014 that Animal Kingdom was a great place to meet characters without long lines. We were debating between Animal Kingdom and just hanging out by the pool for the day, when the afternoon was mostly overcast and rainy, we were definitely glad with our choice.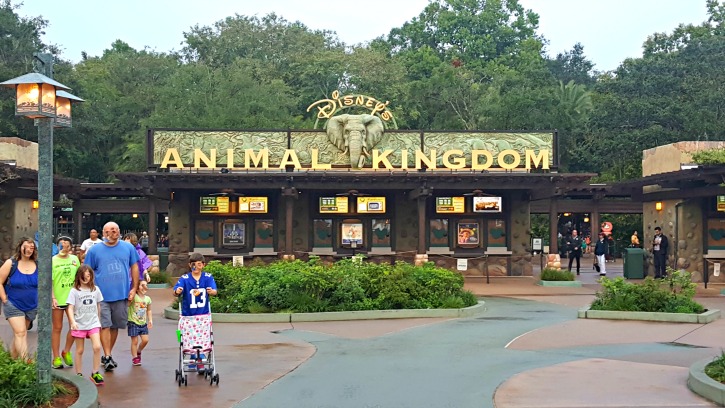 Even though we bought our tickets less than 12 hours before the park opened, we were still able to get a few fast passes. The only one we couldn't get and wanted was to see Mickey and Minnie, but we were able to do it first thing and only waited about 10 minutes.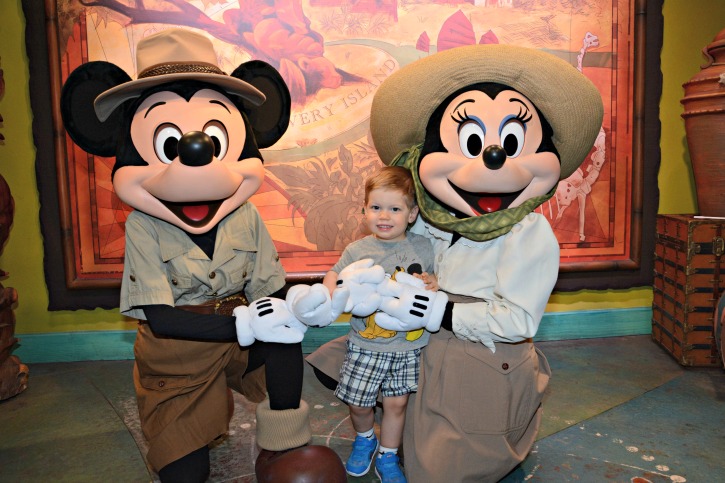 I was glad to get another day's use out of our Memory Maker too. We tried to find as many of the Photo Pass locations as possible.
Just like our day in Magic Kingdom, we stuck to quick service for our lunch (we left before dinner). We had some delicious BBQ and then walked around the park looking at animals while Jaxson took a nap.
We arrived to the park right around opening so that we could get as much in as possible. The park is only open until 5pm, so if you have a park hopper ticket it would be a great opportunity to do Animal Kingdom and then head to one of the other parks for the evening. We stayed almost until closing, and definitely felt like we got a good portion of the activities into our day. We watched the Finding Nemo musical which is adorable! If we had been able to fit it in, I would have loved to watch the Lion King musical as well.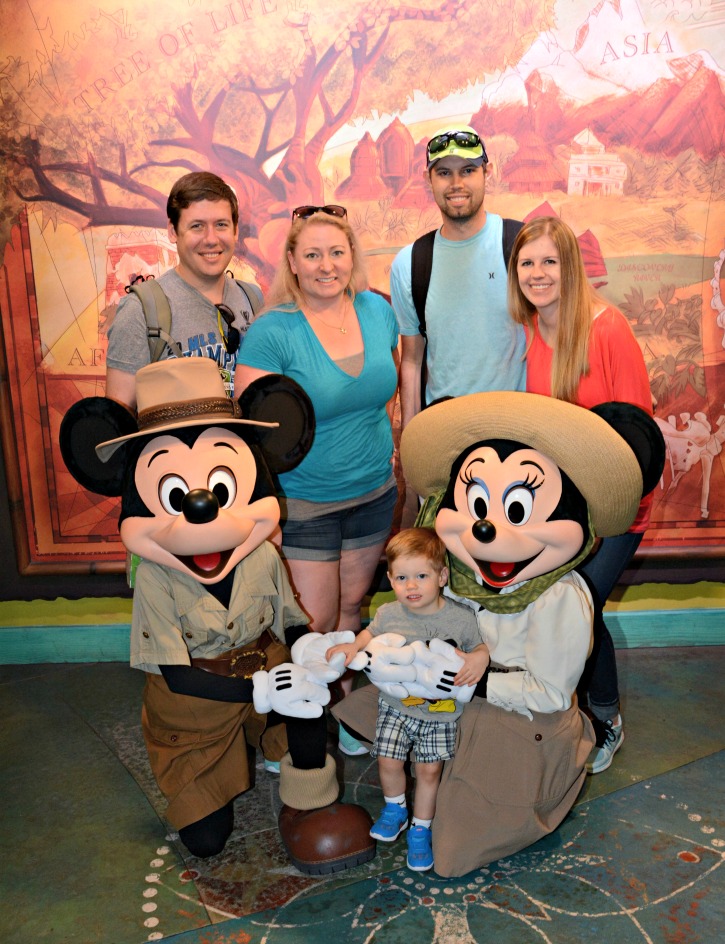 Kevin and I enjoyed riding Expedition Everest. We managed to ride it 4 times and determined that being in the middle of the train was the best spot. The back gives you an awesome experience while going backwards, but lackluster when going forwards; when we requested to be front row we had the opposite thought. Riding in the middle (about row 7) gave the best of both worlds so that both backwards and forwards was exciting.
If you care more about doing the ride as fast as possible rather than sitting by your friends or family, I highly recommend the single rider line, it was definitely moving quickly.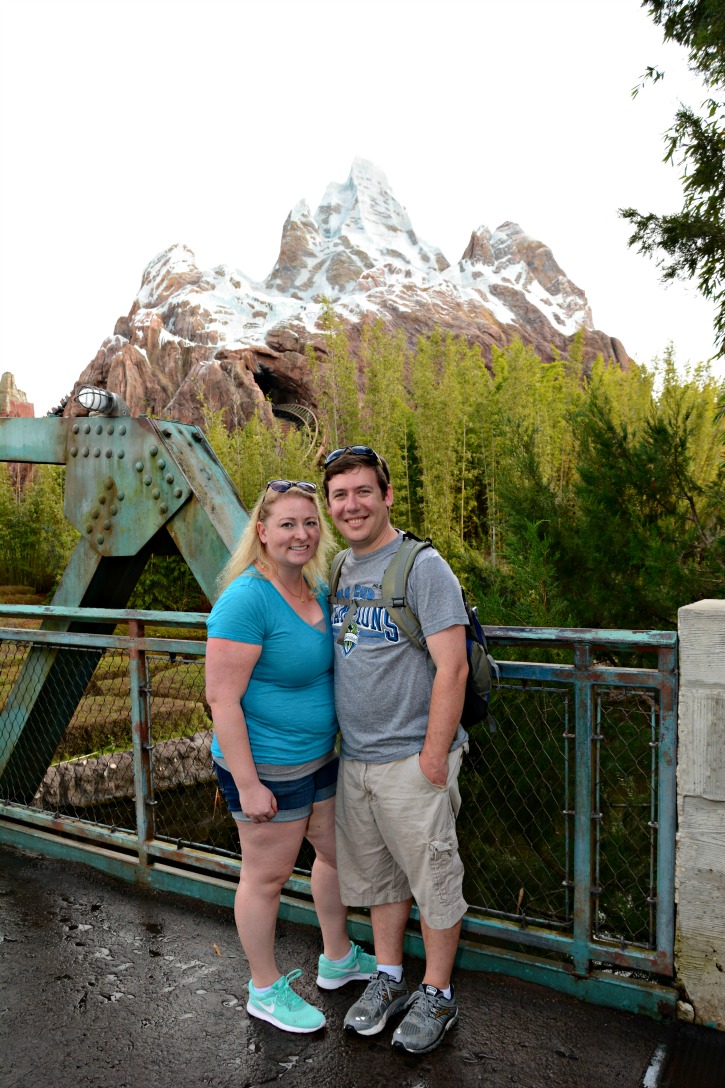 A day at animal kingdom is less about the rides and more about experiencing the atmosphere. Walking through the Tree of Life, it is amazing to look closely and find all the animals that have carefully been carved into the tree. I loved finding the manatee!
We checked out the different animal exhibits throughout the park and especially loved going on the Kilimanjaro Safari. It is a ride that doesn't feel like a ride (and only has a couple corny moments, for the most part it is informative and amazing). It did make me wish I had stayed in Kenya longer to go on a true safari with my teammates.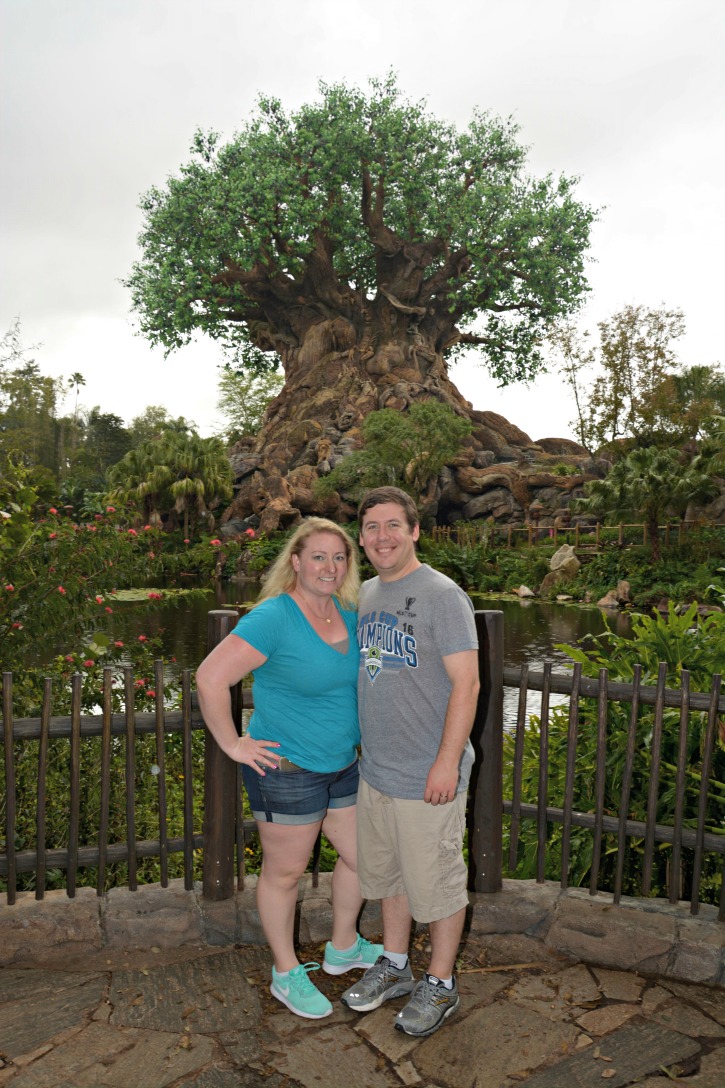 Again, we used the Disney My Experience App to check out wait times on various activities throughout the park. One of our focuses on the day was to see as many characters as possible. After spending a day at Magic Kingdom, Jaxson knew exactly what to do when he met the characters and loved giving them kisses.
The Dinosaur area was great for Jaxson, it had the more "kiddie" rides, plus Goofy & Pluto. Kevin and I went on the Prehistoric Spin ride and determined it was a perfect ride for 10-15 year olds, but not worth waiting in line for us (we did it on one set of fast passes, but didn't bother using Brad & Renee's to go again).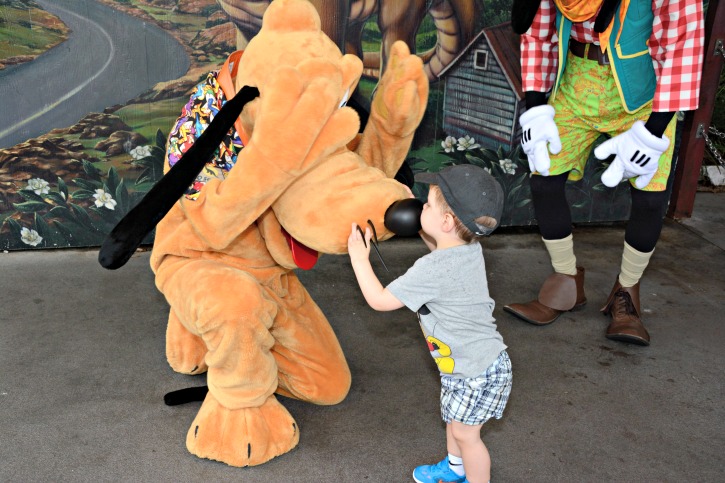 Meeting the characters from the Jungle Book were the only ones which had a somewhat long line (nothing like the 45+ minute lines we saw advertised at Magic Kingdom). Waiting for them was definitely worth it because Jaxson seriously loved them. He didn't want to leave and kept giving them hugs and kisses.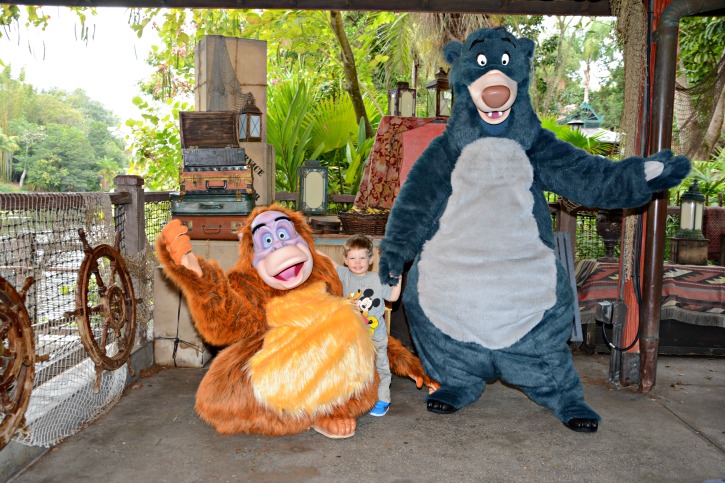 If you have a day in Orlando, Animal Kingdom is a great place to spend it. It is a slower paced day than a park like Magic Kingdom, and a perfect location to see characters (plus, you can actually see Mickey & Minnie together)!