Aubree loved her autograph book. In addition it being a way for her to collect autographs, it was a great way to entertain her in line and an ice breaker for meeting the characters.
There are tons of sites which feature Disney clipart. If you would like one customized, check out DisBoards to have one made for you.
I designed mine in Publisher, originally it was going to be a 5×7 book, but after getting the 5×7 paper jammed in my printer and then realizing that it doesn't actually take that size paper, I opted to just print them onto 8.5×11 and cut the paper in half. I used a 2 hole paper punch on the side and then tied it with ribbon (leave a bit of extra room in the ribbon so that it can open easily).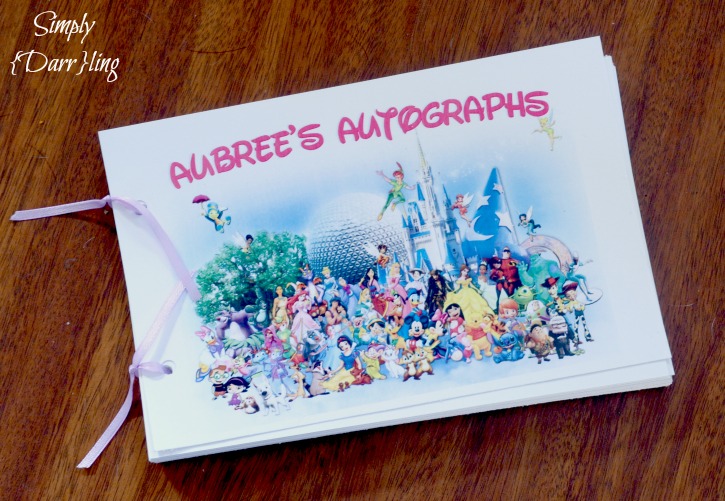 Each page had one or two characters – the ones that had multiple characters was because they went together, like Mickey and Minnie or Donald and Daisy.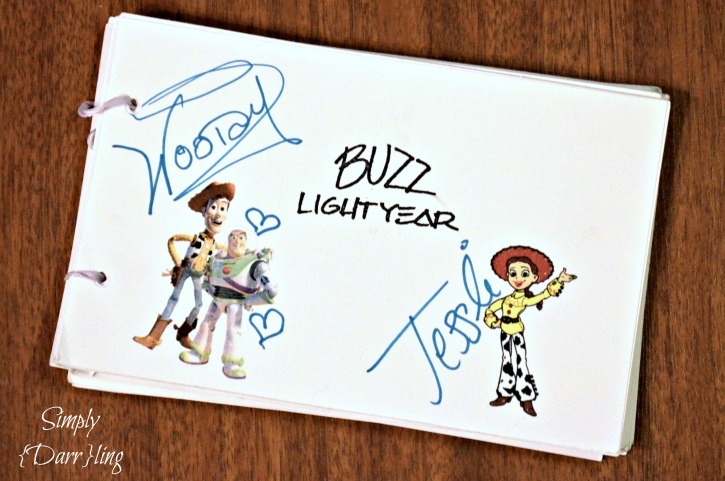 It was fun seeing all the different signatures of the characters.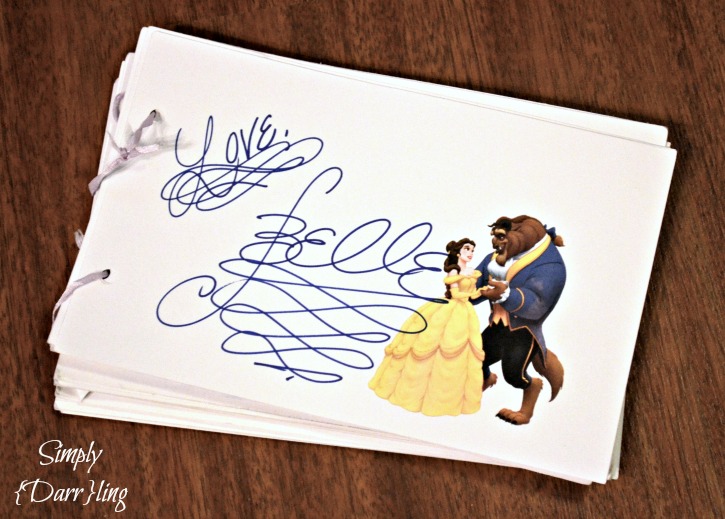 We had fast passes for some signatures, but we also lucked out at Animal Kingdom and got the "Fab 5" done with no line. The line for Anna & Elsa was 2.5 hours or more whenever we walked by so we skipped that one.
The 12 pack of clickable Sharpies was perfect for this trip. Aubree could pick which color she wanted each character to use (which also killed some time in line) plus the Clickable aspect was great for the characters who had gloves.
I tried to put most of the main characters into the book without going overboard. There were a few pages that ended up not being used (Like Frozen and Alice in Wonderland) but those can easily be removed. Duffy the Bear was the only character that we saw who didn't have a page.
Do you have any tips for getting autographs at Disney?