A couple months ago we made the big announcement here that we're adopting. I wanted to give all of you an update about where we are in the process and what we still have left to do.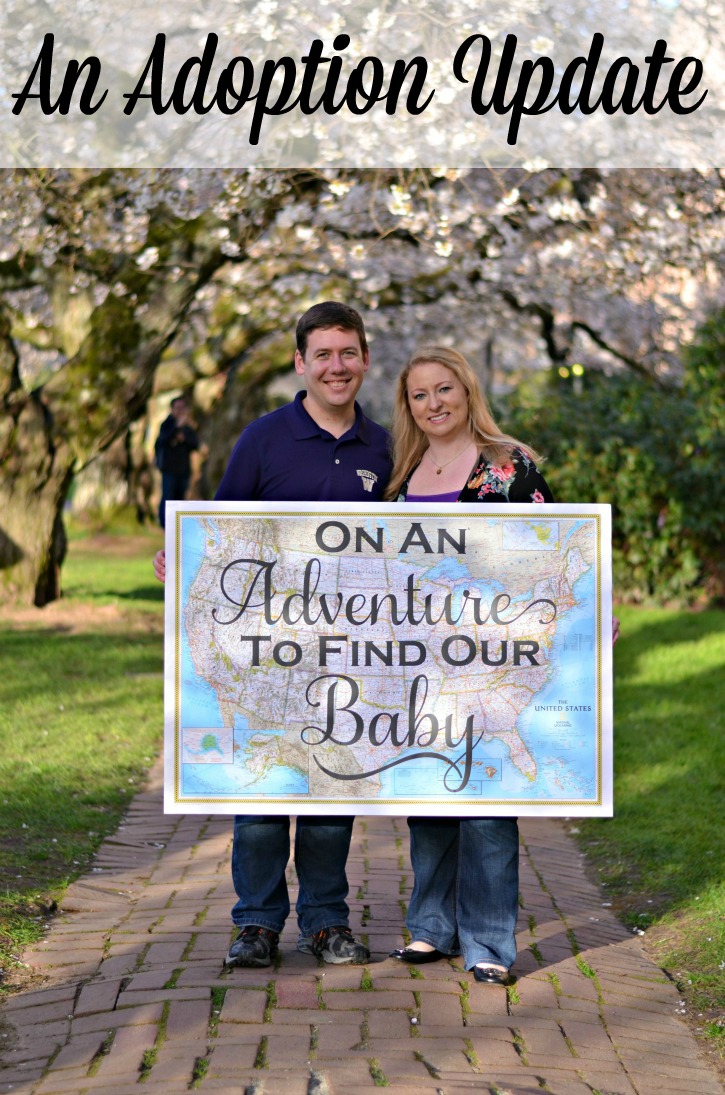 We started the home visits in the beginning of May. Brad joked that my house hasn't been this clean since we moved in. It was a good reason to purge through the house and send lots of items to the thrift store. We still have lots more to get rid of as we clear one of the bedrooms to become a nursery.
In the past 4 weeks, we have had 2 home visits and each of us have gone in for an individual interview. Our counselor now has 6 weeks to finish writing our homestudy, as well as edit our letter and book. We're also waiting for our FBI fingerprints to come back (we sent them off 2 months ago so hopefully they will be here soon). Once our homestudy is complete, we'll be in the pool!
Once we're in the pool our profile will be presented to potential birth parents through the letter we wrote about us. Any expectant parent who is considering adoption will receive a book and if her scenario fits into what we are looking for in a baby, our letter will be in the book. From these letters, she picks out which books she wants to look at. Fortunately I had lots of pictures of us throughout the year, and I make photo books each year so it was easy for me to create. Hopefully she only has a couple minor edits so that I can get them ordered soon.
At our agency, people wait on average 14 months in the pool before they are matched, but we're hopeful that we will have a shorter wait (Brad and I are significantly younger than the average age of the pool which we feel should be helpful). I found out that on average we would have 6 weeks between being matched and the baby being born. About 25% of their adoptions are also last minute which means we would get a phone call and either the mom is in labor or the baby had just been born.
Since we would only have a short amount of time to prepare for a baby once we've been matched, we're starting to get the nursery ready now. Brad finished painting and I've been organizing various things I've bought over the past couple years into the room. I'll be sharing glimpses into the room over the next few weeks as we complete different aspects of it.
We are still working on figuring out how we will fund all of the $35,000 cost. I've had a few Etsy orders recently and I've also set up a YouCaring page for us. I'm also thinking of some sort of fun fundraiser that we could put on this summer – I'm open to suggestions if you have some great ideas.
I will keep all of you updated as the process goes along!