Have yous started thinking about your plans for the 4th of July? I can't believe that we're only a couple weeks away from the 4th, I guess I should start making plans. Last year, we had a small gathering of just a few friends and ended the night with the fire pit and a s'more bar.
I've compiled some yummy looking recipes that will be great to serve at your BBQ on the 4th. Many of them are red, white, and blue foods; but not all of them (because we do need other food).
4th of July BBQ Recipes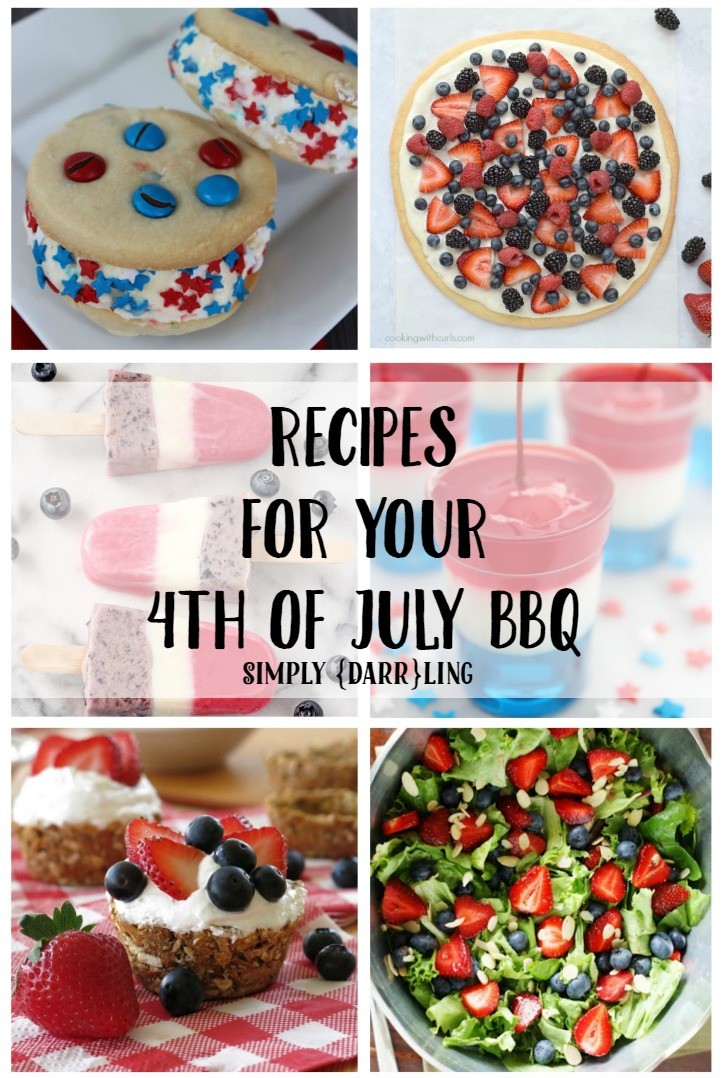 There are definitely a few recipes on this list that I think I need to try out this year. Which ones are you going to try first?