One of the things that I wanted to do while we were in Phoenix was a Hot Air Balloon ride. I grew up watching hot air balloons float above our house in Woodinville and have always been fascinated watching them float through the air.   Our alarm went off at 3:30 Tuesday morning and we were out the door headed up north to the desert so that we could launch with Hot Air Expeditions just after sunrise.
Hot Air Balloon flights are done in the early morning (some are done at sunset during the winter as well) in order to have stable air. These flights are amazingly smooth and even though I'm terrified of heights I have absolutely no fear in the balloon. The only time you even feel wind is when you are changing altitudes in order to catch different wind streams.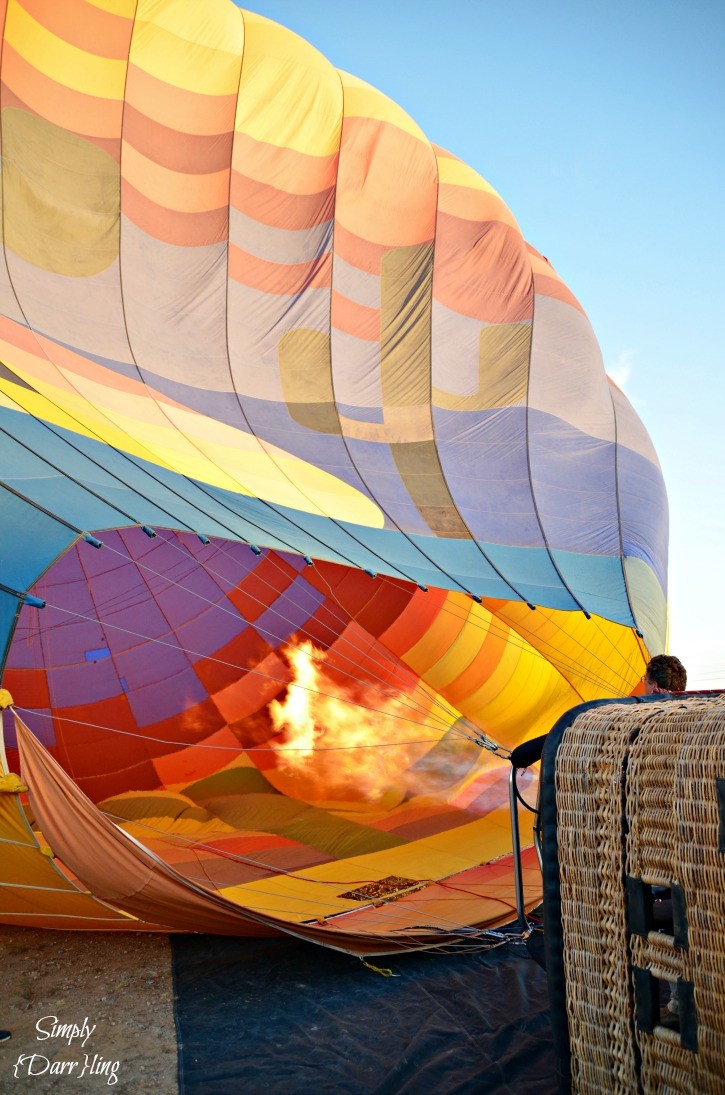 Once we arrived at the launch site, the balloon was quickly setup and prepped for our launch. Brad and I even got to hold the balloon while it filled with air.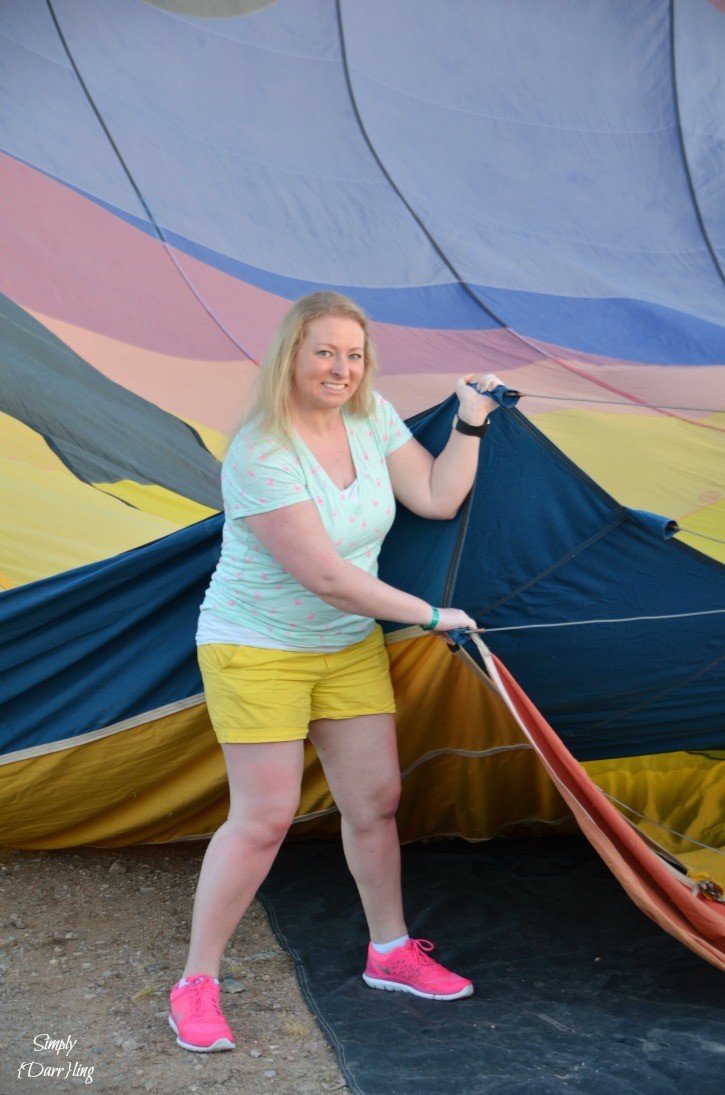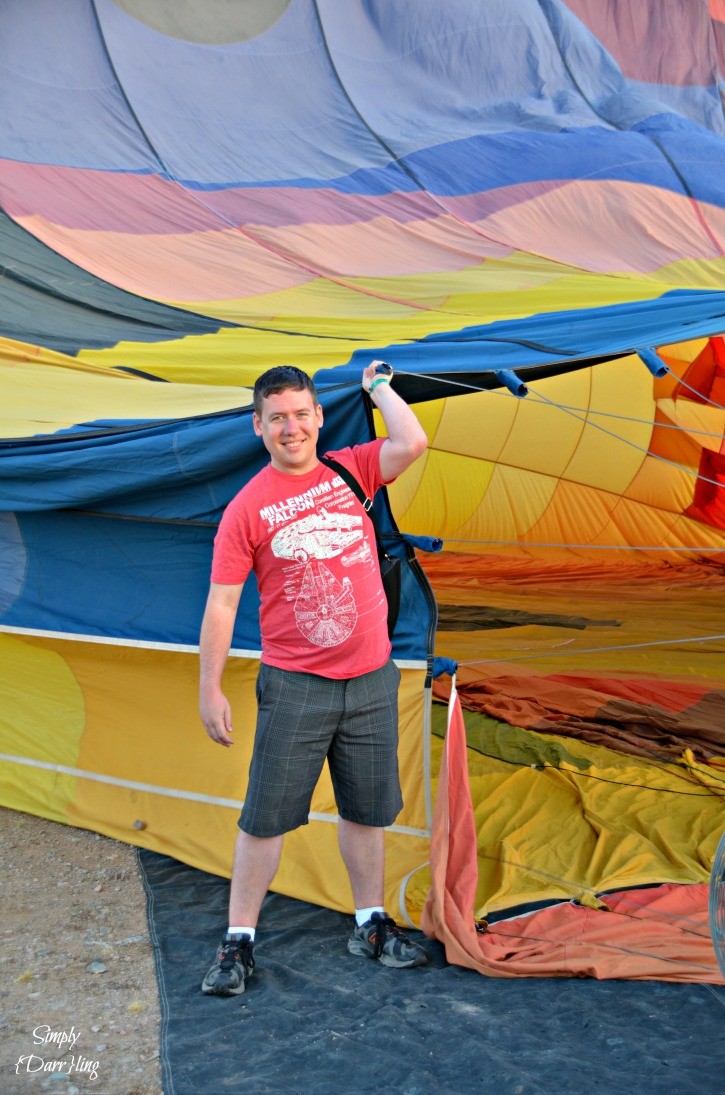 Our pilot, Mike D, kept us entertained and also told us about the different land marks that we were seeing. He also talked about different technical aspects of ballooning like how he kept himself pointing in the proper direction and why he would be putting hot air into the balloon even when trying to lower our altitude.
There were a couple other balloons flying the same morning as us. It was fun seeing us take different paths and still end up at the same landing site.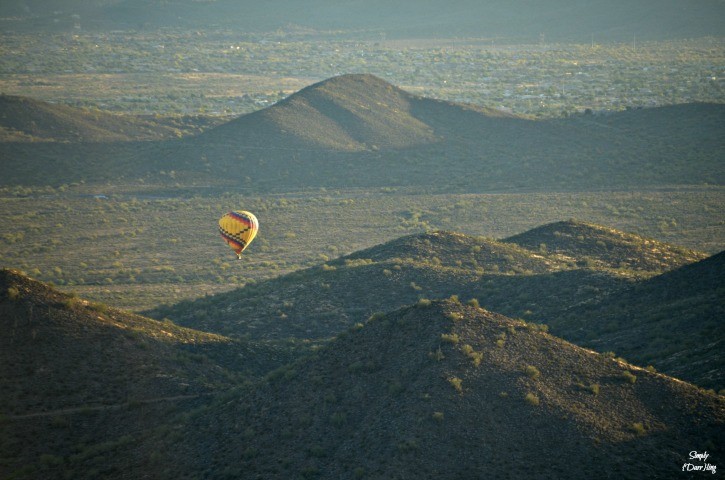 During our flight, we reached an altitude of approximately 6000′ which is 4500′ above the ground (Phoenix sits at 1500′ elevation). We also flew just feet above some cacti and saw creatures scurry below (fortunately no snakes were seen).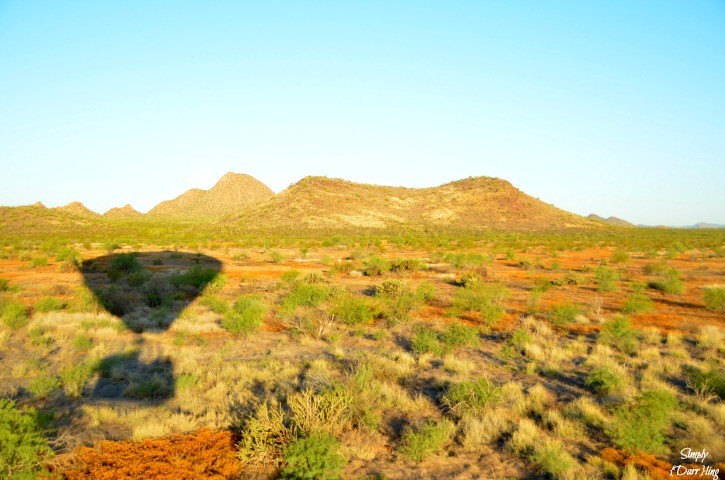 Once we landed, we were treated to a champagne toast (a hot air ballooning tradition) and delicious breakfast. For those with food allergies, you could make special requests for the meal. We then got back into the van and were taken to where we left our cars that morning.
We loved the hot air balloon ride and would love to fly with Hot Air Expeditions again; I highly recommend adding a hot air balloon ride to your bucket list.
Thanks to Hot Air Expeditions for providing this experience. All opinions are my own.