Thanks to CK Mondavi for providing these wines for review. All opinions are my own. 
Last week we hit a heat record. This is the first year in recorded history that Seattle has had more than 10 days with high temps above 90 degrees. Considering we still have at least 1 month of Summer weather left I'm pretty sure we'll set this record even higher.
By late morning on Saturday, it was too hot to do any more yard work so Brad and I enjoyed the A/C and were productive on inside projects.
One of the projects I was working on involved some delicious wine and a drink to cool us off in this heat wave.
Strawberry & White Wine Slushie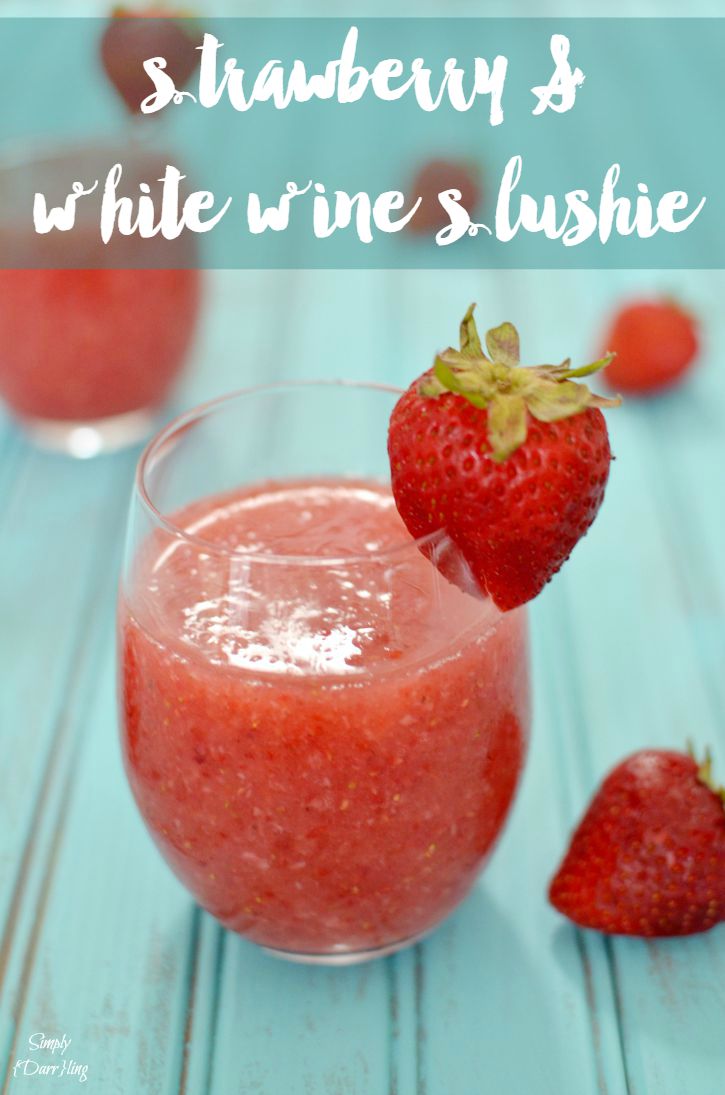 I sliced up some fresh strawberries from our garden and put them in the freezer for a couple hours to freeze. This recipe works well partially because there is no added ice, just fresh, delicious fruit and a delicious white wine.

Strawberry & White Wine Slushie
A delicious strawberry and white wine slushie is the perfect summer treat
Ingredients
6 cups strawberries
750mL White Wine - I used CK Mondavi White Zinfandel
Instructions
Slice up the fresh strawberries and place them in a single layer on a cookie sheet covered in parchment paper
Freeze for 3 hours or until solid
In a blender, combine the frozen strawberries and wine.
Blend until smooth
Garnish with a fresh strawberry and enjoy!
For my slushie, I used some CK Mondavi White Zinfandel. This wine includes aromas of strawberries which makes it even more perfect to use in this strawberry slushie.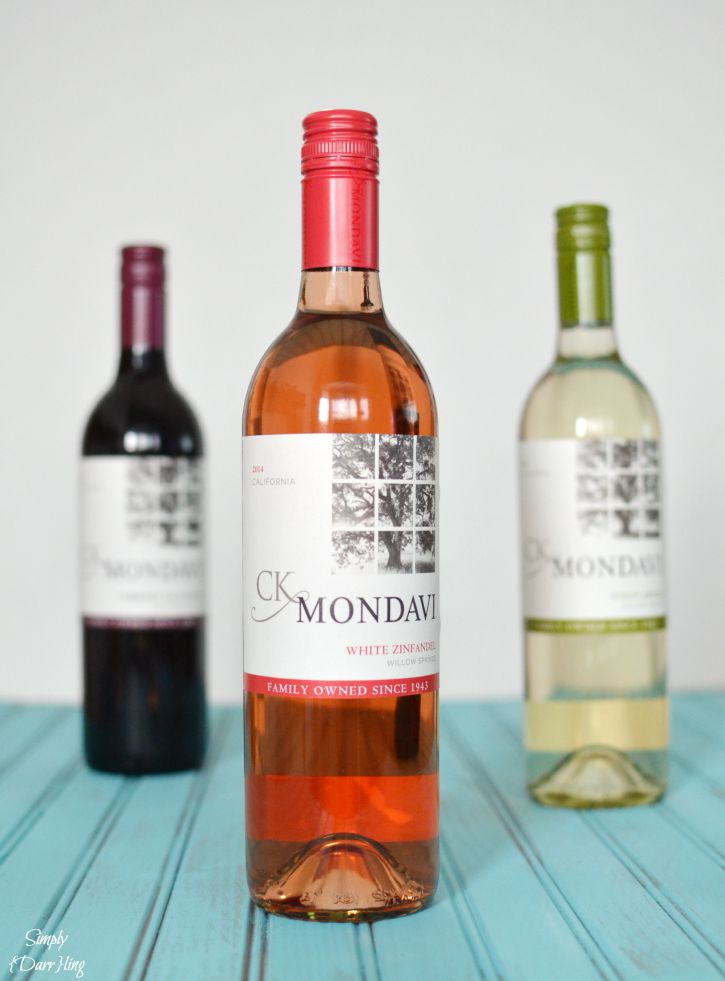 Along with the White Zinfandel, CK Mondavi also sent along some other great wines that are perfect for pairing with yummy summer foods.
When it is hot out, Brad and I eat a lot if lighter foods for dinner – salads, chicken, and fresh fruit salads. This Pino Grigio would be perfect for those meals as the crisp and tropical flavors blend well with these light meals.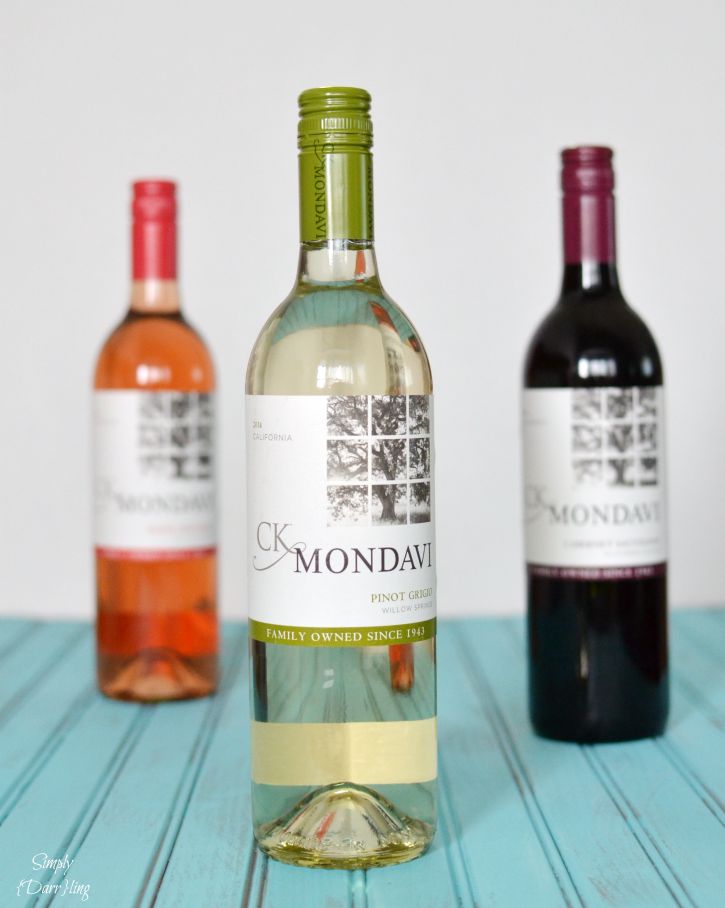 Of course, it wouldn't be summer without firing up the grill for some juicy steaks. The CK Mondavi Cabernet Sauvignon is a great wine to pair with these meals. It includes cherry and blackberry flavors which gives this red wine a summery feel.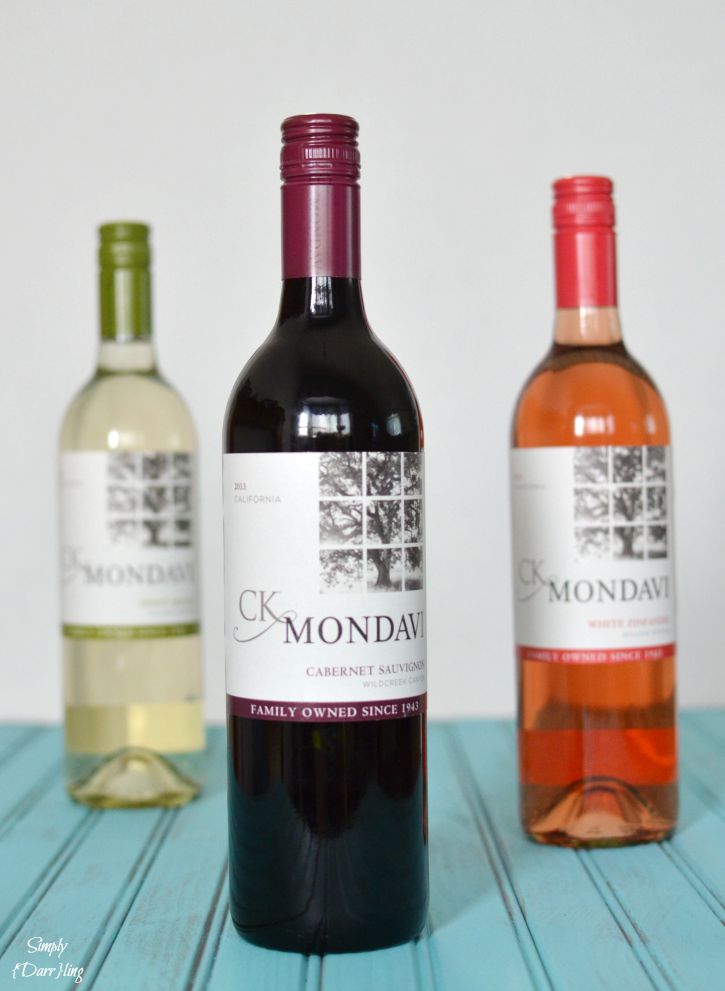 I will definitely be making some more of these wine slushies while the weather is warm. I look forward to pairing different wine varieties with fresh fruit to come up with different flavors as well.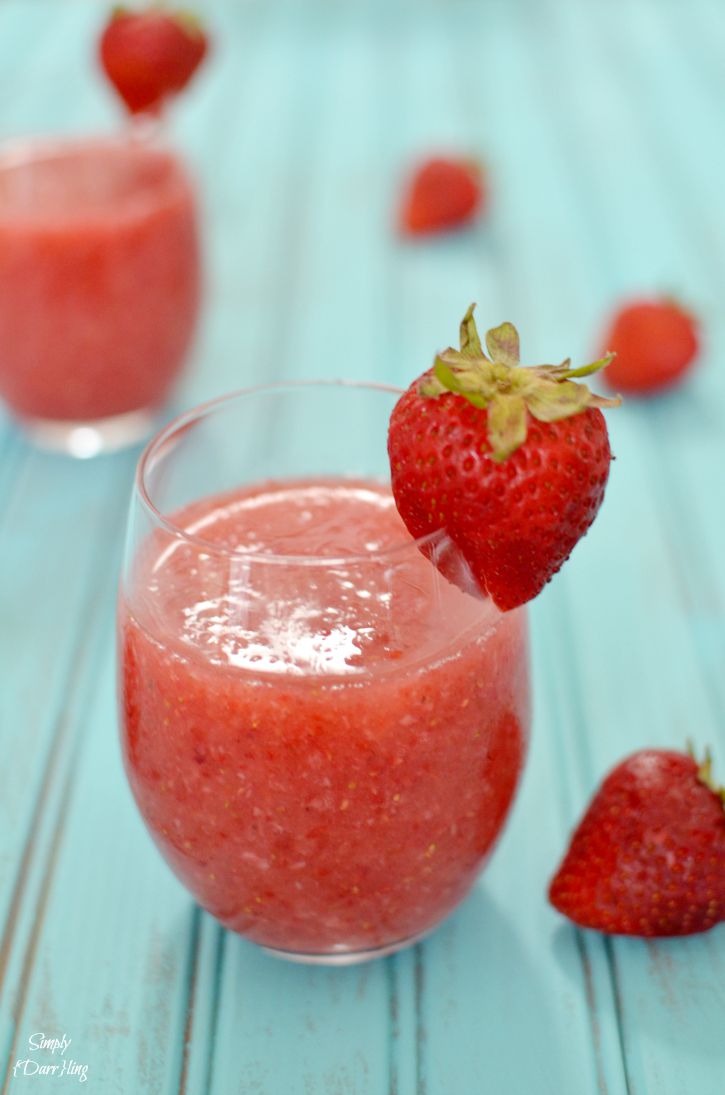 What wine and fruit combination would you use for a delicious summer slushie?