Last week I got to drive around the 2015 Lexus ES Hybrid. This car was amazing and I was sad to see it go.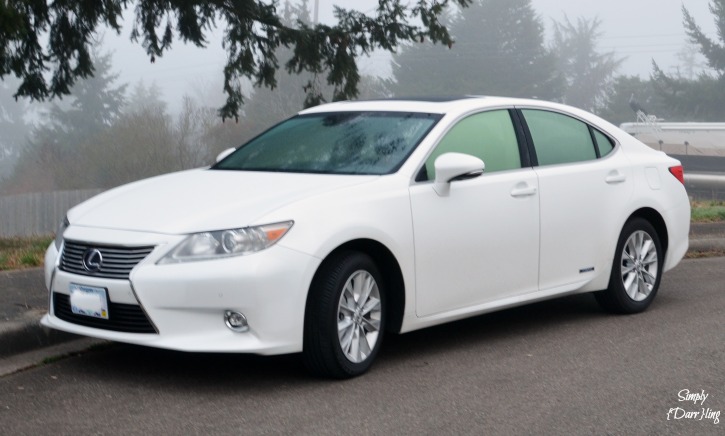 For the first time in my life, I experienced the "random gas station car compliment". Brad and I were putting gas in the car and the person complimented him on how sharp it looked.
The front seats were so comfortable. In addition to heat, they also had a cooling feature that would be amazing for the summer. The leather was super soft and comfortable and I felt like I melted into the seats.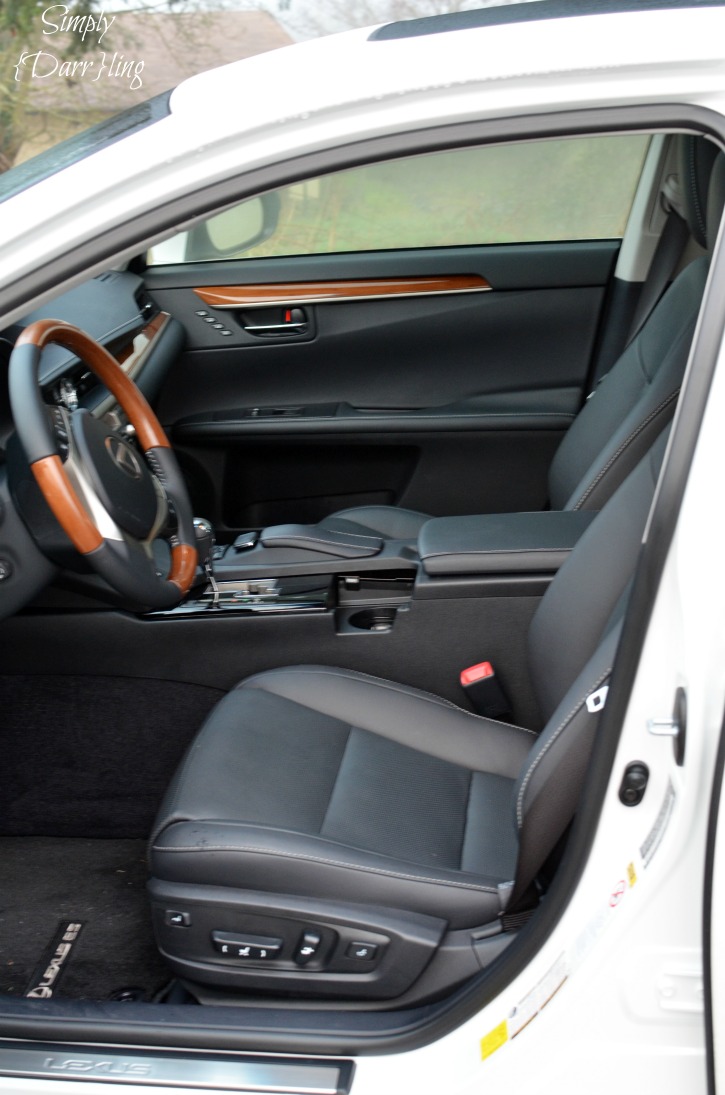 The car even had a mouse! I love the idea of having a mouse instead of a touch screen. It is a lot easier to navigate the screen with a mouse than touching it and accidentally hitting the wrong button. The mouse has feedback so that you could tell as you went from app to app on the screen. Lexus also has a special app that you can download to your phone to tie in with Pandora, Open Table and more.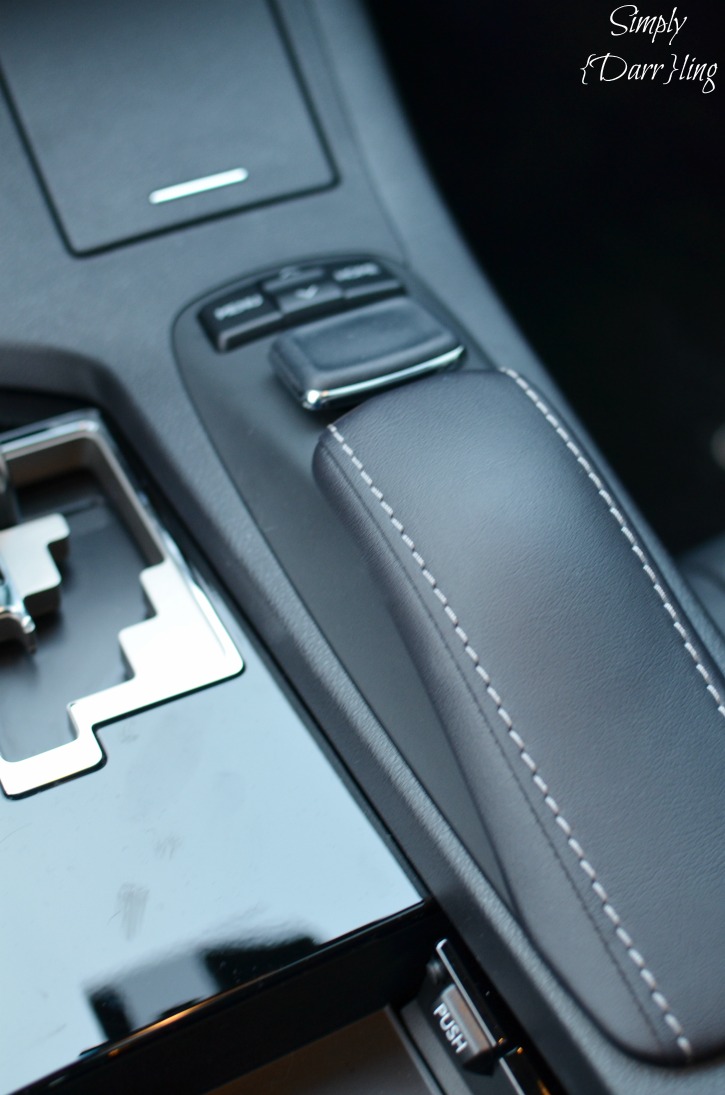 I loved the large screen on the center console. The Home screen could be split to show navigation, radio and a 3rd option such as weather, climate control or details on the engine. The front seats also offered dual climate control and an analog clock. I actually really enjoyed having an analog clock because it made me think about what time it was.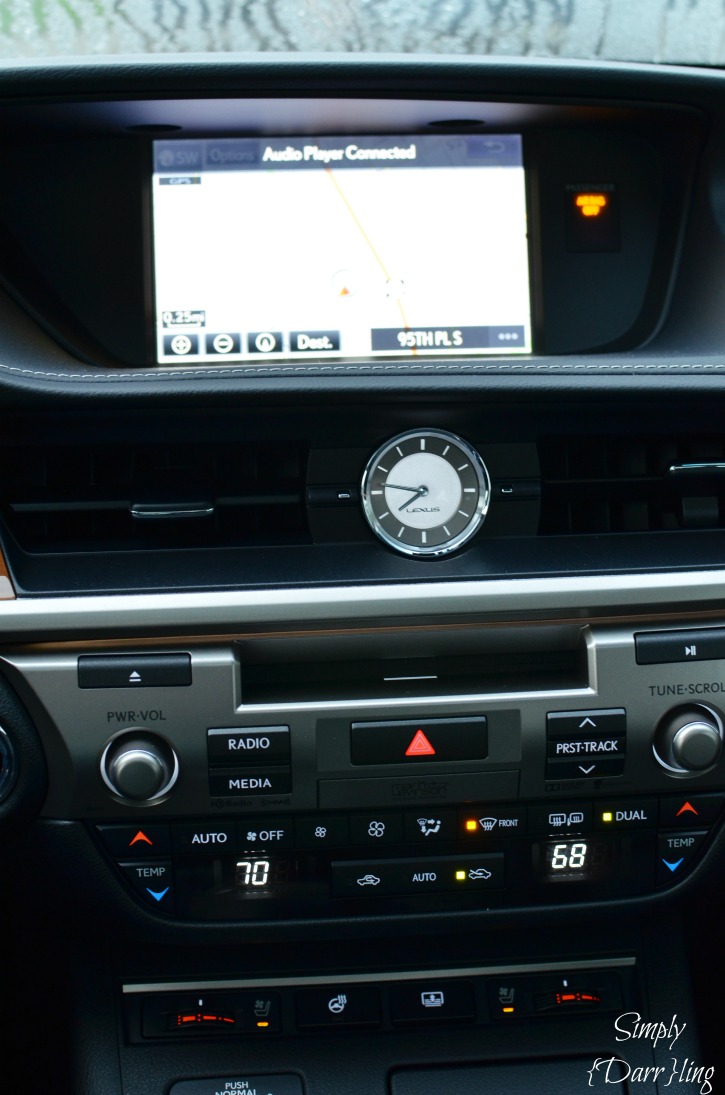 Even the steering wheel was awesome; the bamboo and leather was super soft and it was even heated! It was also great to have the radio and phone controls right at the tips of my fingers while I was driving. I could scroll through the stations as I searched for the perfect song during  my commute home.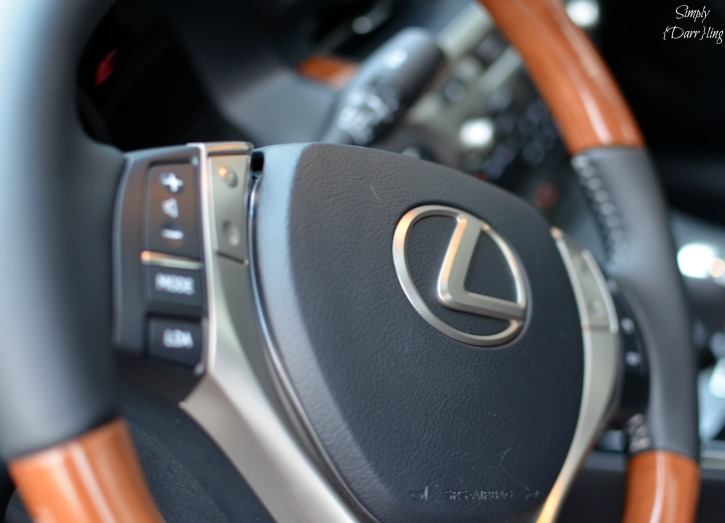 The Lexus ES Hybrid offers 3 driving modes – Eco, Normal and Sport. For Eco and Normal, the dashboard looked like a hybrid; however, putting it into sport mode changed up the tachometer and gave it a red hue. This car had so much power (especially in sport mode), I never felt like I needed more power. Brad teased me for liking sport mode and all the power that it contained.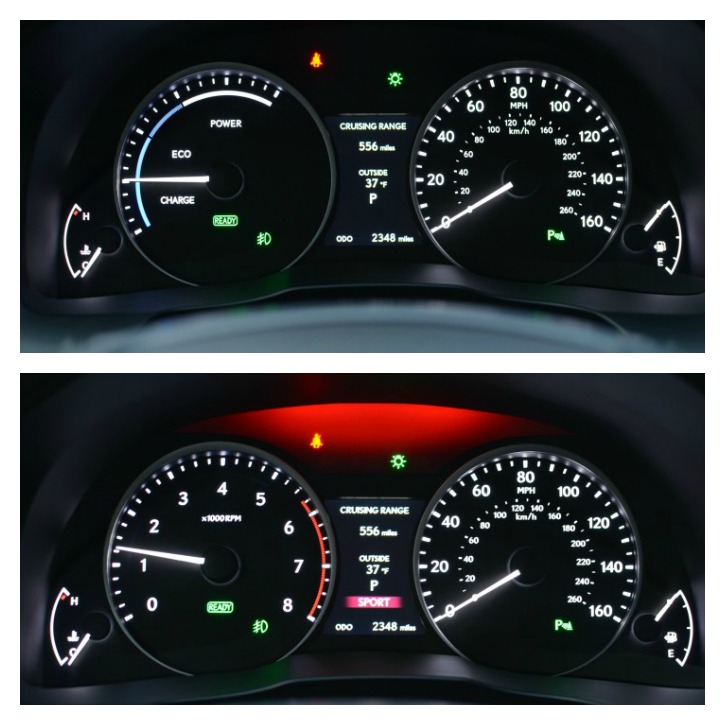 Both the front seats had power controls and could be pre-programmed for 3 different people. Brad and I are pretty close in how we like our seats, but this allowed us to have our own settings.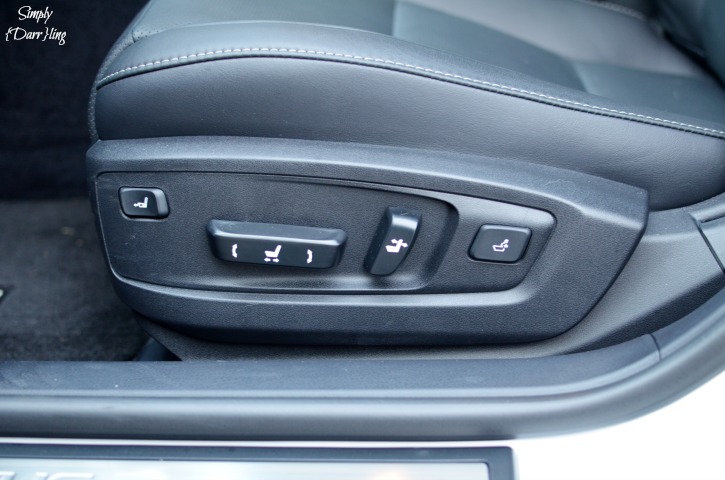 The back windows included window shades that could be pulled up (even the little triangle window had a shade). This is perfect for kids so that you don't have to add a separate shade. Even the rear window had a shade that would go up and down with the press of a button.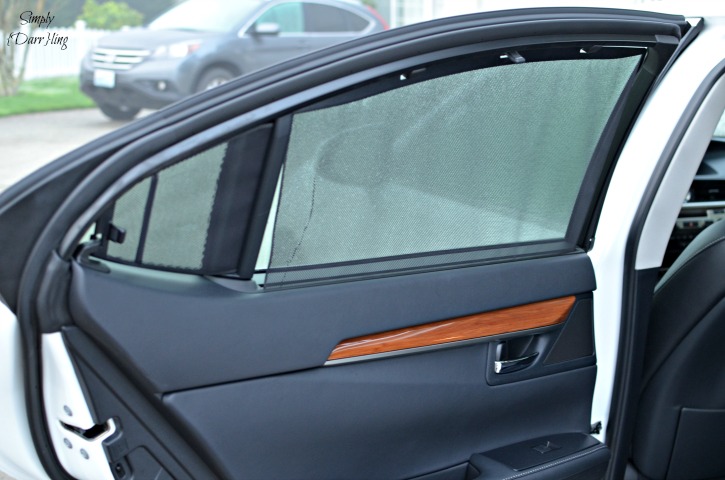 The back seats were also comfortable with plenty of headroom. There was a good amount of room even for adults in the back seat and it had its own air vents.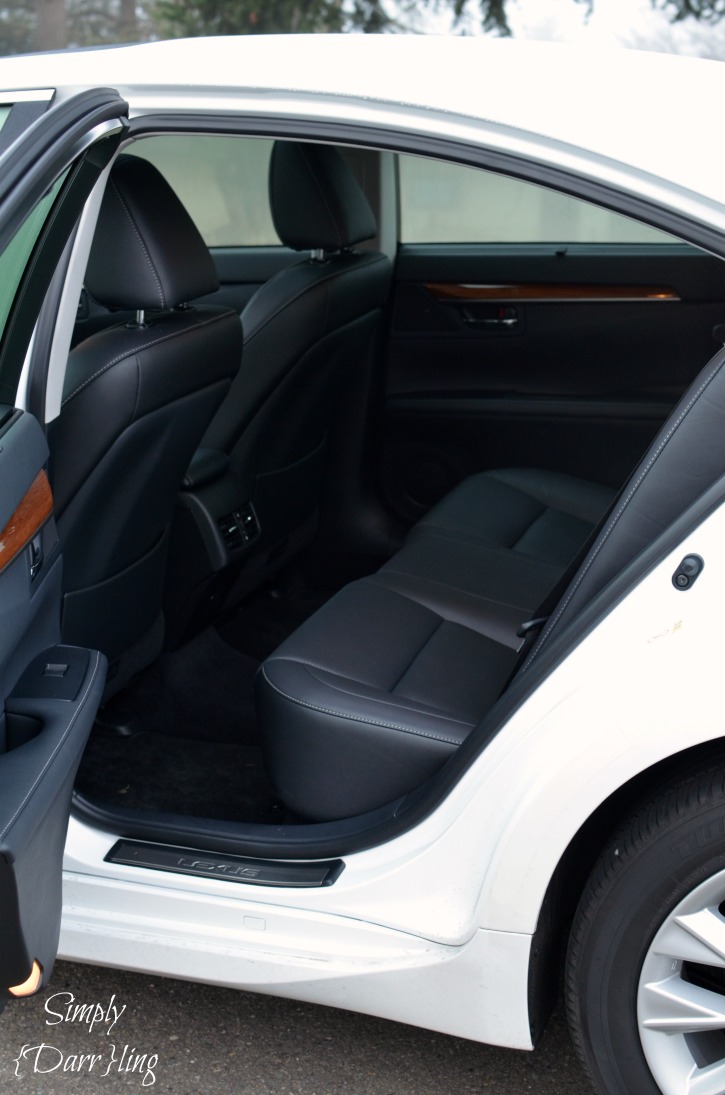 The Lexus ES includes safety features such as lane departure warning and parking assist which alerts you if you start to get close to objects on any side of the vehicle. I never really learned to parallel park so these would be awesome for me as they could let me know how close I really was to the car in front or behind me.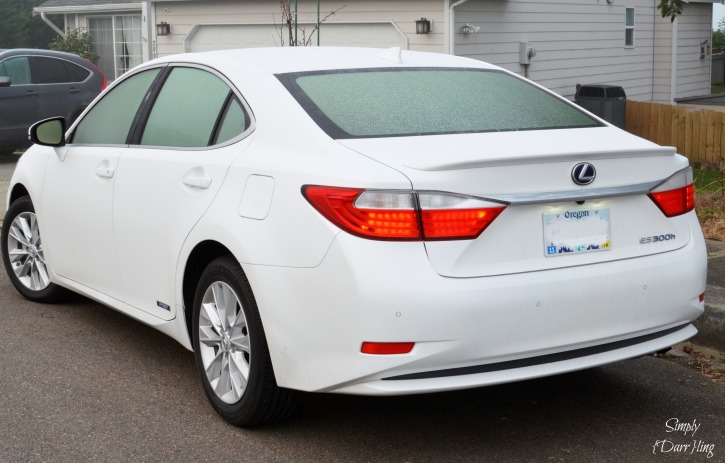 I absolutely loved this car it had the power of a sports car with all the comforts of luxury. It is definitely a car that I would love to drive around in again. What sort of features would you have in your dream car?
Thanks to Lexus for the opporutnity to try out the LExus ES Hybrid. All opinions are my own.