I have been given compensation for this post by FCA US. However, all thoughts and opinions expressed are my own. 
Yesterday, I had the chance to check out some Jeep vehicles and experience their capabilities in the Seattle Trailhawks Ride Along. This Ride Along event showed off the 4×4 capabilities of the Jeep line. After finishing the ridealong, my first words were "I didn't die" because there were a few parts of the course that would be rather scary to do in a normal car.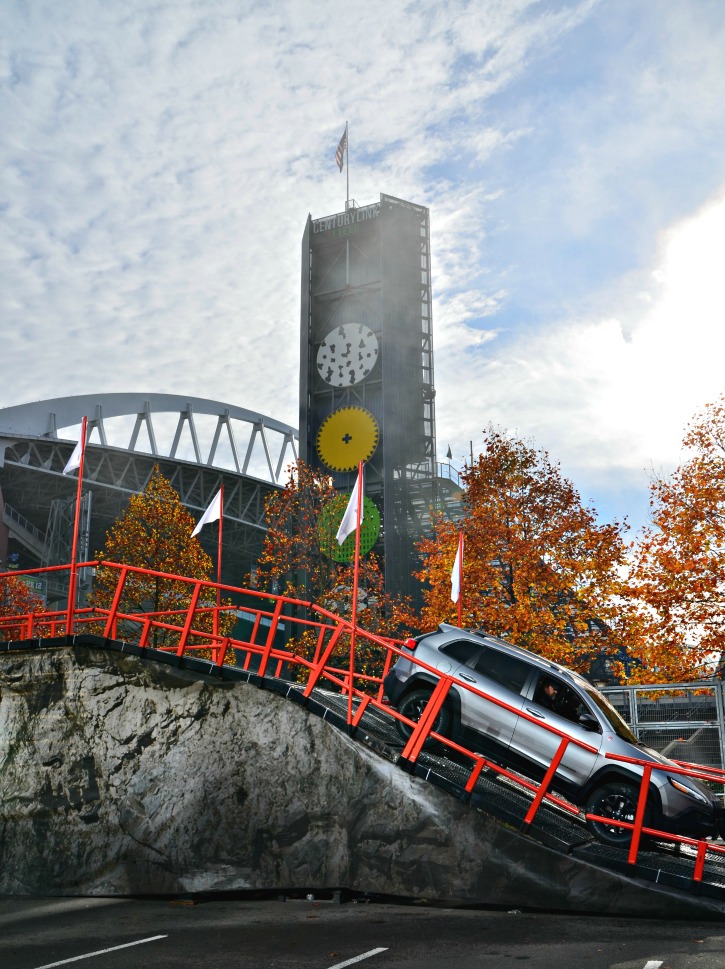 The first part of the test track are a series of mounds which shows the suspension capabilities. Even while going over these large bumps (with a tire in the air) it didn't feel that bumpy.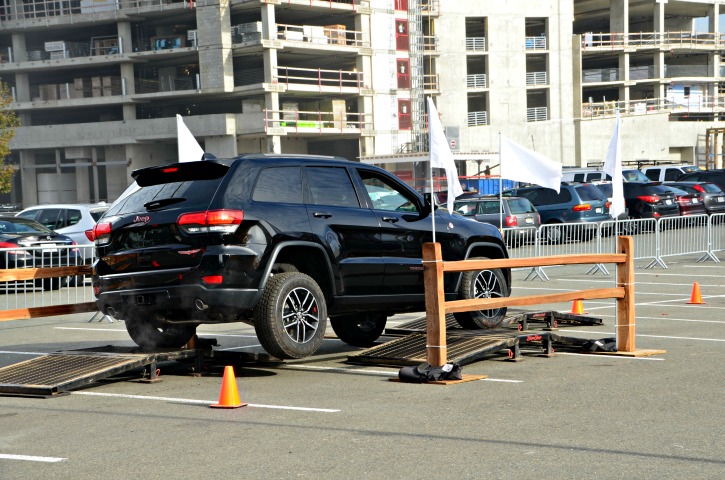 At one point in the course, the car goes up on a 30 degree ramp to simulate driving on the side of a hill. This is the part of the ride where I worried that we were going to tip over (although, I knew that we wouldn't).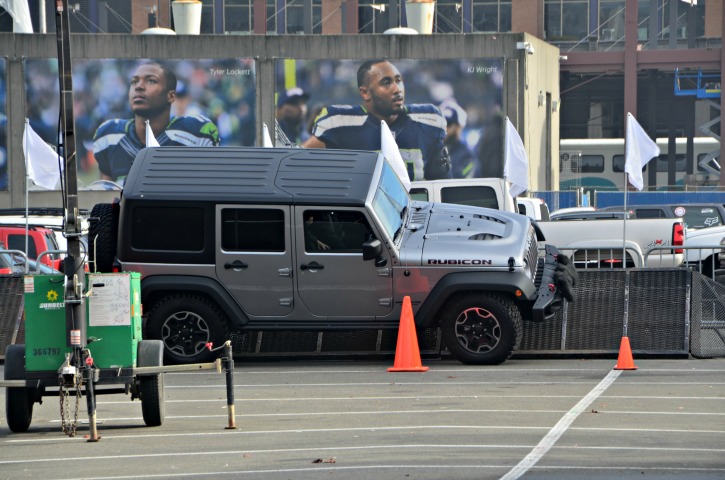 Just look at how that front passenger side wheel just barely seems to be making contact with the ground.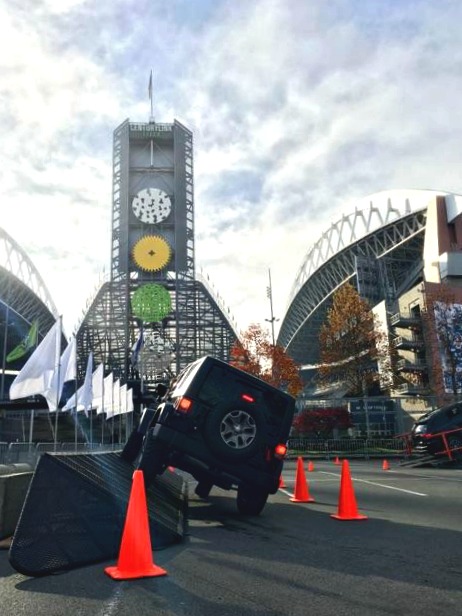 This picture shows just how angled it is inside. If you look out through the windshield and you can see how angled the car is with relation to the outside.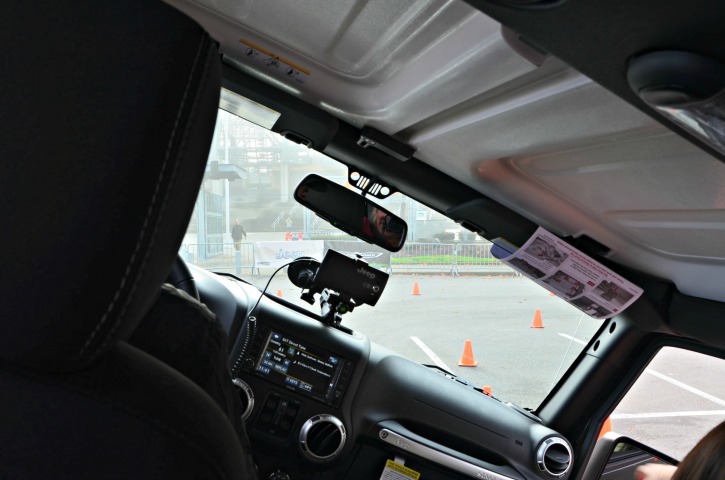 The final aspect of the test course is to test the hill start and antilock breaks. From a distance, it doesn't appear to be too steep; however, going up the hill, all you can see is the hood of the car and the sky. At the steepest part of this hill, the driver stopped, took their foot off the break and showed how the car would simply stay in place. With a bit of gas added, the car continued its way up the hill.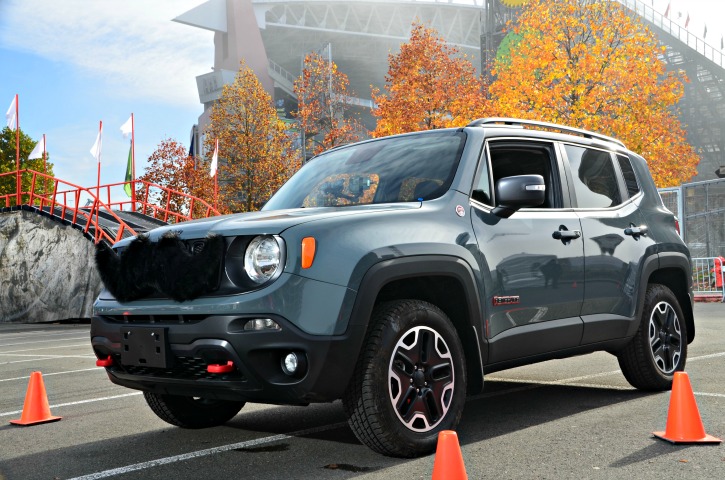 I had so much fun riding along on this Jeep experience! If you are in the Seattle area, make sure to head down to the Seattle International Auto Show and do the ride along yourself!