I was provided with a Toyota 4Runner TRD Off-Road Premium to facilitate this post. All opinions are my own. 
Over the river and through the woods! How many of you are traveling in the next couple months? This can be a stressful time as so many people are traveling throughout the country and are eager to quickly reach their destination. Today, I'm sharing a few tips to make this time less stressful so that you can really enjoy the holidays.
Tips for Stress Free Holiday Travel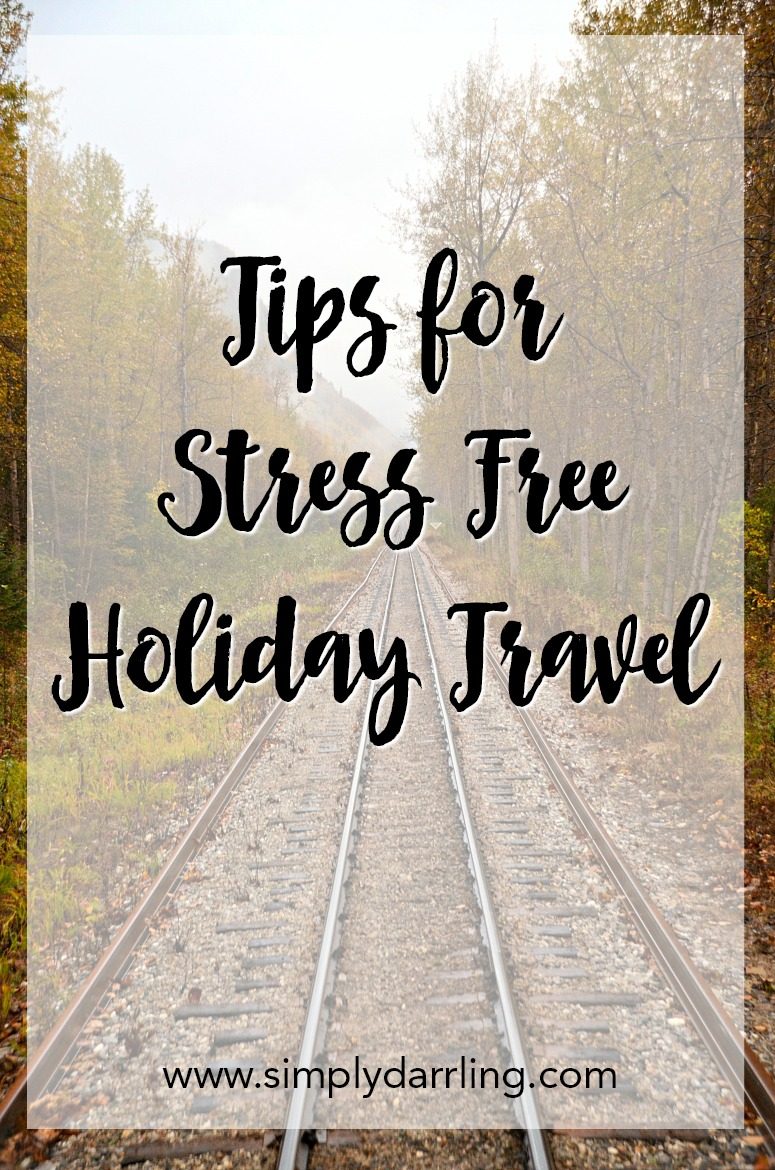 Pack your patience, and activities
Everything is going to take longer when so many people are traveling at the same time. Give yourself extra time, and be patient with those around you. Since you know everything is going to take longer (traffic, security lines, etc) pack activities to fill the time. If you have toddlers with you, make one of these easy travel felt boards, it is perfect for in the car or in line.  Or pick up a Kindle for hours of entertainment through books and apps.
If Possible, Travel Early
So many people try to travel right up against the holiday so by leaving a couple days earlier (or maybe stay for a couple days after the holiday), you can avoid the peak of the crowds.
Even if you are driving, consider renting a vehicle
Sometimes you need a bit more space for a road trip, or want a newer vehicle to drive long distances. Take a look at renting a vehicle for your travel so that you know it is in good shape, and you can avoid putting wear and tear on your own car.
Rent a vehicle that is applicable to the destination
A few years ago, Brad and I had a whirlwind weekend of two weddings, 2000 miles apart. One of these weddings was in Minneapolis, and the other in San Diego. When I was booking our rental cars for each of these locations, I had to consider the weather. Since it was March, we were thinking that there was a chance for snow in Minneapolis (because, you never know with the midwest).
As it turned out, the weather on this trip was all messed up. The climate we received at location n, was the weather we expected at the n+1 location. Minneapolis was 80* and sunny, San Diego was 55* and rainy, and it was snowing in Seattle.
The Toyota 4Runner TRD Off-Road Premium was exactly the type of vehicle that we *thought* we would need in Minneapolis. Brad and I didn't exactly take it off-roading this past week, but it was definitely equipped to do so.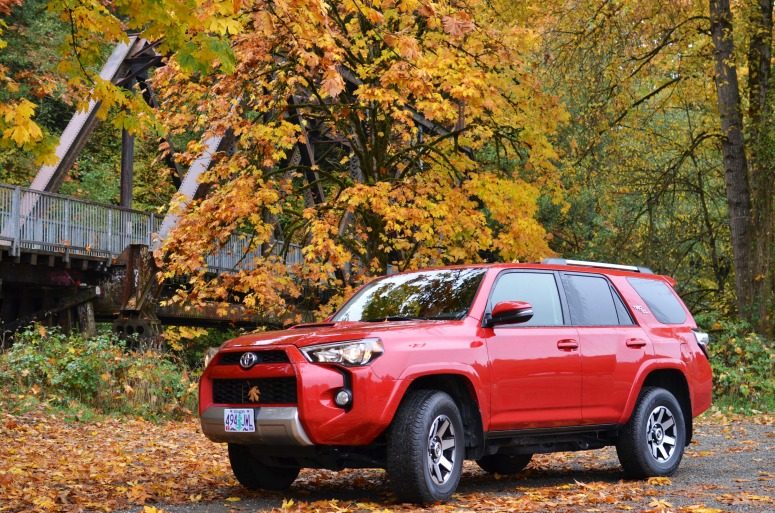 This vehicle was so different than any other that I've driven. There were so many knobs and features that I didn't even know were possible to make your off-road experience awesome (and so you don't get stuck, because that is somewhat important).
One thing that I noticed was that the volume and radio controls were different. The button would flip through the presets if pressed up/down, and it would flip through all the channels if going side/side. There was a separate button for volume. It took some getting used to, but a couple days in I really liked this additional feature.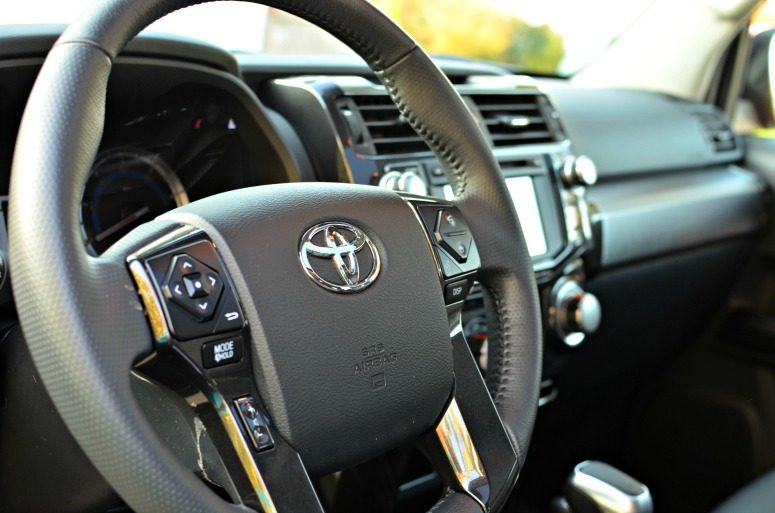 The trunk of the 4Runner features a table that slides in and out. This could be helpful in loading heavy items, or use as a table when out in the wilderness. The trunk also features a 120V AC outlet so you can charge or run all sorts of devices. There are also 3 different 12V DC in the first and second row of seats.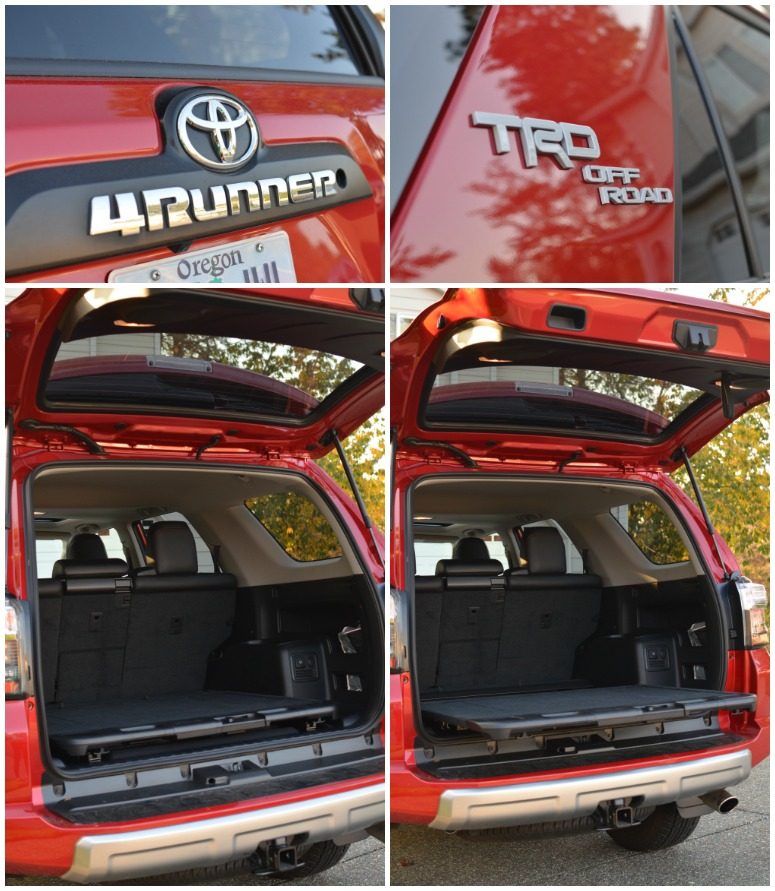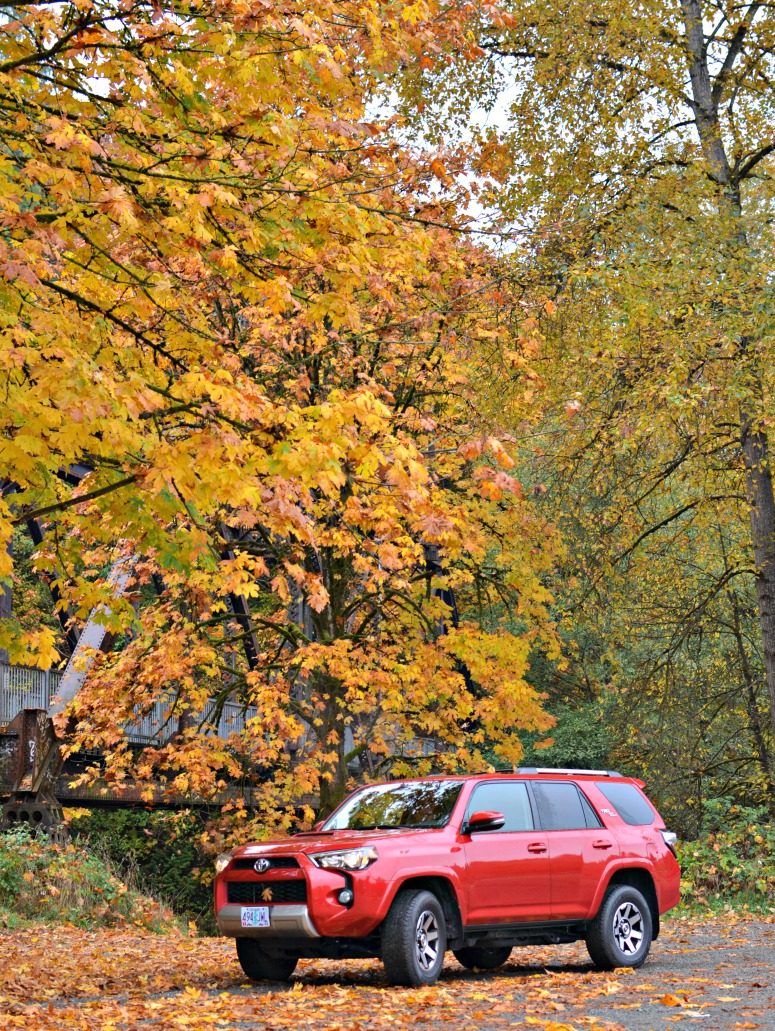 I hope you all have great stress-free travel this holiday season, and if you are planning on going off-roading anytime soon, check into the Toyota 4Runner TRD Off-Road Premium. Where are you headed this holiday season?