I've mentioned before how I like to make personalized gifts. This year, I'm headed to quite a few weddings (and corresponding wedding showers) so I decided to come up with a few personalized coffee mugs that are perfect for these occasions.
While I was perusing one of the recipient's wedding registry, I noticed that they had quite a few Star Wars items and decided to make Star Wars themed coffee mugs for them. I found this SVG online and then personalized it with their names. (Side note: I used the CB09 blade for this project and don't want to go back to a normal Silhouette blade!) I did have a few issues getting it perfectly aligned onto the mug so there were a few bubbles but I still absolutely LOVE how they turned out.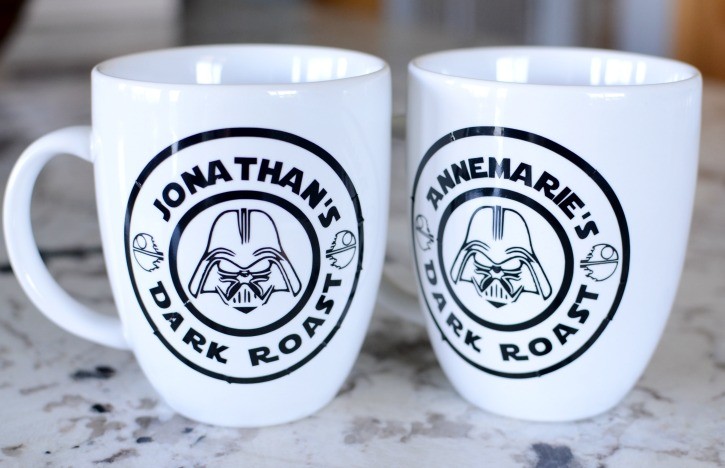 The shower for this bride was this past weekend and she said that her fiance was going to love that he got something just for him (and in Star Wars theme) from the shower.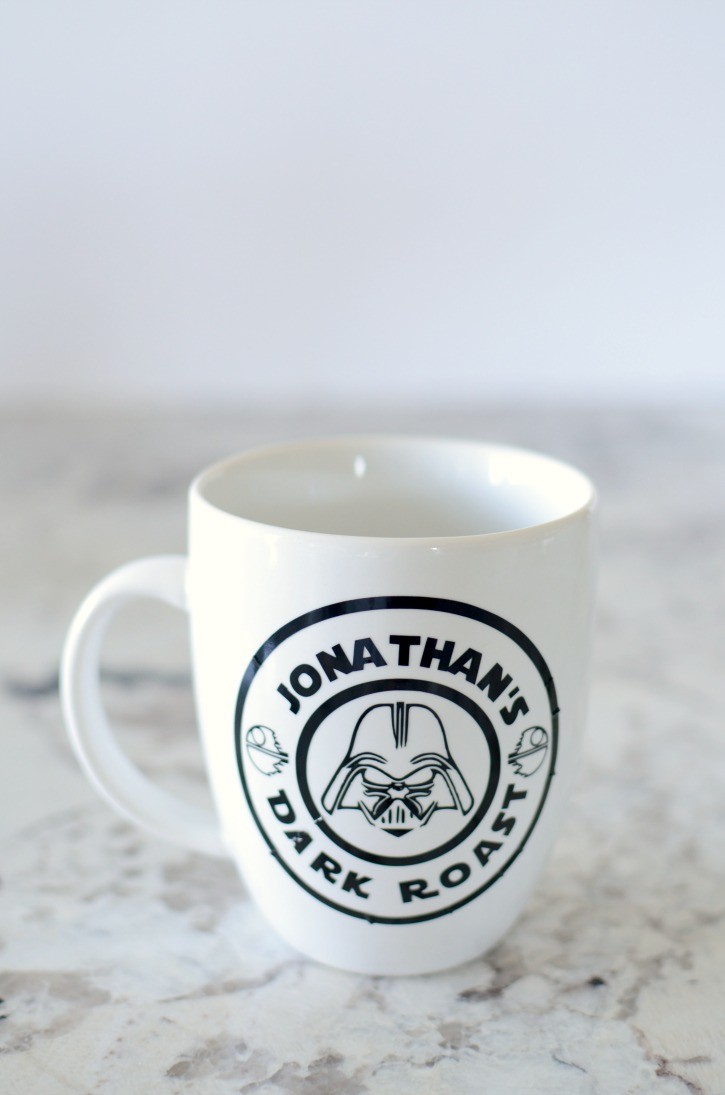 For the next shower, I decided to do a more "couple-y" set of mugs. I did a simple "His" & "Hers" featuring a mustache and bright red lips. I liked how simple and cute they turned out.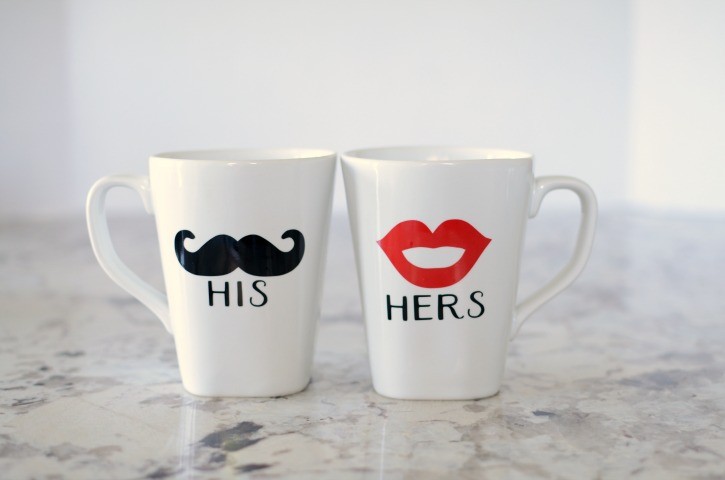 There are so many other great options for couple mugs.
"Mr. Right" & "Mrs. Always Right"
"Good Morning Beautiful" & "Good Morning Handsome"
"Wifey" & "Hubby"
"I Love You" & "I Know"
I'm looking forward to making even more mugs for future weddings and showers. Do you have any bridal showers or weddings this year? What sort of gifts are you giving?