Welcome back to my "How To Wear Hunter Rain Boots" series! The fun aspect of these boots are a little flash of pink on the bottom of these black rain boots.
Make sure to check out the rest of the series here.
How To Wear Black & Pink Hunter Rain Boots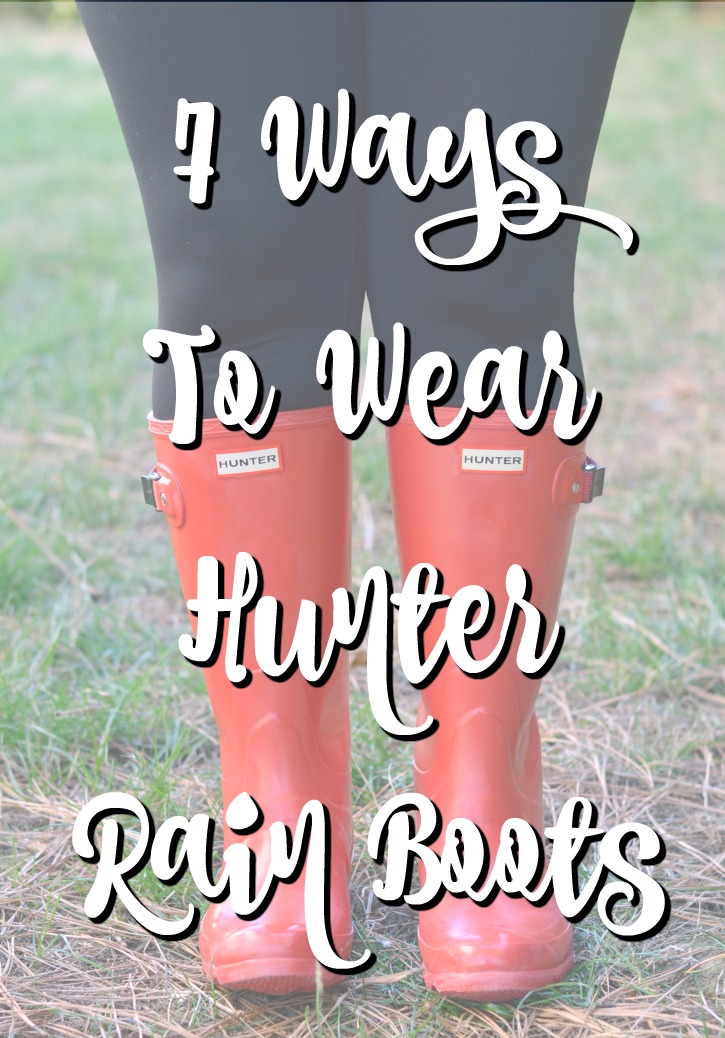 I picked up this jean jacket a few months ago (because I might have a slight jacket addiction) and it has been fun coming up with different ways to wear it. It is the perfect jacket to throw over a tunic when wearing leggings.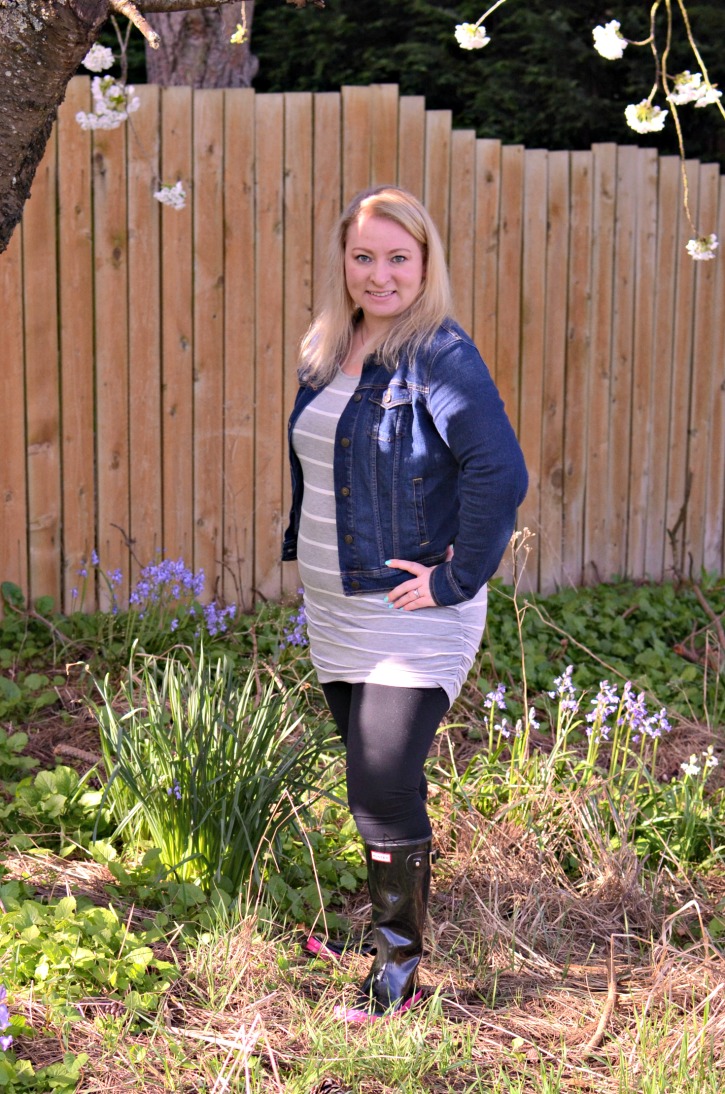 Shoes: Black & Pink Gloss Hunter Rain Boots, Leggings: Zella Live-In Leggings, Dress: Jane.com daily deal, Jacket: Similar, Necklace: Kate Spade One In A Million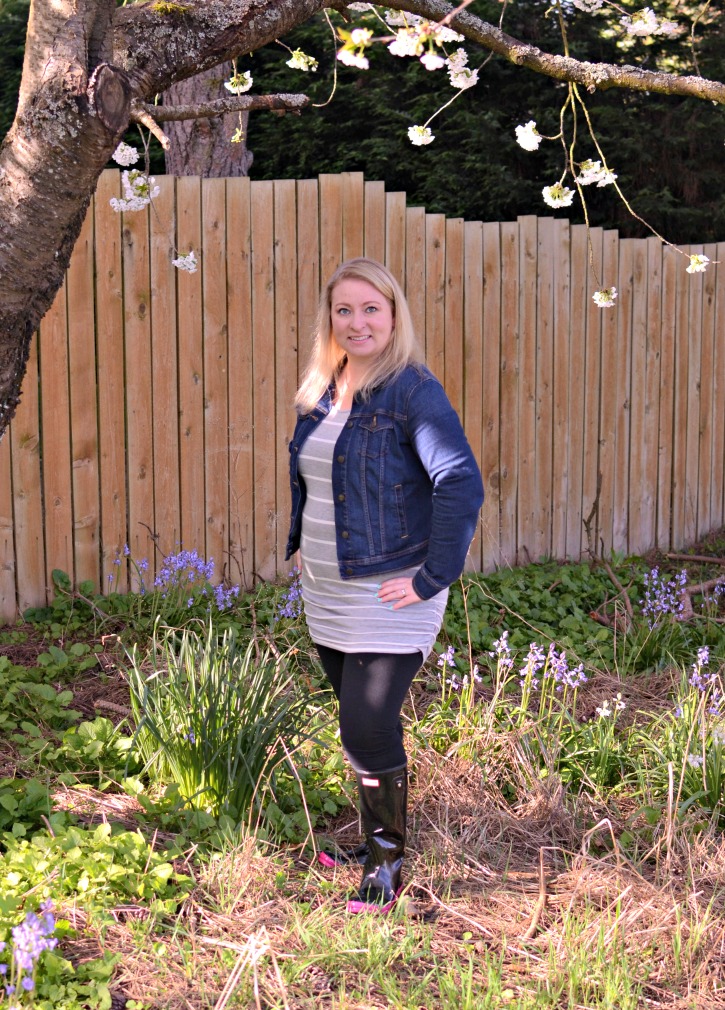 The flash of pink just barely peeks out on the bottom of these Hunter rain boots. I think it is a fun way to throw some pink into my outfit (because every outfit is better with a bit of pink).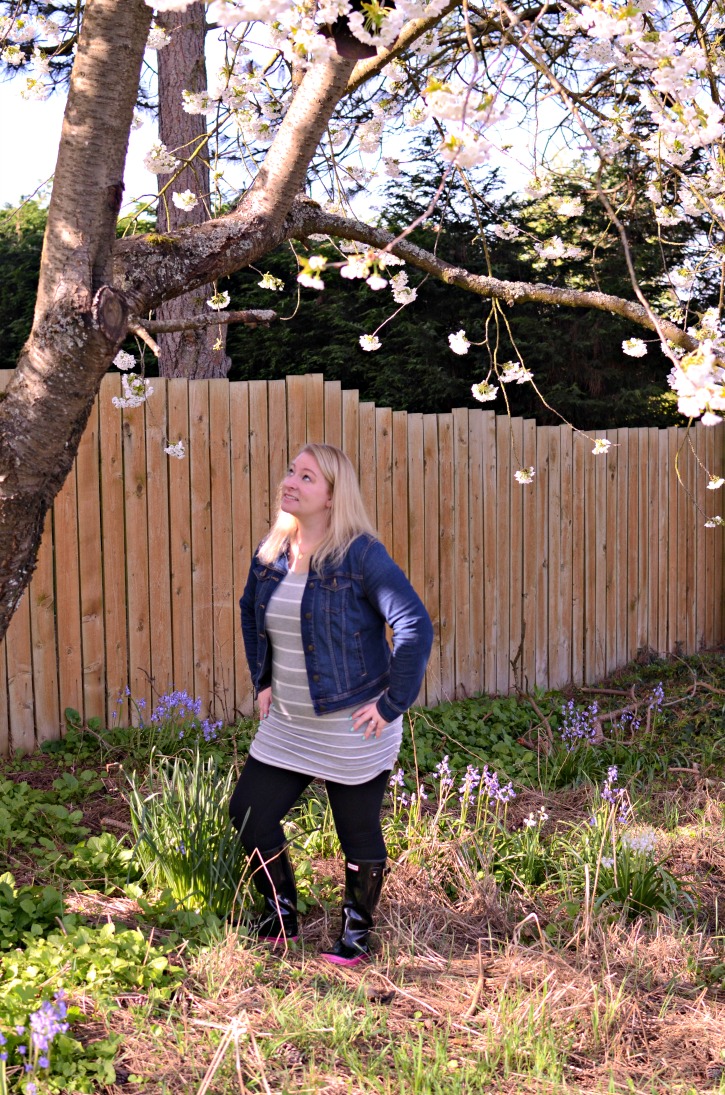 I can't wait for a couple months when all these cherry flowers are actual cherries. A couple years ago Brad and I picked over 10 pounds of cherries in less than an hour off of this tree and they were absolutely delicious.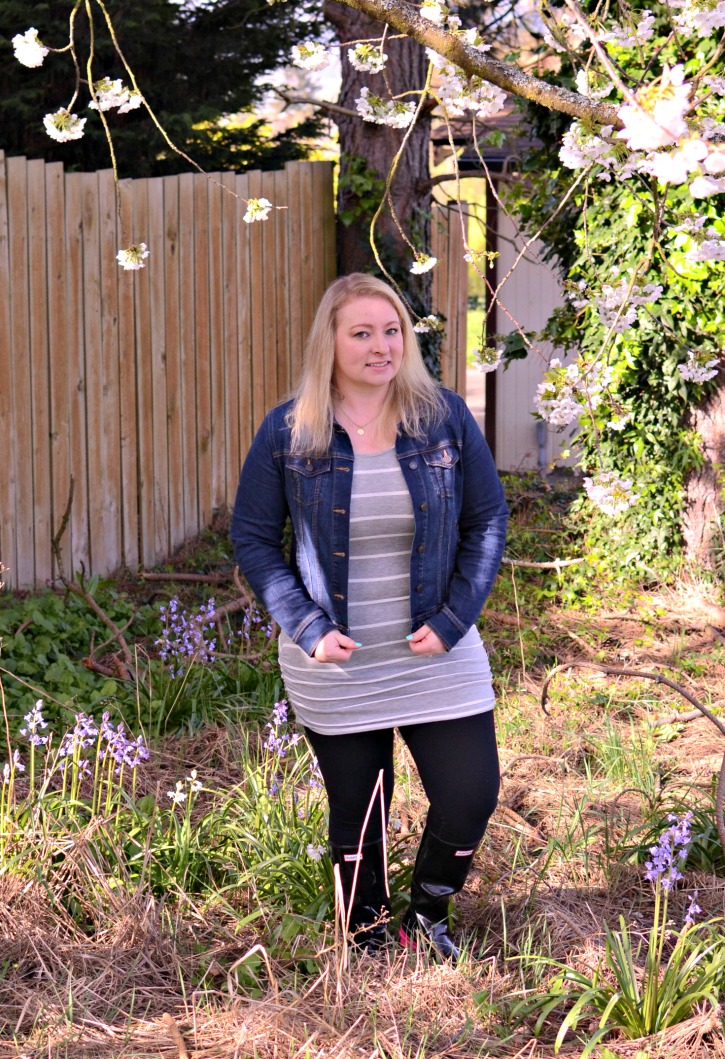 These black and pink Hunter Rain Boots are so versatile and could go well with leggings, skinny jeans, or even a skirt. I love throwing on a tunic or dress over a pair of leggings and then adding some cute rain boots to the outfit.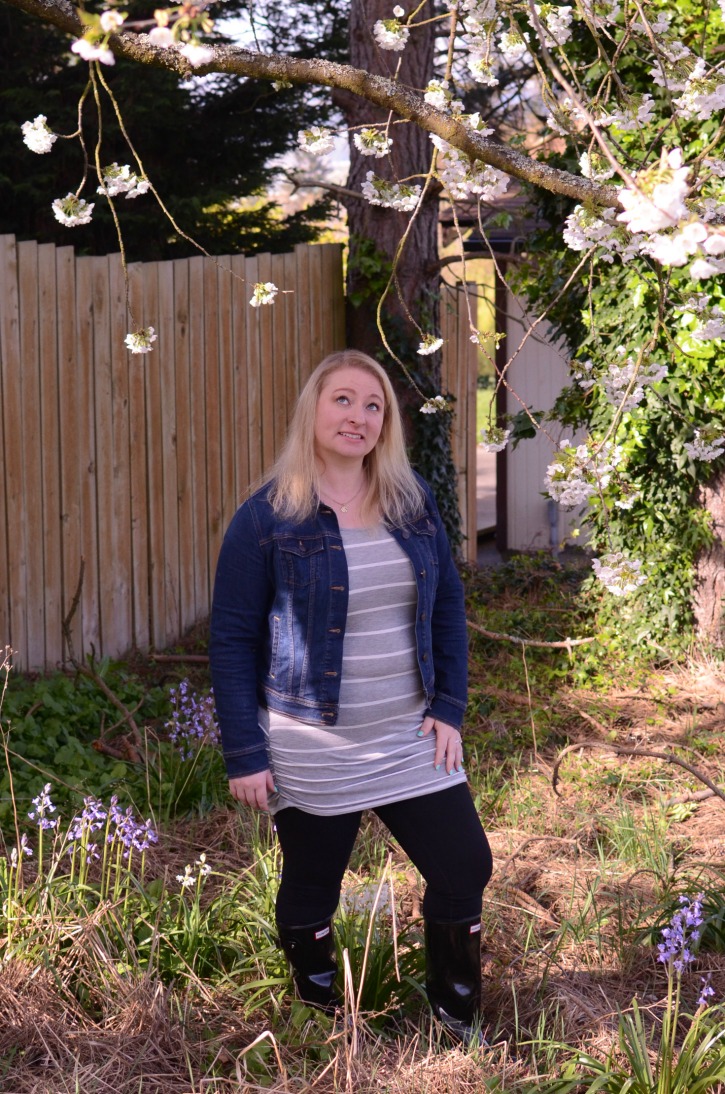 I hope you are enjoying this series as much as I have enjoyed putting it together! I have one more pair of rain boots to show you next week! Which color rain boots would you like to add to your wardrobe?