This post is in collaboration with Sterling Vineyards. All thoughts are my own. 
Are you ready to emerge from the indoors and start spending time with your significant other outdoors? We had some GORGEOUS weather last weekend which was just beckoning us to spend some time soaking up the sunshine and warmth.
Spring Dates don't need to be elaborate, but could be something as simple as eating dinner outside on the porch and enjoying the sunshine.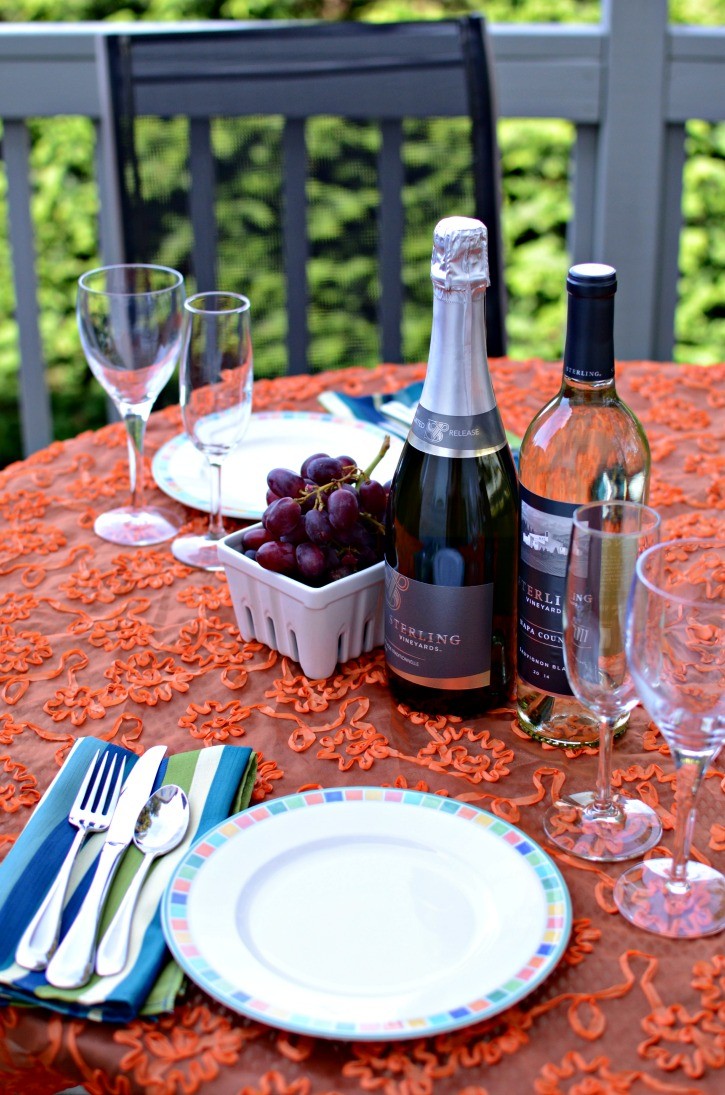 This date night wouldn't be complete without some delicious wine to accompany the meal. Sterling Vineyards offers a wide variety of wine which can accompany a multitude of dinners. From a light and crisp Sauvignon Blanc to a rich Cabernet Sauvignon, they have you covered no matter the meal.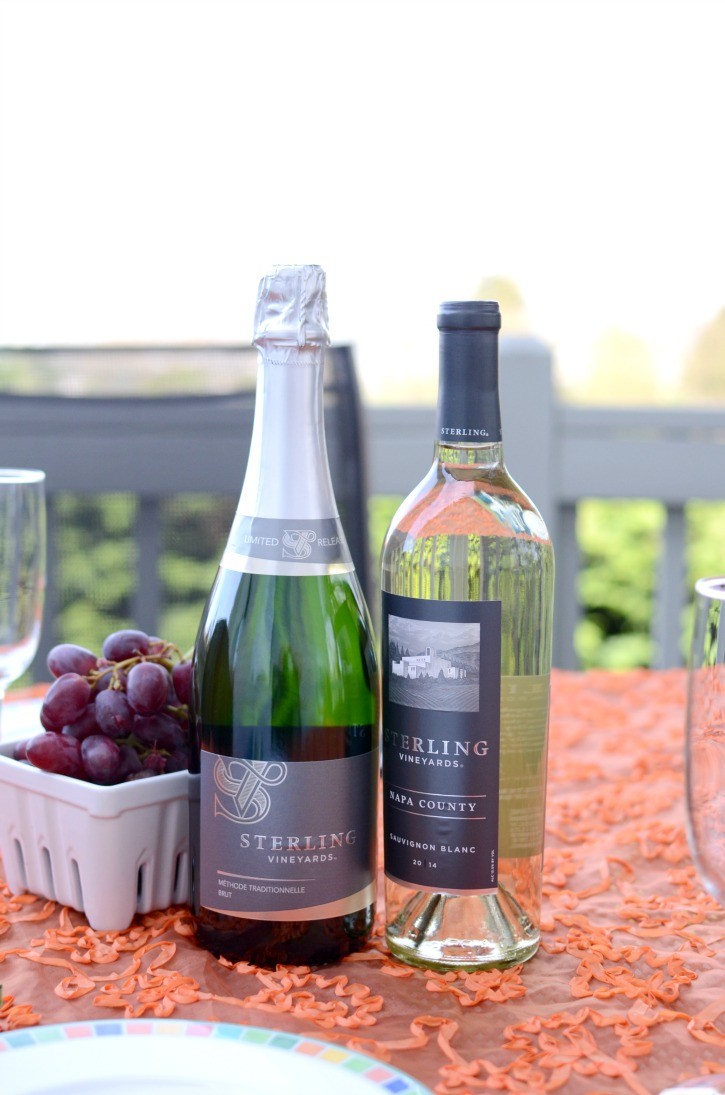 Sauvignon Blanc is my favorite wine variety. The Sterling Vineyards Sauvignon Blanc features aromas of white peach and flavors of grapefruit. It was absolutely delicious and was the perfect spring wine. It paired great with our dinner of grilled chicken and green salad.
I also love to enjoy a little bubbly from time to time and can't wait to open up this Sterling Vineyards Sparkling Brut. With aromas of orange peel and lemon zest, it sounds like it will be absolutely delicious to enjoy with our next dinner on the deck.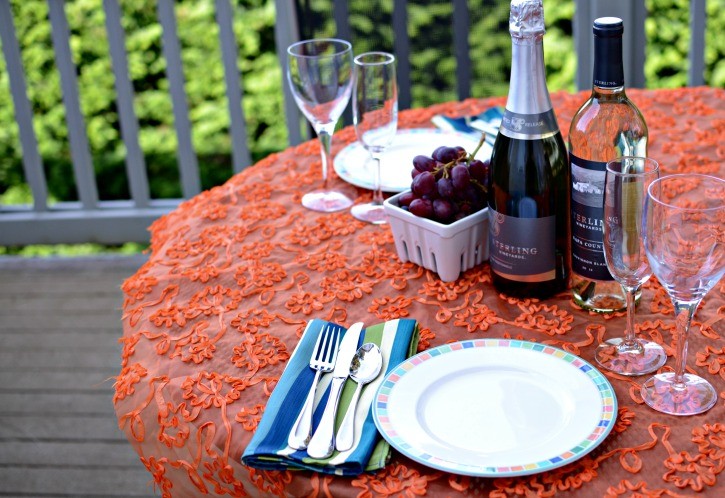 In addition to simply enjoying dinner outdoors, some other spring date ideas include:
A picnic in the local park
Wander through the zoo (and try to guess which animal is your significant other's favorite)
Complete some outdoor projects together – build a potato tower, plant some flowers, or plan your summer garden
Take a walk through the botanical gardens, pointing out flowers that would be fun to have in your own yard
Make sure to finish off these dates with a glass of some delicious Sterling Wine! How are you taking your dates outside this spring?