This post is in collaboration with Mazda. All opinions are my own. 
Back in January I found out that our friends Tyler & Sarah were going to head down to Portland to hang out with penguins at the Oregon Zoo. They agreed when Brad and I asked if we could tag along and our planning began. We were originally going to visit over President's Day weekend, but apparently the penguins are popular and were already sold out for that weekend so our plans changed and we booked them for Memorial Day weekend.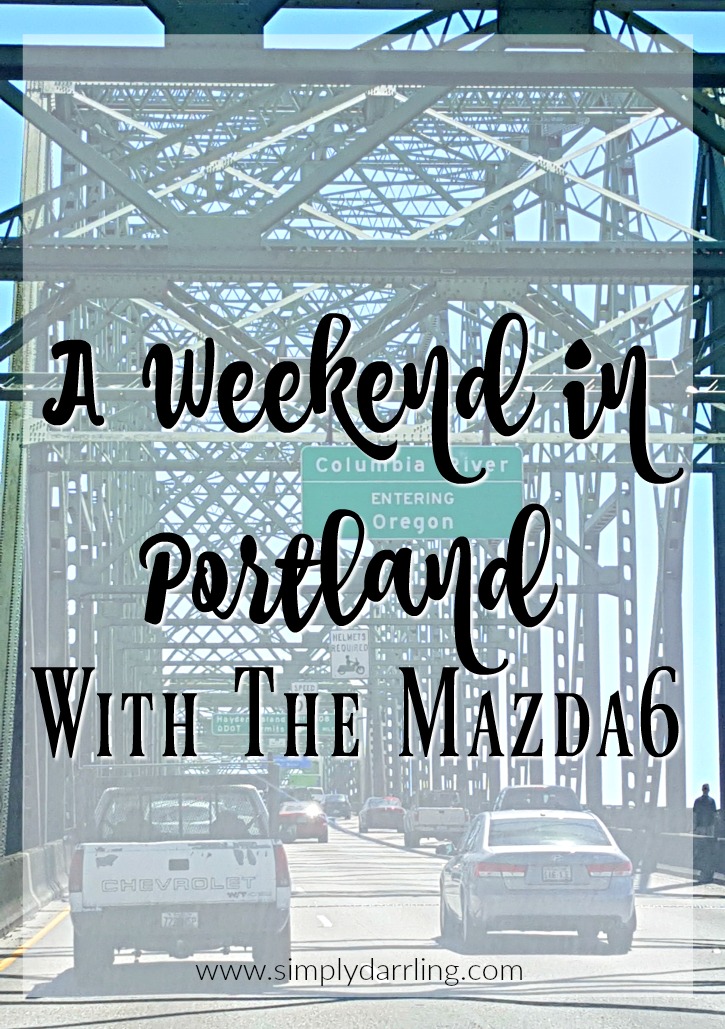 Traffic along the I-5 corridor can be a bit crazy on holiday weekends so Brad and I headed out about midday since we had dinner plans with some of my ex-coworkers who now live in Portland. While I was pretty sure that I could get us to our hotel Friday night without GPS, I decided that it was easier for the car to tell Brad how to get there than me directing him. The 2017 Mazda6 Grand Touring had a cool feature on the GPS when we were on the freeway that showed what sort of amenities were available at each of the upcoming exits.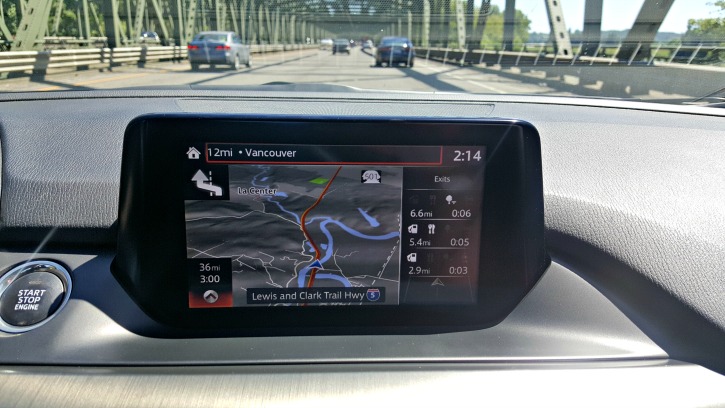 The 2017 Mazda6 Grand Touring was such a comfortable ride for our mini road-trip down to Portland. I'm not the only one who thinks that this is a pretty awesome car; it was named Sedan of the Year from Popular Mechanics and Best Family Car of the Year from New York Daily News. It is also celebrating it's 15th anniversary this year!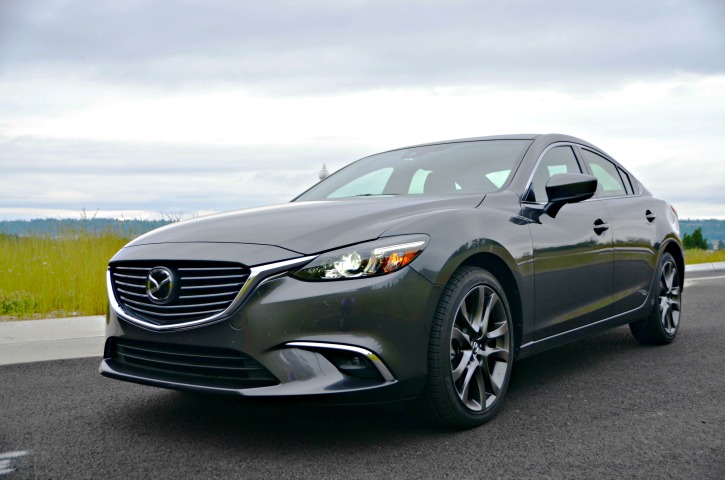 I couldn't get a photo of the colored heads-up display to show properly, but it offered information such as your current speed, the speed limit (it actually reads the speed limit signs as you drive past), blind spot monitoring, and navigation directions. The dashboard also had an information panel for the lane departure, lane keep assist and smart breaking systems.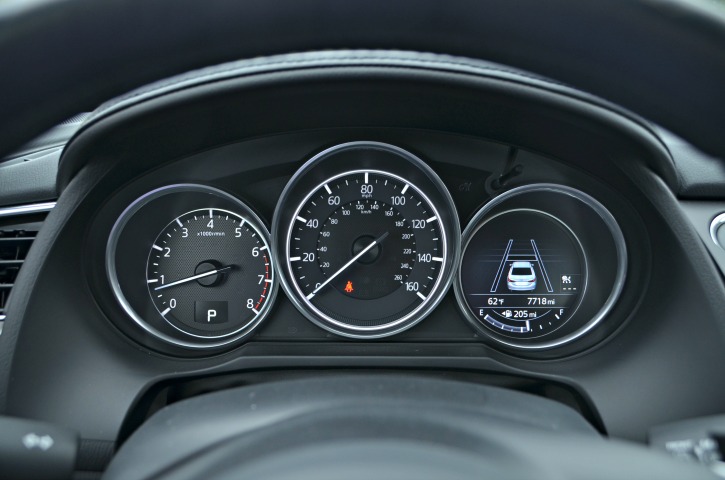 The 2017 Mazda6 now features a heated steering wheel. We spent most of the weekend trying to find ways to cool off instead of warming up so we didn't try out the heated steering wheel; however, it would be such a nice feature to have come winter when you get into a cold car and are looking for a bit of heat. I did use the seat warmers one day when a cold front moved in and the highs were only in the lower 60s.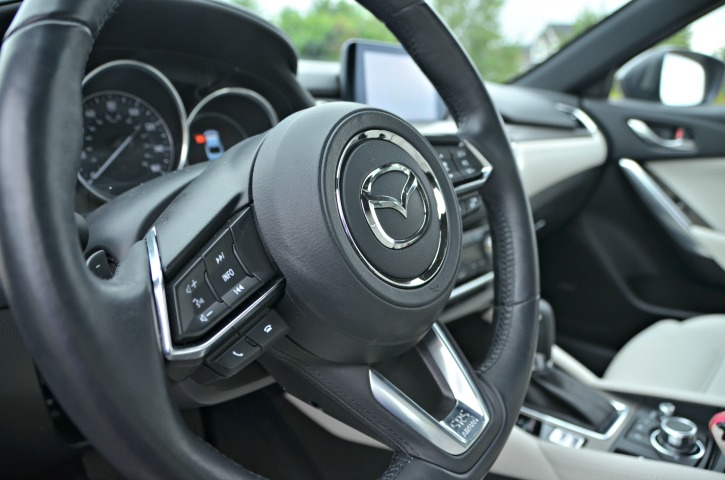 I have always enjoyed how Mazdas use a control wheel for the center console. It is much more of a natural feeling for me to simply reach down and use the wheel to change the station or control the navigation than trying to reach for the screen. Brad and I definitely enjoyed the sound system of the Mazda6 during our drive. The XM radio is so great for road trips because it removes the need to scan for local stations as you drive.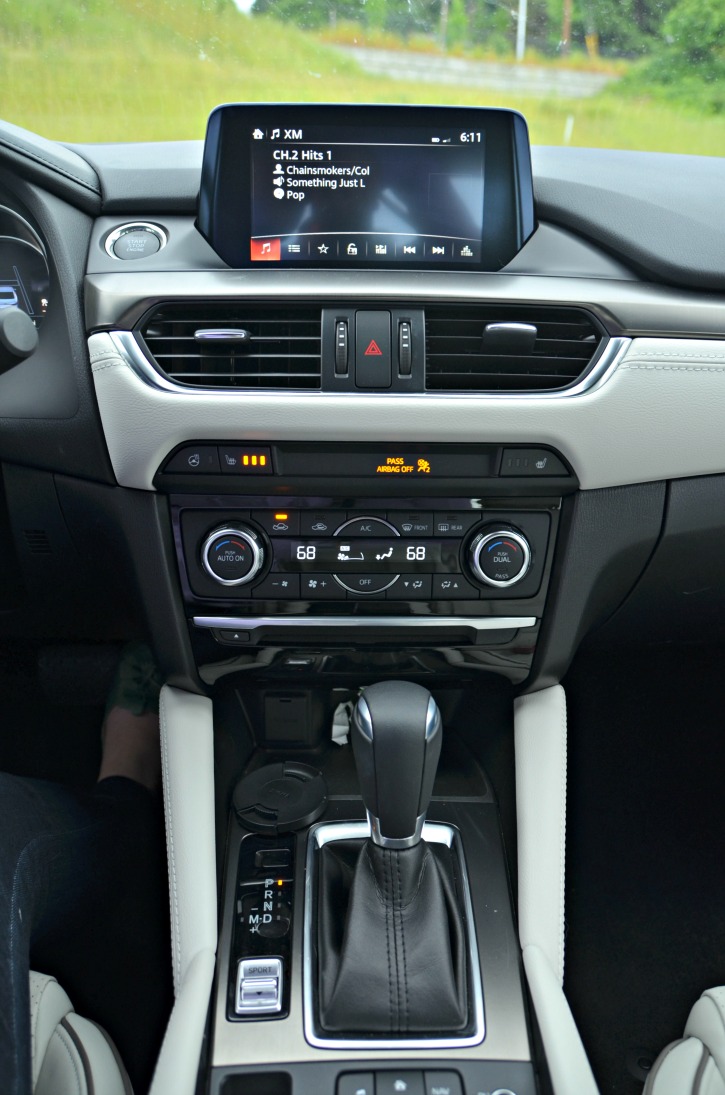 Once we got to our hotel Saturday, we tried to take a single car whenever the 4 of us wanted to go out. Our friends joked that they enjoyed being chauffeured around. While we didn't exactly need to use the feature on this trip (yay for 90 degree weather), the rear seats offer 3 levels of seat warming.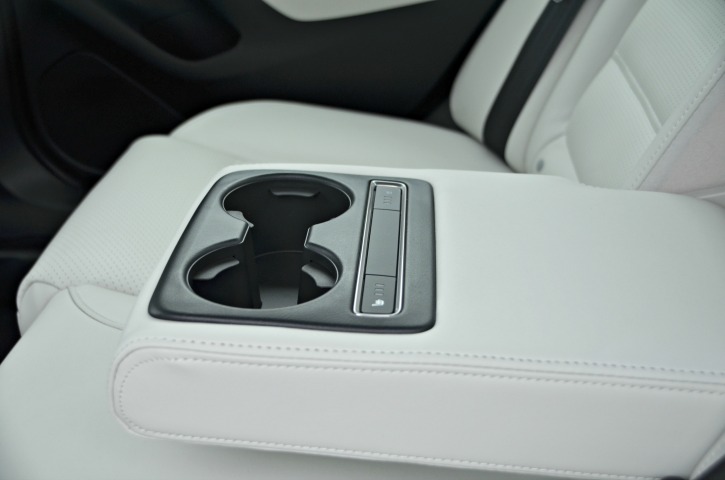 Of course I couldn't go to Oregon without doing a bit of shopping (yay for no sales tax). Fortunately, the Mazda6 features plenty of trunk space so we didn't have any issues getting all my new treasures home.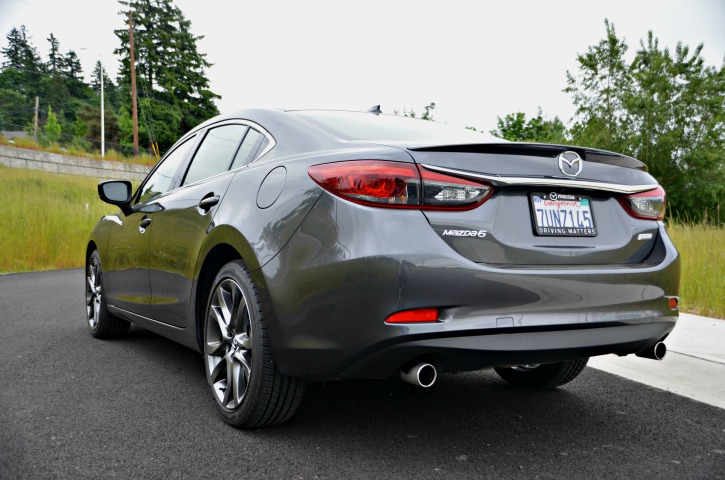 We had such an amazing long weekend in Portland. We're already making plans to return in August for the Total Solar Eclipse. We won't be saying hi to our friend Mo the penguin on this upcoming trip, but we are starting to make some other fun plans.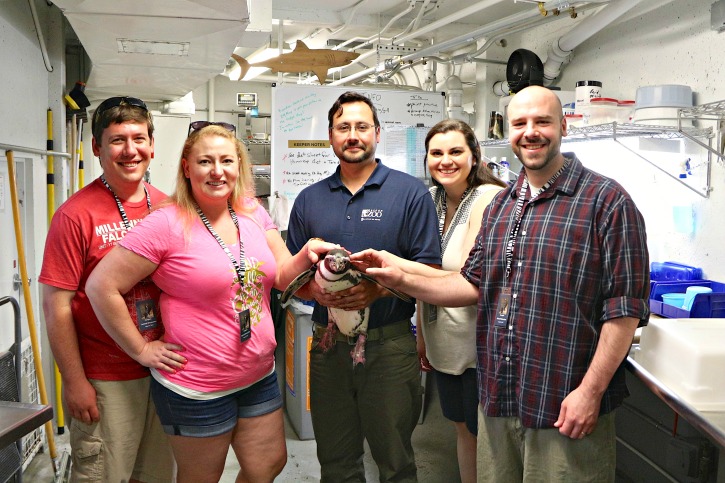 The 2017 Mazda6 Grand Touring offers a great ride and so many awesome features. I really enjoyed our week with this car and kinda wish I didn't have to give it back at the end of the week. What feature would you want most in a new car?