I am always hunting for photography props. I love finding fun glasses for my drink recipes or other props to include in a craft photo. I have a few favorite places for finding these props so I'm sharing them with all of you today!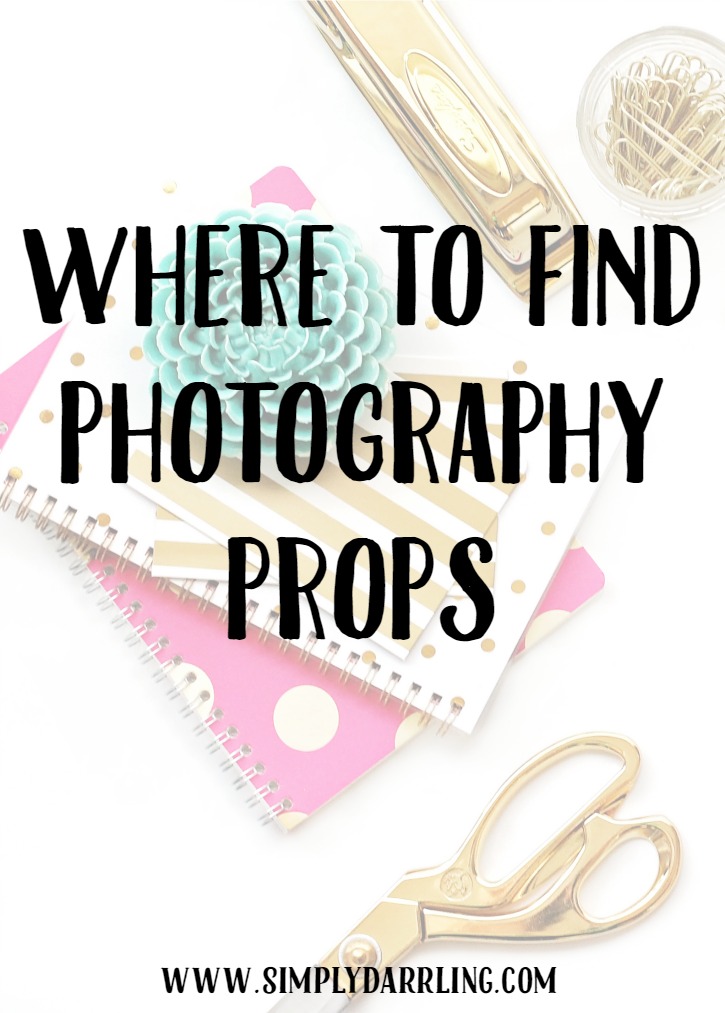 Where to Find Photography Props
Thrift Stores – I find a lot of serving dishes and glassware at my local thrift stores. Many times there will be single or pair of items for just a couple dollars which are perfect for photography props. This is especially nice for cocktail glasses since I don't want a full set of four. I also take a look through the napkins and placemats for backdrops or a pop of color.
After Holiday Sales – holiday items at thrift stores tend to be a bit dated so buying them at 50% off (or more) at stores like Target, Pier 1 or World Market is perfect. Also think about paper products like festive napkins.
Office Supply Stores- Nate Berkus has some awesome gold products at Target (I'm loving the scissors, stapler, and globe)! Fun paper, notebooks and other supplies also make great props.
Inexpensive Home Stores – Brad and I took a trip to HomeGoods this past weekend where I found a couple great items that I can't wait to use in some recipes that I have coming up. Other stores like TJ Maxx, Ross, and Zulily are also good places to look.
Target Threshold Line – These dishes are perfect for food photography props for a couple reasons; first, they are a nice plain white; and second, they are sold individually. I've also used these items for my fun ring dish project.
A while ago, I created an easy photography backdrop holder. My crafts can sometimes get rather large so this allows me to have a seamless background in the photo.
Do you have a favorite spot for buying photography props? Share your secrets in the comments!