Over the past few years, I have shared a few times about tearing my Achilles Tendon and the recovery process. What I haven't shared, is that I was recovering from a second surgery at the same time – a breast reduction. This surgery was seriously the best decision ever. I'm so glad that I went through with this breast reduction.
I was ready to quit thinking about whether a top would fit, or having 3 "face detection" boxes on me in a camera viewfinder (yes, this actually happened). I used to joke with a few friends how I would take some of mine out and give it to them.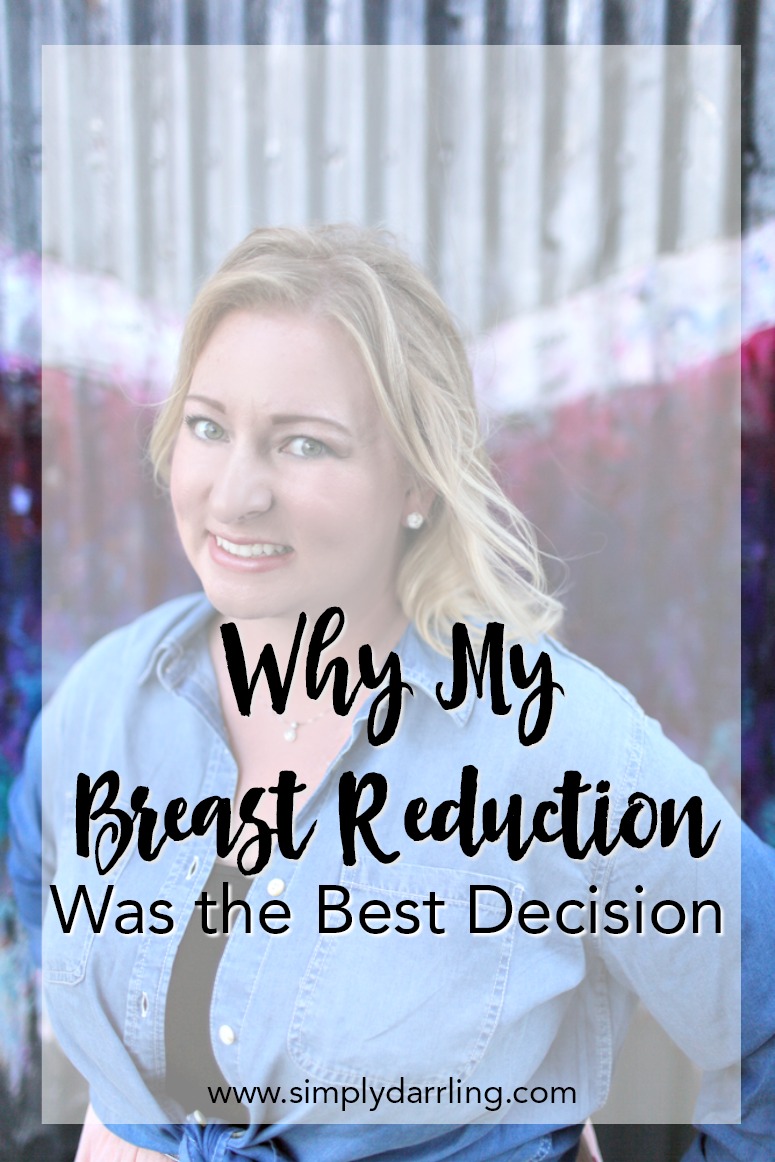 I don't remember when I originally started thinking about having the surgery; however, I went in for a consultation after realizing that I could possibly get it covered by insurance. My consultation included talking about what sort of symptoms I had, from back pain, to numbness in my ring & pinkie finger caused by my bra strap pinching a nerve. We also talked about what sort of size I'd like to end up with, and the requirements for insurance coverage.
We also talked about the recovery process, and I started thinking about how I could take two weeks off of work for the initial recovery. The main recovery is a 6 week process – 2 where I needed to be home and basically sitting on the couch doing nothing, and then an additional 4 where you get a few more freedoms of movement.
Once insurance approved my surgery, I scheduled my surgery for the end of summer.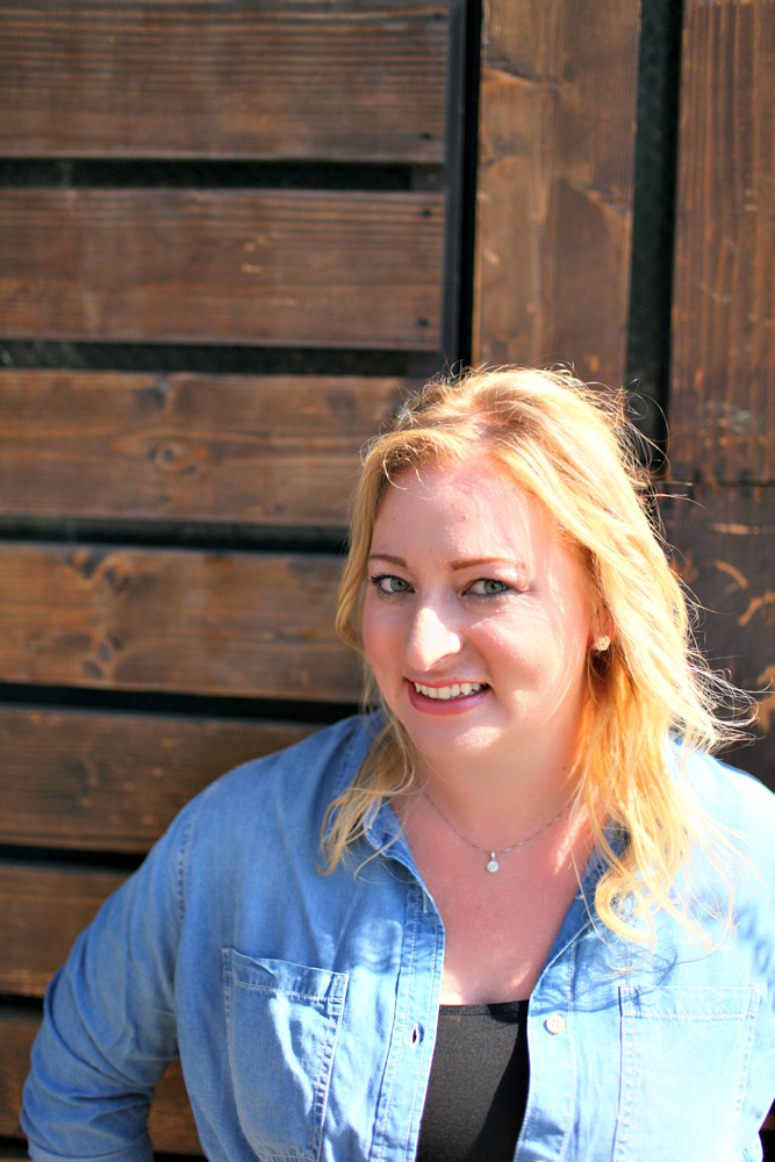 Then, about 3 weeks later, I tore my Achilles. A week before a major deadline at work, and surgery was scheduled for the day before said deadline (so yeah, great timing). As I was planning my Achilles surgery, I called my doctor to see if I could move my breast reduction up sooner in order to recover both surgeries at the same time (I knew I had 8-12 weeks before I could go back to work from the Achilles injury). Since I had to go under anesthesia for both surgeries, they wanted about a week between them, so I scheduled my breast reduction around that.
The surgery itself was scheduled for the early afternoon. We got all checked in, talked with the doctor, and she told Brad to go back to work once they took me back for surgery. The surgery is about 5 hours long, so it would have been a long time of him sitting around in the waiting room. After the surgery was over, I don't really remember much other than seeing Brad and Meg visit me, and falling asleep while they were visiting.
Since it is somewhat major surgery, I spent the night in the hospital. Brad came back in the morning and we hung out in the room until I was discharged in the early afternoon.
So at this point, I have 1 good limb. One leg was in a hot pink cast and neither of my elbows were allowed to move more than 12″ away from my body, I called them my T-Rex arms.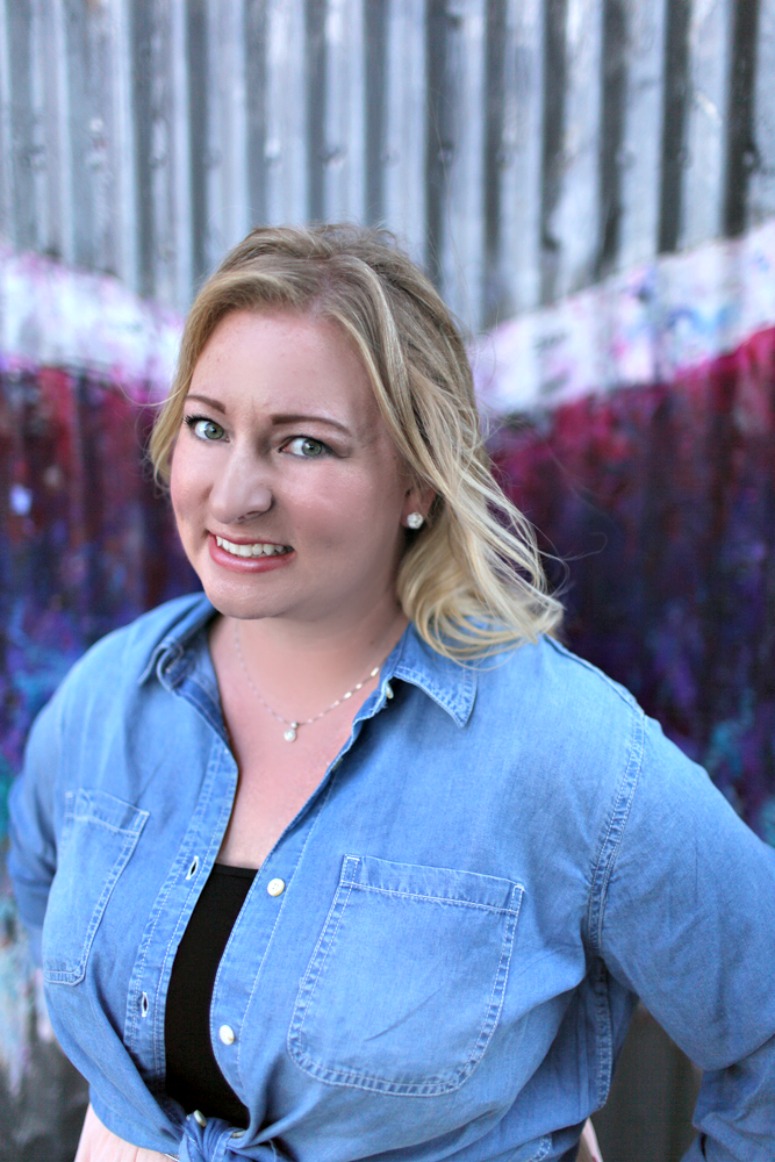 As I needed to be careful of my healing, I wasn't allowed to use crutches so I lived on the first floor of our house. I got really good at figuring out how to sleep on the reclining couch. For the first week after surgery, Brad also had to give me anti-clotting shots. The first time he had to give me a shot, he didn't do it hard enough and it actually bounced off the skin. After that, I made sure to numb the spot with ice and look away when he went to give me the shot.
For the first two weeks after surgery, my chest was wrapped in gauze and ace bandage. I didn't have any issues with draining, and within a couple days I had changed from Vicodin to Tylenol. The only issues I had were that the bandages started itching so I decided to unwrap them for a bit. This was a bad decision because I did it while I was home alone and couldn't get myself wrapped back up.
The hardest thing about recovering was figuring out how to wash my hair. Since I couldn't get upstairs to take a shower, I ended up either resorting to cleaning it on the deck, or heading to the salon for a wash and dry. Once I was allowed to lift my arms further, I figured out how to wash it in the sink each morning.
After the initial 2 weeks, I was able to switch to a front-close sports bra, and could wear loose fitting shirts that I could put on and take off without having to lift my arms over my head. I still had to maintain the 12″ elbow rule, but I could be a bit more mobile.
Throughout the summer, I pretty much lived from the couch. I had it all set up with my laptop, pillows, and plenty of Summer Olympics for background noise. During the day I would work from home, and then the evenings I would do various blog tasks, or hang out with Brad. Some days he would come home and we'd go do errands just so I could get out (although most of that restlessness was because of the Achilles injury).
Fortunately, I ended up with minimal scaring. I was really good at making sure to apply aloe to them a couple times a day to help the scars heal and fade. The only lasting side effect I have is some numbness in the lower outside quadrant of each breast. This is where much of the tissue was disrupted, so it makes sense that some nerves were destroyed in the area.
Once everything was all healed, I went down about 3 cup sizes. I wouldn't have minded going down about 1 more; however, I am still very happy with the outcome. It has made life easier, and more enjoyable, and definitely one of the best decisions I ever made.
If you are thinking of having your own breast reduction surgery, feel free to send me an email with any questions you have!