With 5 people, 1 car seat, 1 stroller and lots of luggage on our trip to Orlando we needed a car that could handle us! The 2015 Kia Sorento was definitely up to the challenge!
Our first test was fitting all of our stuff and bodies into the car. The Sorento features 3 rows of seating, which can be configured in multiple ways. We opted to fold down both sections of the 3rd row to use the entire trunk. Brad put his tetris skills to work and made all of our stuff fit perfectly! We didn't even have to carry luggage on our laps.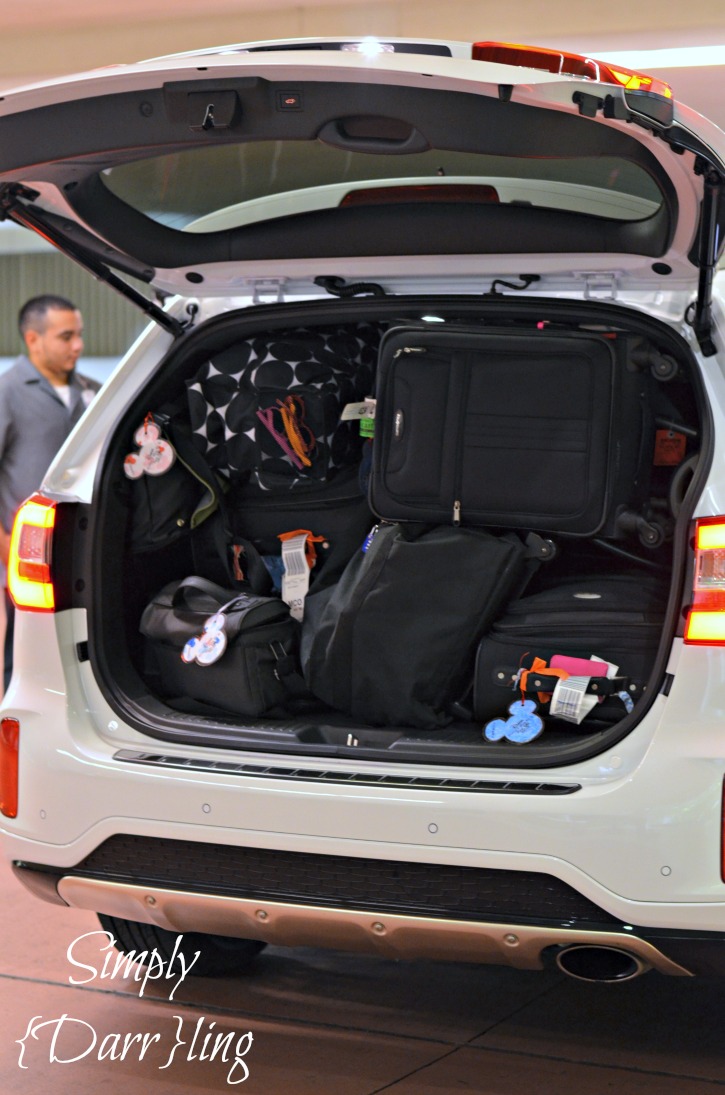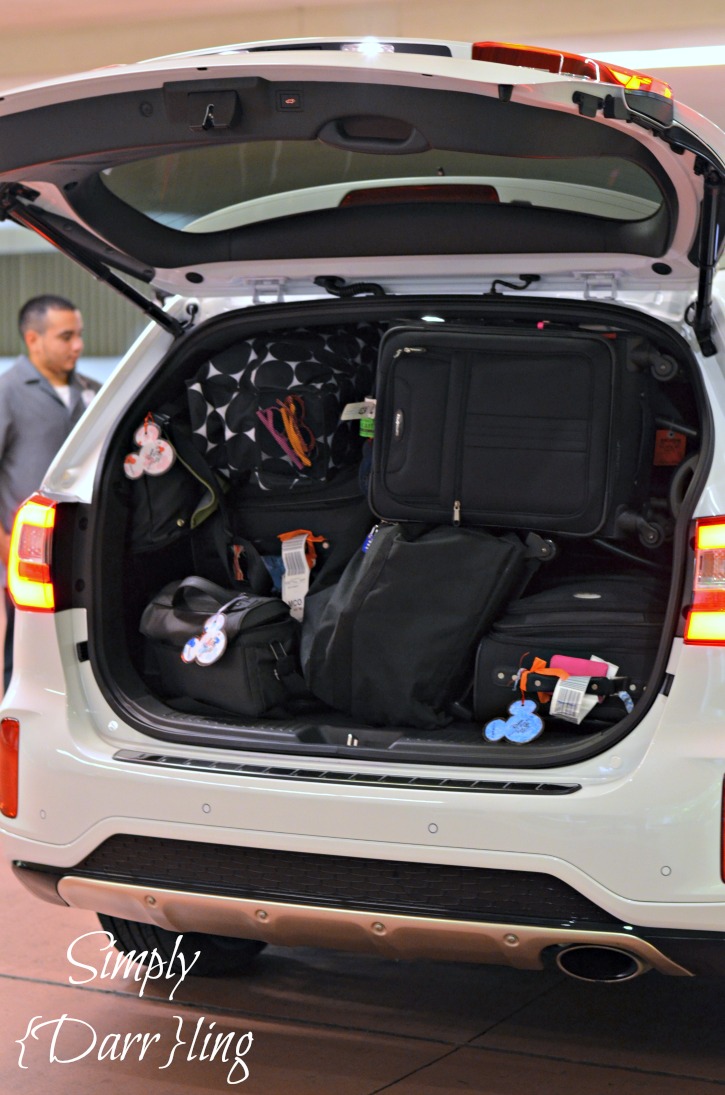 On Sunday, we traveled down to take an Airboat ride on Lake Kissimmee. We used the navigation to get down there and discovered the really cool feature that the turn by turn directions showed up in the dashboard. This is a great idea because it is less distracting down there than having to look over to the center console.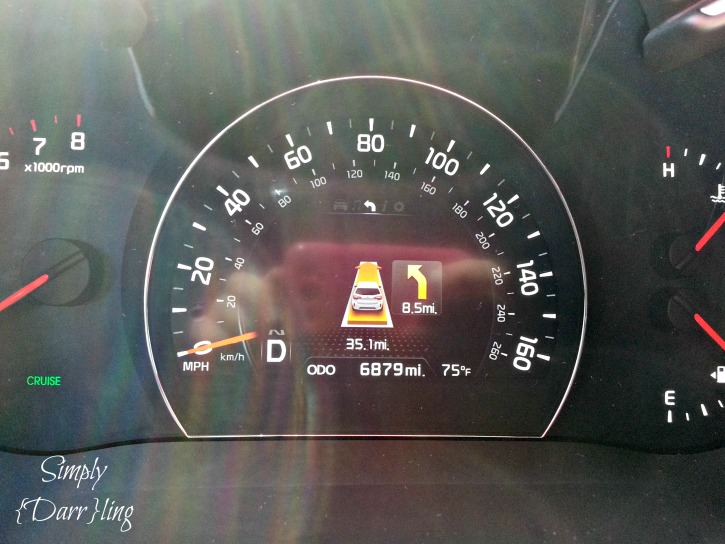 The front seats have some awesome features such as heated AND cooled seats, a heated steering wheel, blind spot detection, Navigation, Sirius XM, and USB/AUX connections.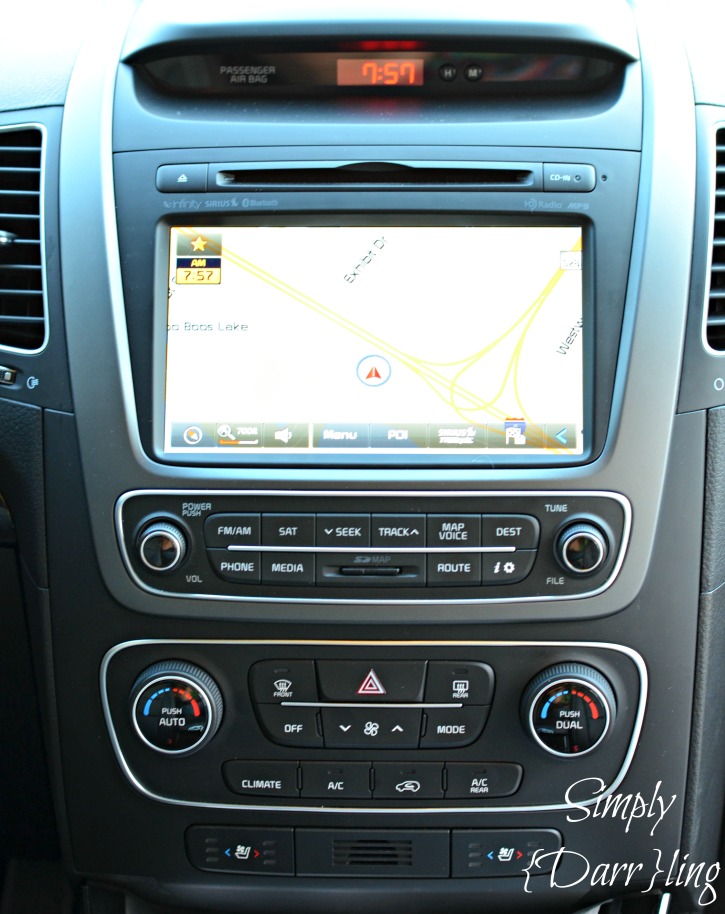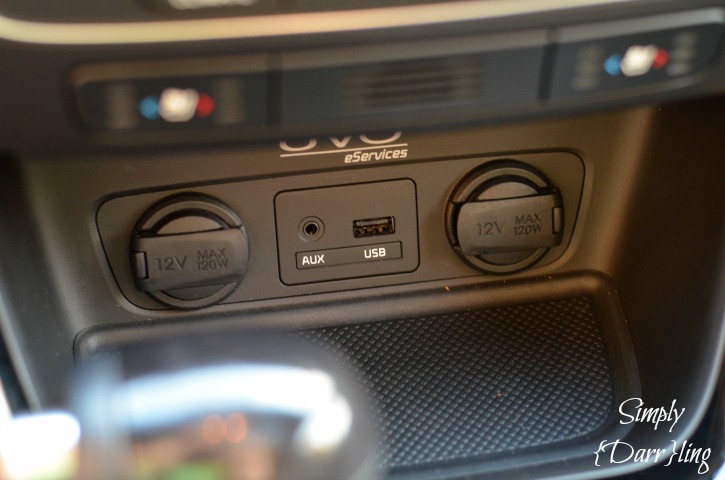 Cool features weren't just limited to the front seat. I don't think I've ever seen heated rear seats! Plus both AC and DC power is provided. The AC power would be great for charging devices which don't necessarily charge well via USB.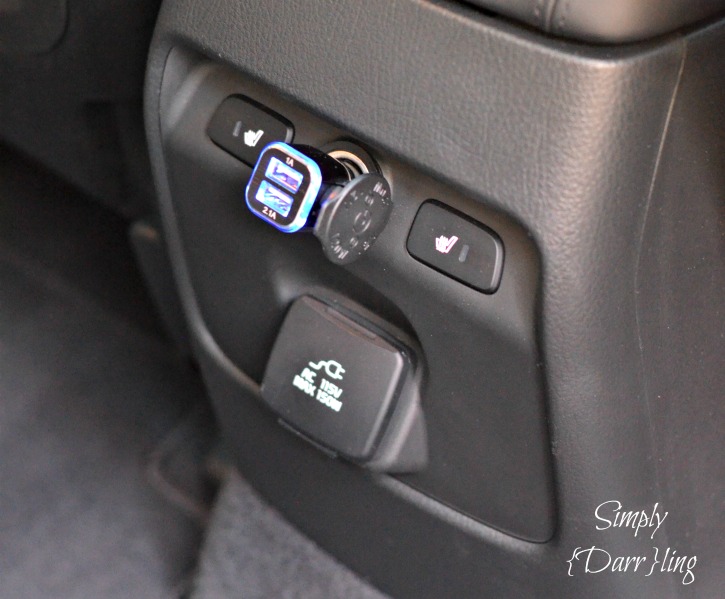 The built-in sunshades are definitely a nice touch to the second row. It was nice to filter out the bright Florida sunshine from glaring into our eyes while we traveled to and from Disney. Aubree even asked for hers to go up a couple times.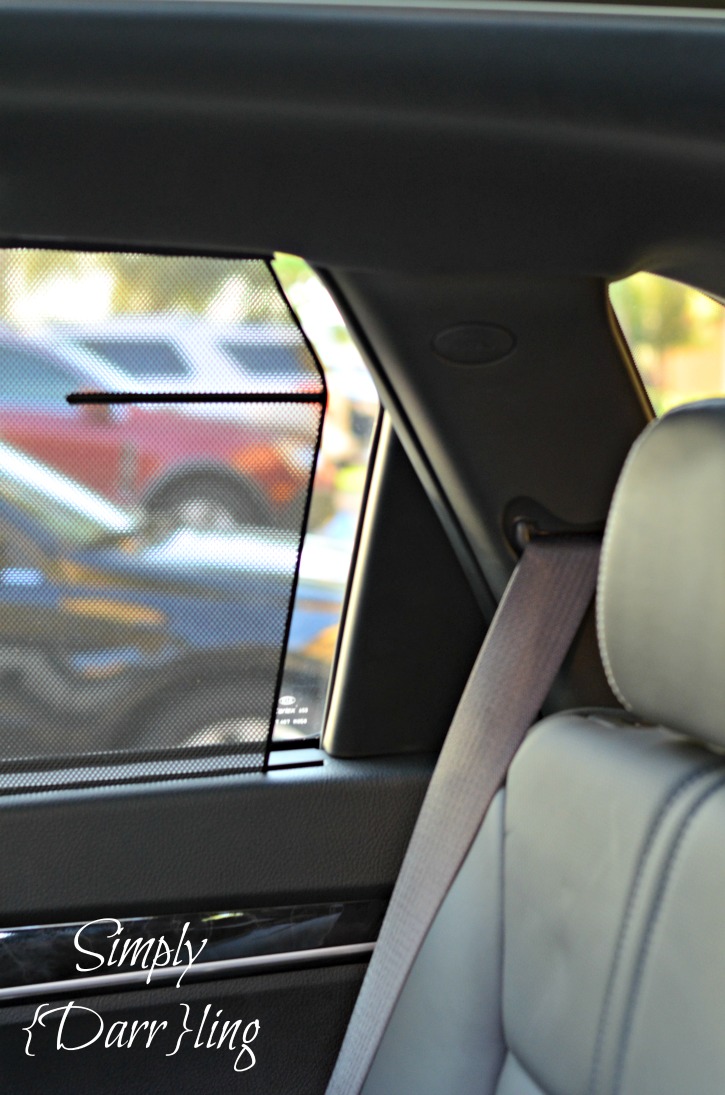 How cool is this panoramic sunroof? It covered both the front and second row of seats! There was also a power cover for when we didn't want the sun beating down into the car during the day.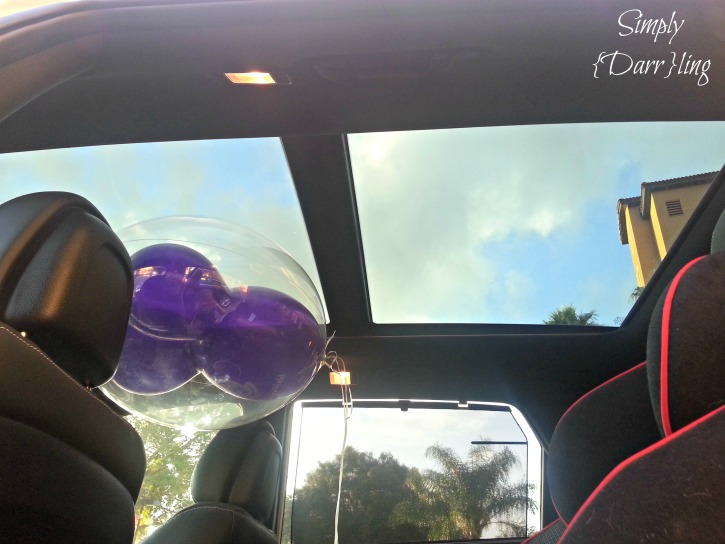 I was also intrigued with the power side mirrors. Whenever we locked the doors they would fold in and then fold back out when the doors were unlocked. In the crowded Disney parking lots this was great to prevent dings and make it a bit easier to walk between the cars.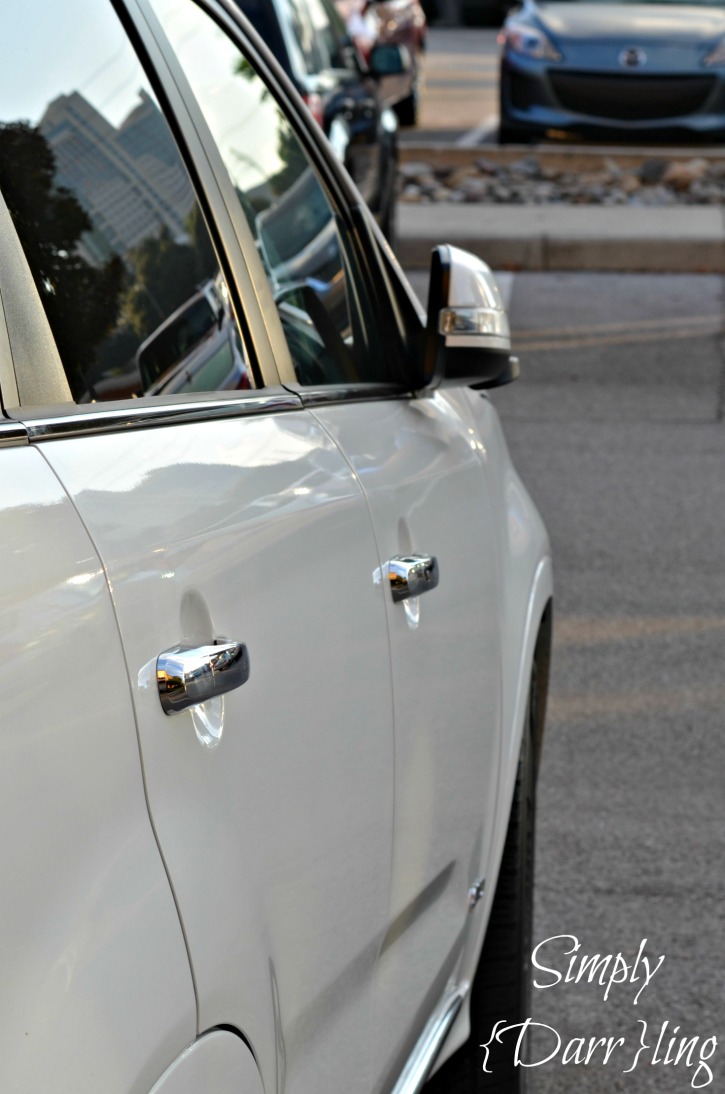 The 2015 Kia Sorento definitely impressed me with some of the high-end features that it included. Want to learn more? All of the features can be found on Kia's website.
Which features would you be most excited about?
I was provided with the use of a 2015 Kia Sorento in exchange for this post. All opinions are my own.