While in Orlando, we couldn't miss out on the Wizarding World of Harry Potter at Universal Studios; especially since Diagon Alley opened up this past summer.
We opted to do a single day park hopper ticket since our main goal of the day was to experience the Wizarding World of Harry Potter.
When I purchased the tickets, I also bought the photo pass so that any pictures that the park employees took of us (plus rides) would be available for us to download later. I wouldn't purchase this again unless I hear that they up their numbers of photographers. We got our photo taken once. There were tons of picture worthy spots – especially around the Harry Potter area where I expected photographers.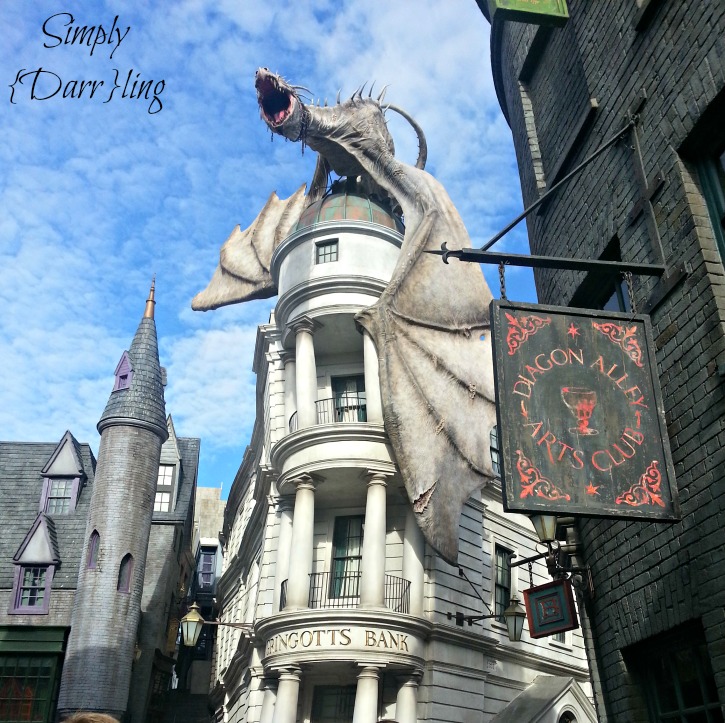 We could definitely tell that Universal Studios was geared more towards the older crowd. Both parks had some areas for the younger kids, but there were definitely a lot more of the huge roller coasters. Last time I was at Universal, I stood in line for 90 -120 minutes to ride the Hulk, last week it was 5 (and most of that was walking through the empty line).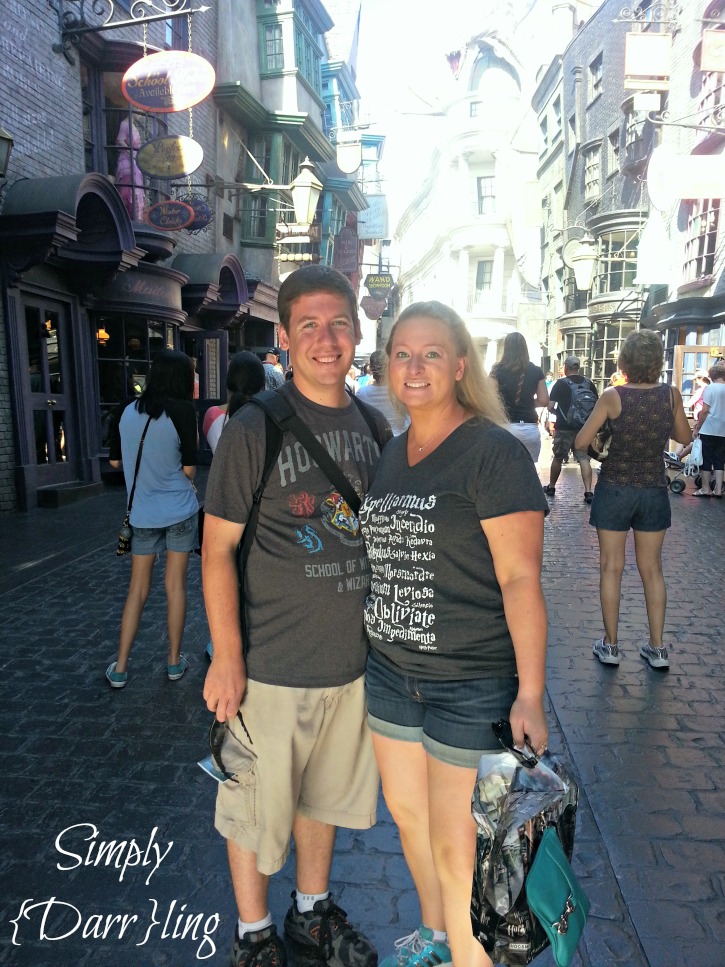 I LOVED the Hogwarts Express ride. We didn't really have a wait, but it looked like they were geared up for long lines (there was even a snack bar partway through). I was expecting just a quick train ride over to the other park, but they actually make it a ride and have a story going along with the ride.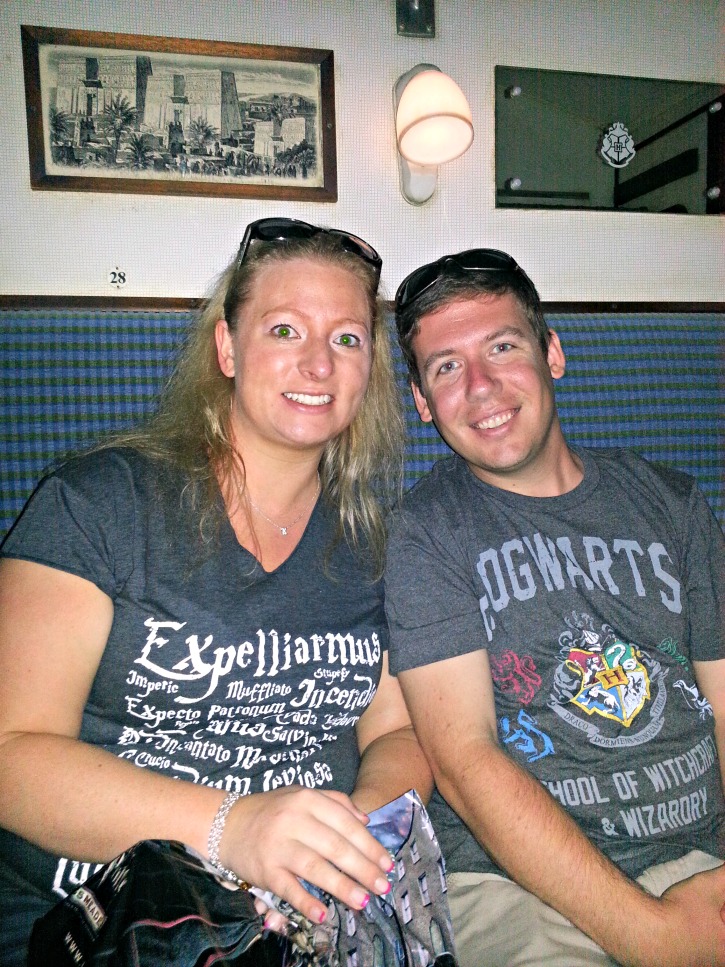 For lunch, we ate at The Three Broomsticks. One thing that was nice about it was that they assigned you seats so you didn't have to wander around looking for an empty table. The food was pretty good, plus I got to try out Butterbeer! It reminded me of a slushy version of a root beer float or cream soda (I got the frozen version).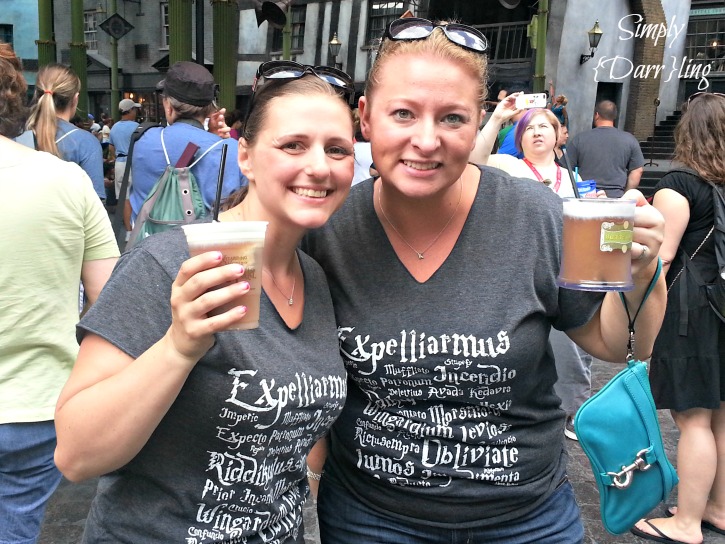 A couple of the Harry Potter rides had long lines that we skipped, but the Dragon Challenge had no wait so we headed there right after lunch and it was amazing. I love rides that have loops and cork screws.
Brad and Aubree had fun in the splash zone of the Jurassic Park ride. They started on the edge of it and slowly moved closer and closer to the ultimate splash zone.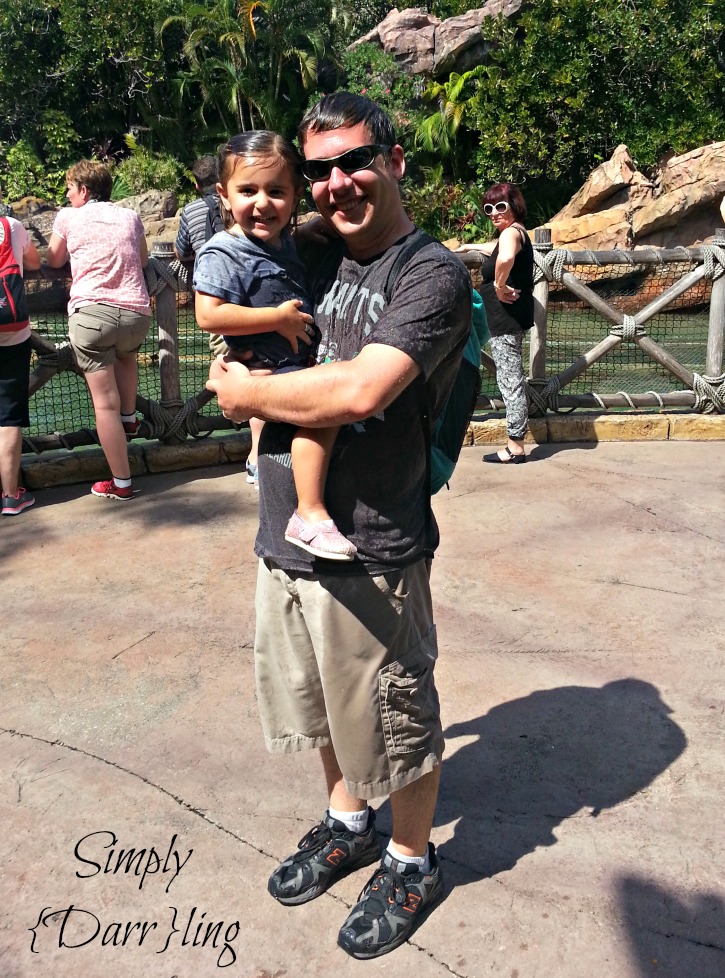 We couldn't leave The Wizarding World of Harry Potter without souvenirs! Wes (my brother) requested a Gryffindor scarf and chocolate frogs. Aubree also enjoyed a chocolate frog (she was quite proud of it).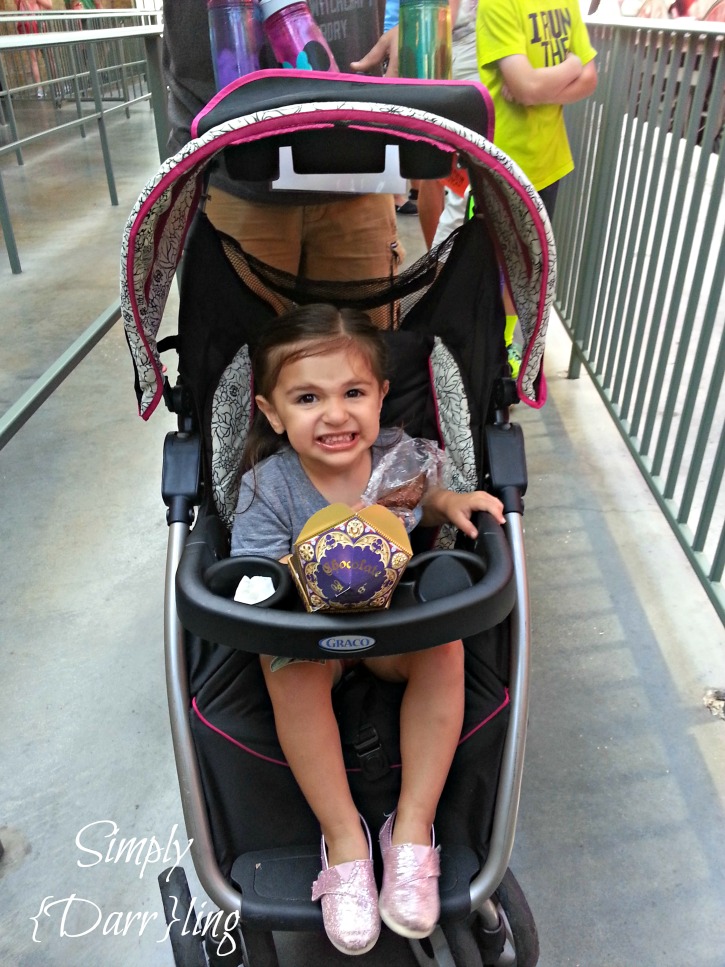 Overall we had a great time at Universal Orlando and I would definitely return. I would like to go on the rides that I missed.
Shirts of the day: Brad & Michael (Target), Kendra & Brittnee (Etsy), Aubree (Etsy)