This recipe is brought to you by Kenmore Elite Grills. All thoughts are my own.  During the summers, we grill a lot of burgers. It is important to keep these burgers exciting so today I'm sharing a recipe for a Hawaiian inspired burger.
Hawaiian Inspired Cheeseburger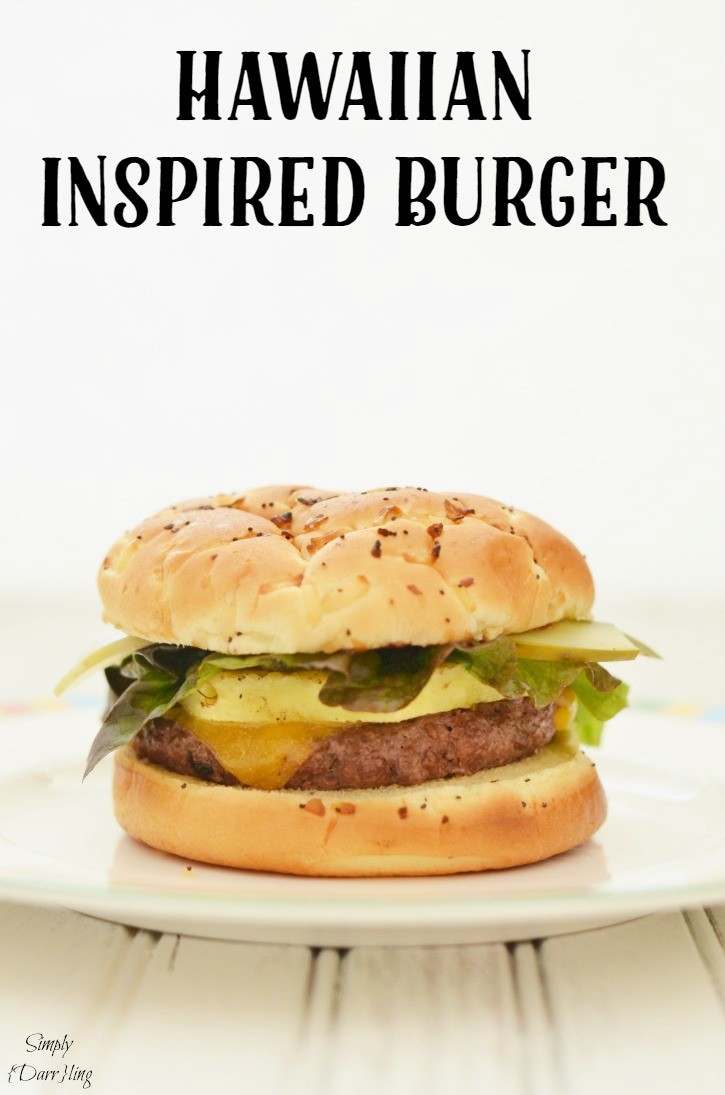 A Hawaiian Inspired Burger
A delicious Hawaiian inspired cheeseburger
Ingredients
Hamburger Patty
Hamburger Bun
Fresh Pineapple - Cut into Rings
Pickles
Lettuce
Cheese
Teriyaki Sauce
Instructions
Grill the hamburger patty to your desired level of done-ness
Grill the fresh pineapple rings until softened
Top your burger with pineapple, pickles, lettuce, cheese and teriyaki sauce
One reason I love grilling recipes is that it means that Brad gets to cook them :) He did a great job at grilling this delicious burger and pineapple so that we could enjoy some Hawaiian inspired burgers. I only had some teriyaki marinade in the house so I put it on the stove in a small sauce pan with a little bit of honey and flour, it thickened up nicely so that I could spread it onto the hamburger bun. The teriyaki sauce and pineapple is the main thing that makes this "Hawaiian Inspired". The flavors remind me of our trip to Kona a few years ago, I'm definitely looking forward to going back some time.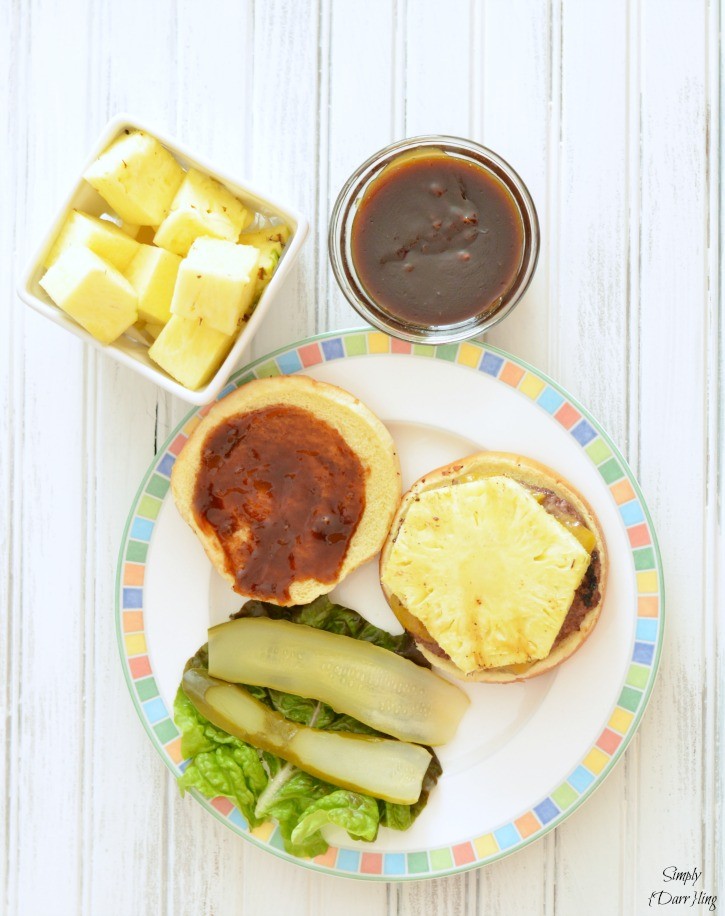 When looking for a grill, there are certain aspects that need top be taken into account, such as size, BTUs and how even it grills. Kenmore Elite Grills feature specs that are great and would be the perfect gift for any dad in your life this Father's Day. These items are important, especially when cooking for a large group. You want all of the items to cook evenly and be done at the same time.
The past few years, Brad and I have had both of our families over on Father's Day and all of these events have included Brad grilling the meal. The Kenmore Elite Grills offer an even heating surface so that no matter where you place that burger it will be cooked properly. Plus with a large cooking space you can easily cook for a crowd. There are also a lot of convenient features such as a LCD screen for cooking when it is darker out and stainless steel for ease of cleaning.
Now through July 4th, make sure to take advantage of all of the Kenmore Elite Grill deals at kenmore.com/grills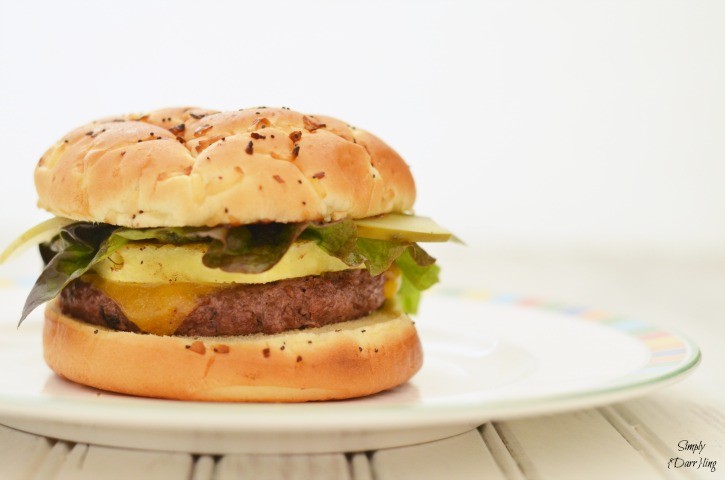 What is your favorite thing to grill? Would you try this Hawaiian Inspired Burger? This is a sponsored post written by me on behalf of Kenmore Elite Grills.