This post is in collaboration with Smirnoff. All opinions are my own. Please drink responsibly. 
Over the weekend, my friend Sarah came over for some shopping, item swapping, and recipe creation. You know you have reached adulthood when you start giving each other bed frames and TVs. Sarah and I both love coming up with delicious cocktail recipes and we had so much fun working on the best execution for this Caramel Creme Brulee Martini.
This cocktail would be perfect to enjoy with some girlfriends (maybe for Galentine's Day) while enjoying a cheesy chick flick.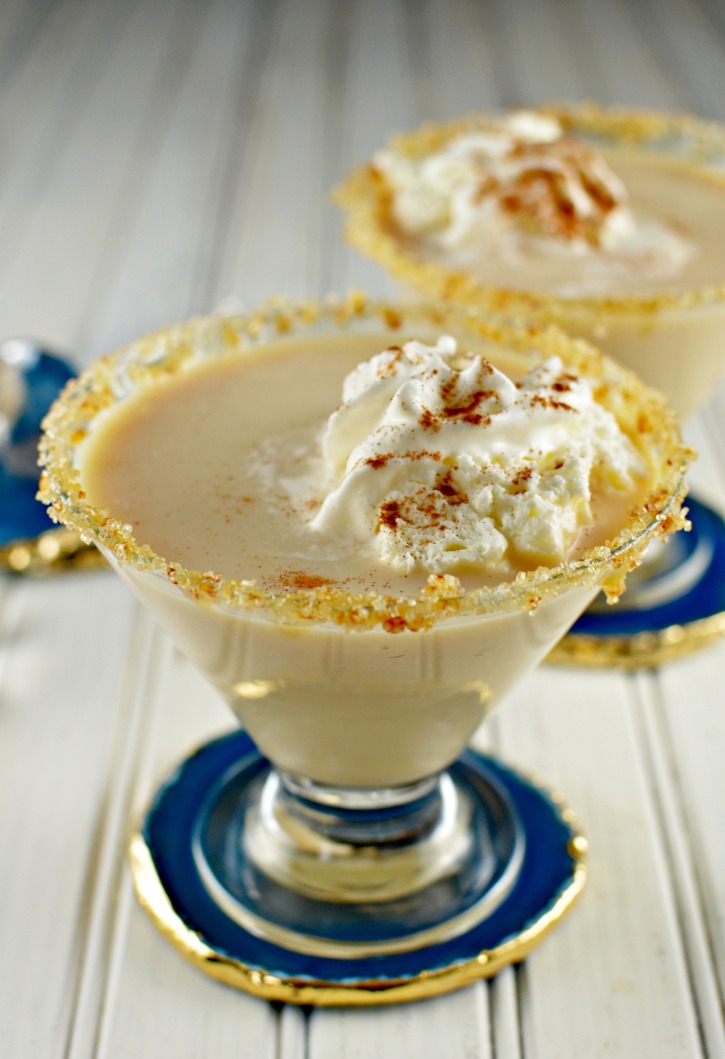 Caramel Creme Brulee Martini
Caramelized sugar is the perfect topping for this absolutely delicious cocktail.
Ingredients
¼ cup Turbinado sugar
Caramel Sauce
3 ounces Smirnoff Kissed Caramel Vodka
3 ounces Horchata
3 ounces Cream
Whipped Cream & Ground Cinnamon for garnish
Instructions
In a cocktail shaker, mix ice, Smirnoff Kissed Caramel Vodka, Horchata, and Cream
Shake, Shake, Shake
Strain into a rimmed glass
Garnish with Whipped Cream & Ground Cinnamon
Rim Garnish
Place Foil on a cookie sheet
Spread ¼ cup of Turbinado sugar in a thin layer on the foil
Use a cooking torch to caramelize the sugar
Spread caramel sauce around the rim of a martini glass
Dip the glass in the caramelized sugar to coat the rim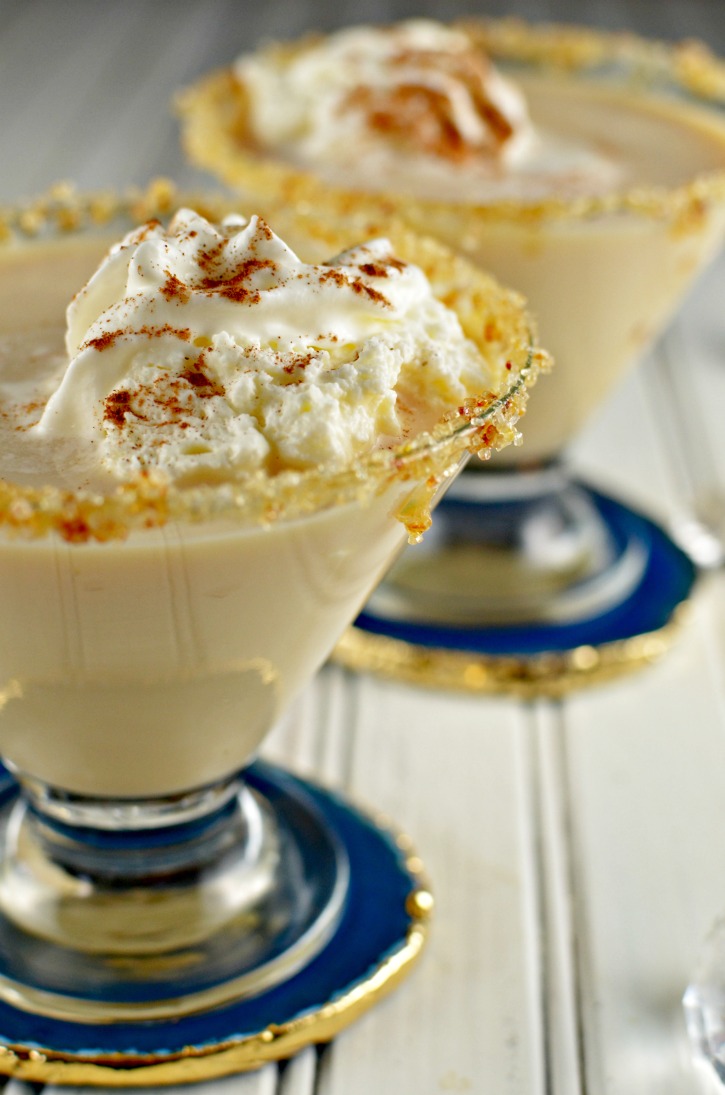 Sarah and I were trying to figure out the perfect way to incorporate the caramelized sugar into this martini. We tried a variety of sugars and melting methods. Only one finger was burnt in the recipe testing process (and really I should have known better than to touch the hot metal). lol.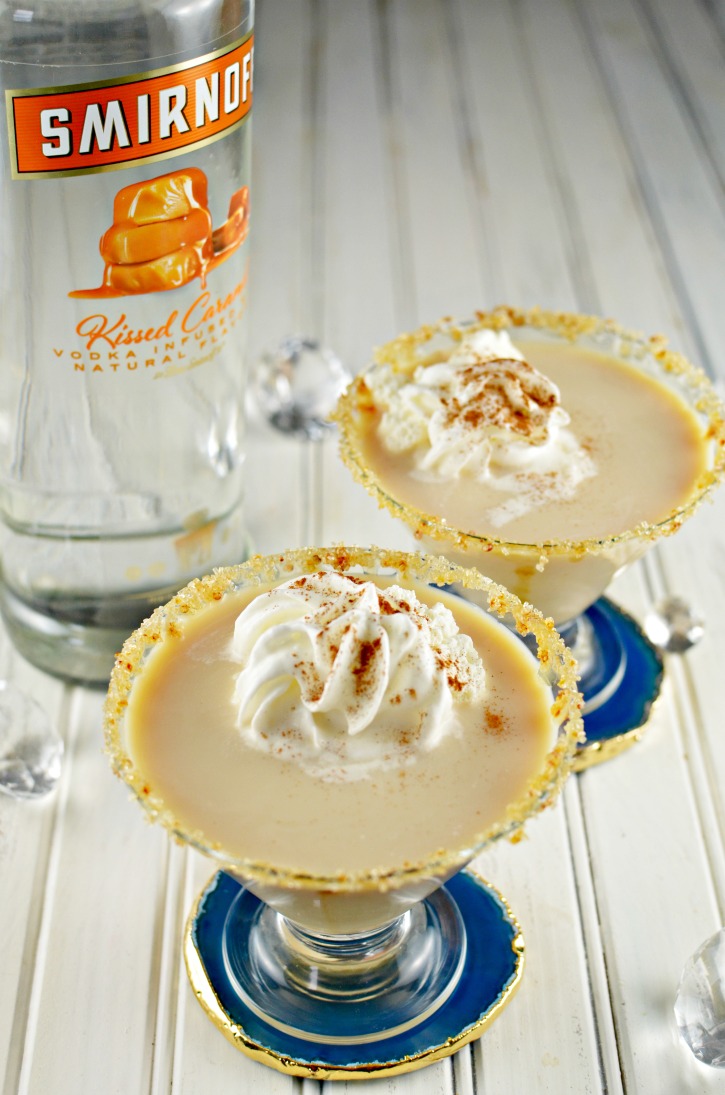 Smirnoff Kissed Caramel Vodka is the perfect addition to this cocktail. The caramel blends in well with the cinnamon flavors of the horchata. Topping with whipped cream further adds to the decadence of the drink.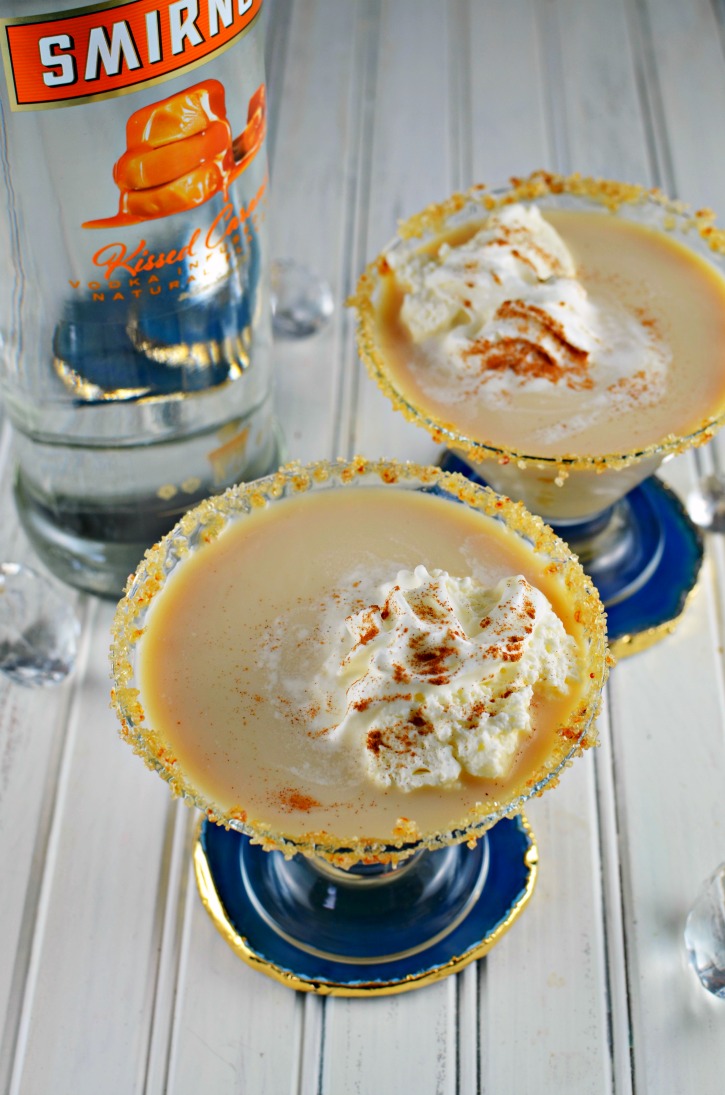 This Valentine's Day (or Galentine's Day) would be the perfect time to enjoy Caramel Creme Brulee Martini. Sit down, have a drink, enjoy each other's company, and laugh into all hours of the night. When would you enjoy this delicious cocktail?