This post is in collaboration with Food Should Taste Good. All opinions are my own. 
I always tell Brad that he is missing out with lots of delicious creamy and cheesy dips. One of my favorite party foods is spinach dip. Spinach Dips are always amazing and I wanted Brad to be able to enjoy this delicious dish as well. Since he can't eat the standard spinach chip dip, I decided to come up with his own awesome version.
Dairy Free Creamy Spinach Dip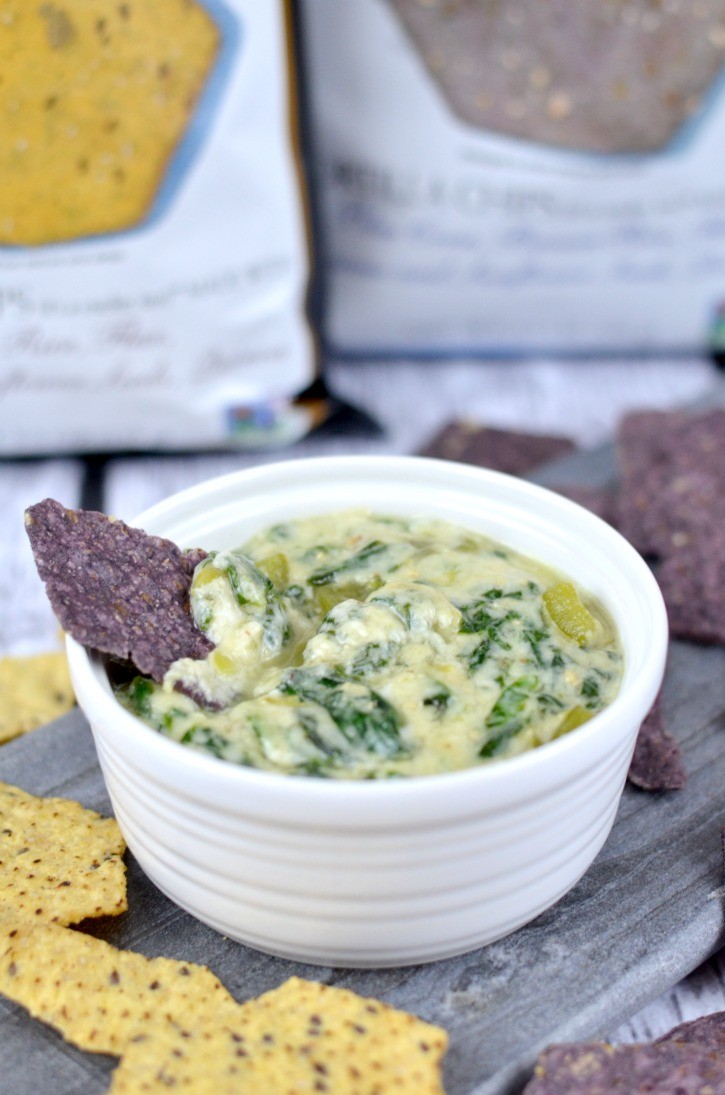 Dairy Free Creamy Spinach Dip
A delicious and creamy dairy-free spinach dip
Ingredients
2 Tablespoons Olive Oil
1 Green Bell Pepper - Chopped
1 Large bunch of spinach - chopped
2 Tablespoons Minced Garlic
1 Cup Coconut Milk
2 Bricks Mozzarella Style Dairy-Free Cheese - Cubed
Food Should Taste Good Multigrain Tortilla Chips & Blue Corn Tortilla Chips
Instructions
In a large sauce pan, heat the oil and add the chopped bell pepper on medium heat.
When the peppers have softened, add in the chopped spinach
Let the spinach wilt a bit in the mixture and then add in the minced garlic and coconut milk
Stir in the cubed "cheese" and continuously stir until it has completely melted.
Serve with Food Should Taste Good Multigrain Tortilla Chips & Blue Corn Tortilla Chips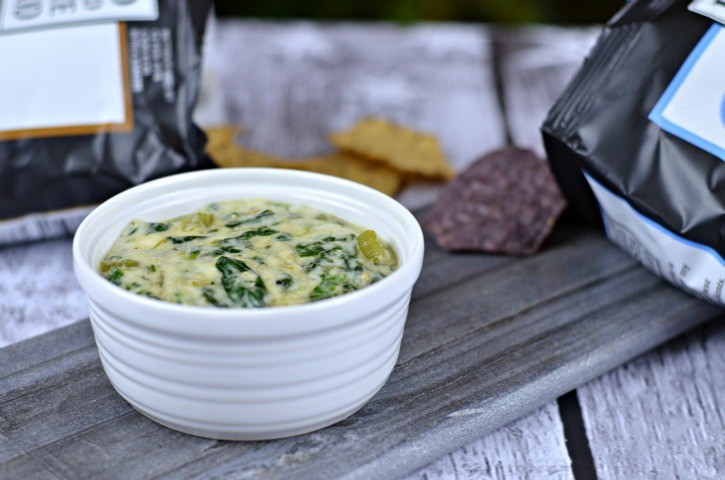 The first thing I did after making this dip was had it over to Brad to see what his thoughts were. He gave it a positive review and even got a bowl of some more later in the evening.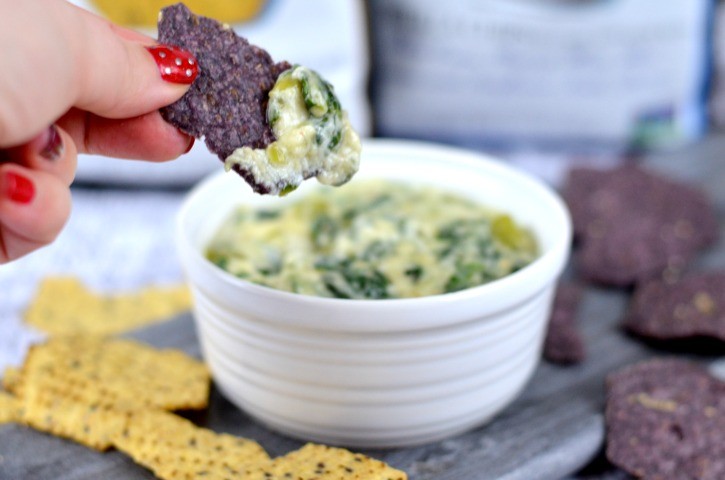 The Food Should Taste Good Multigrain Tortilla Chips and Blue Corn Tortilla Chips are the perfect accompaniment to this chip dip. Our group of friends have a wide range of dietary needs (such as Gluten Free, Dairy, Peanuts and more) since these chips are certified Vegan I know that they are safe for his dairy allergy and that all of our friends can enjoy them safely.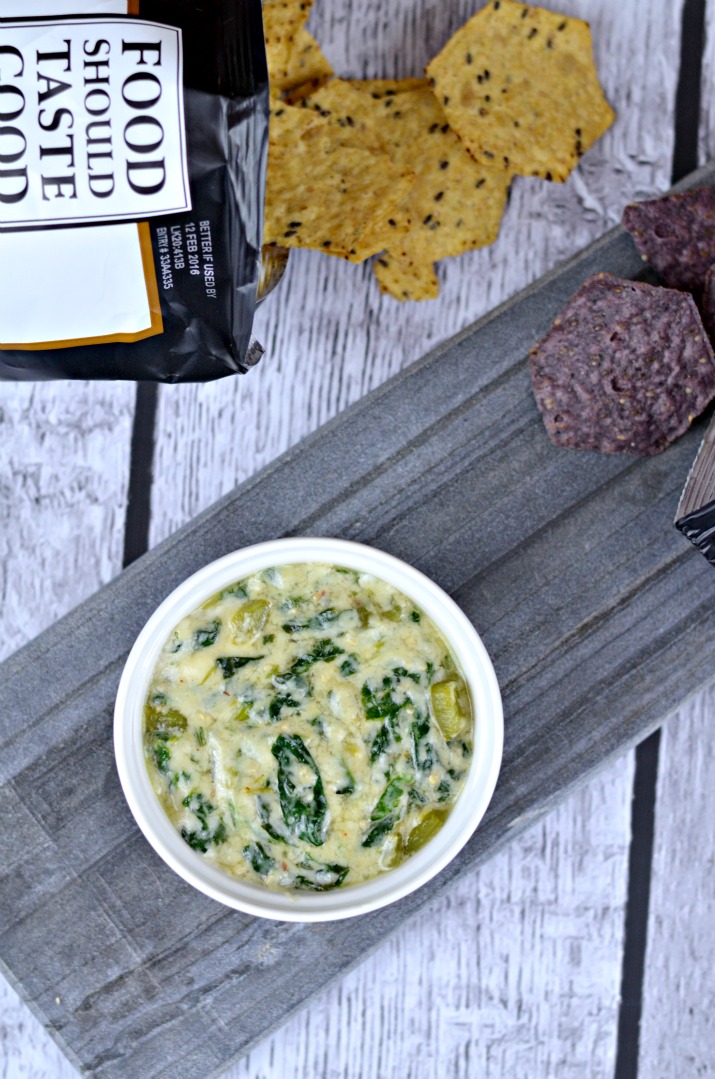 Not only are these chips great for those with specific dietary needs, they are also absolutely delicious. I could easily snack on them just plain (and even better with a delicious and creamy spinach dip).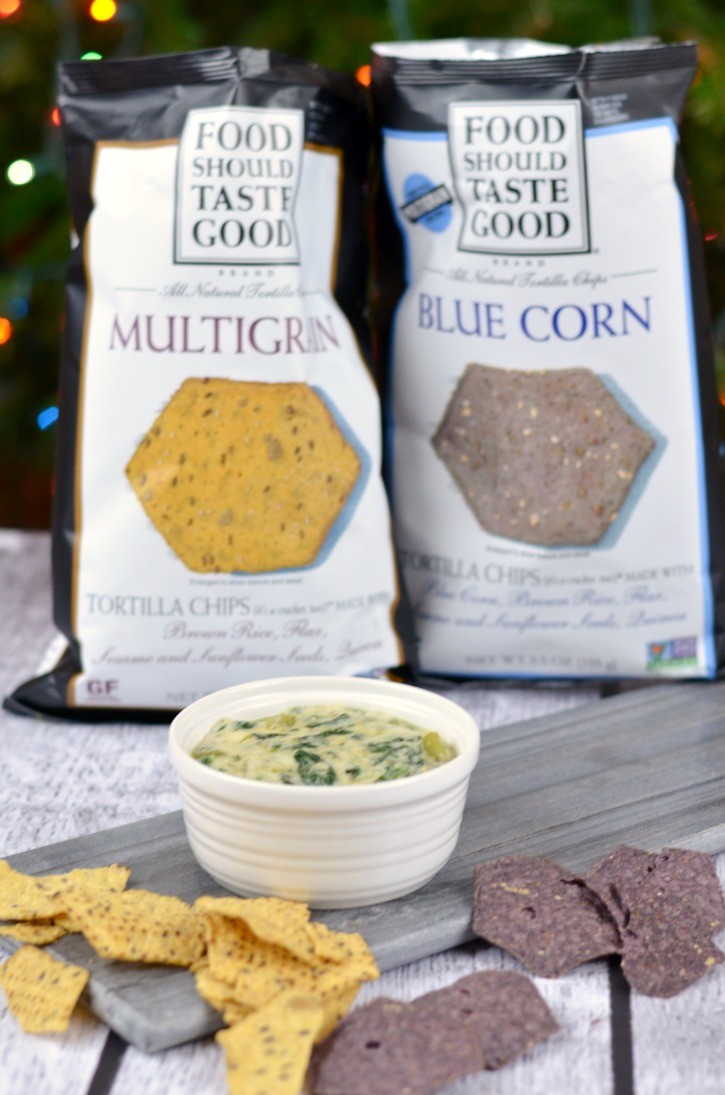 This dip will definitely be making its appearance at our next party as well as the awesome Food Should Taste Good chips!