Welcome back to A DIY Christmas! I'm re-sharing a gift that I made earlier this year. My mom is a fan of Big Bang Theory which is full of great quotes, I wanted to make her a customized gift featuring these quotes and came up with Sharpie Mugs.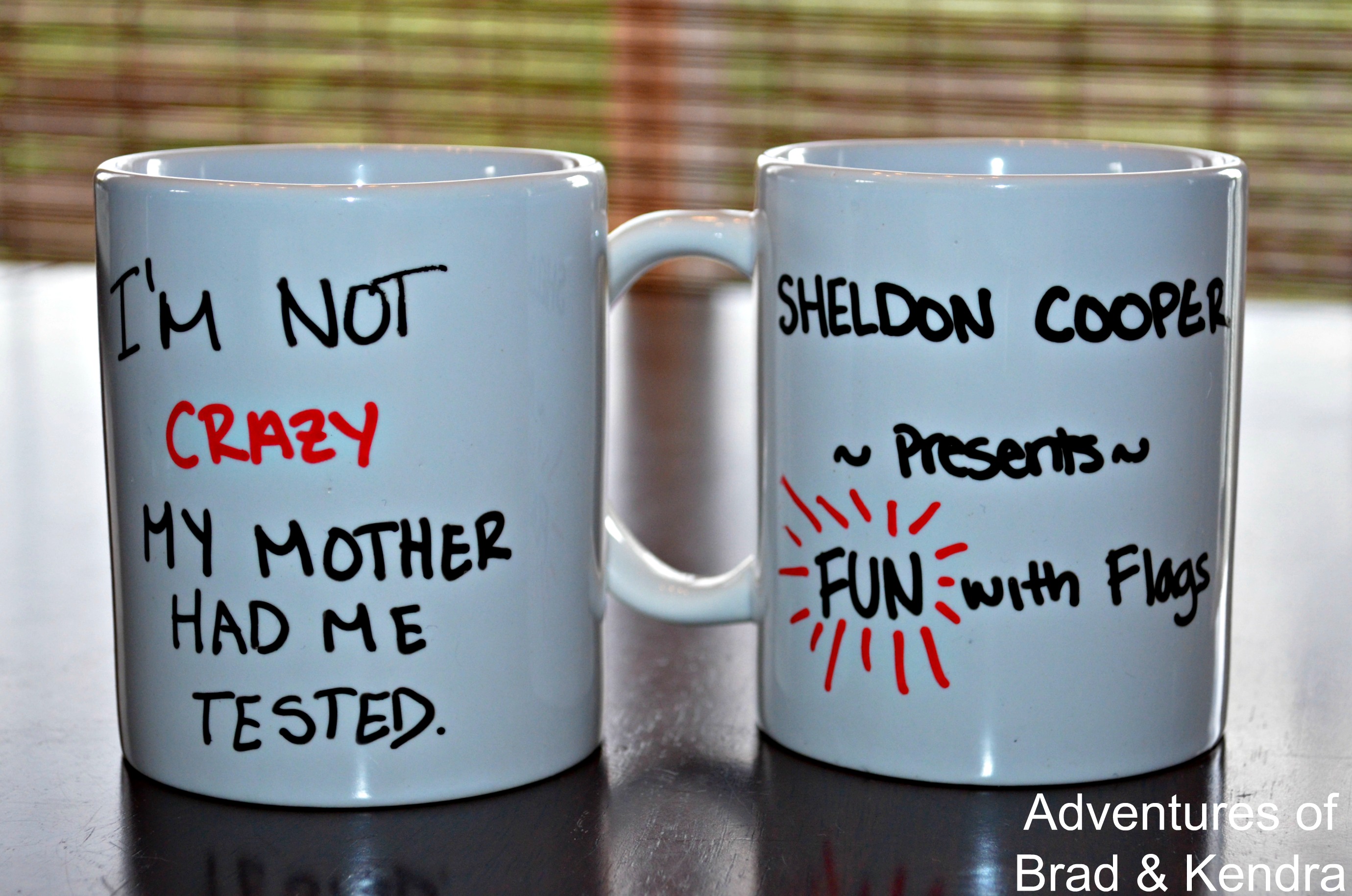 I used a paint pen from the craft store; however, Amazon also carries quite a few options.
Check out the original tutorial here.
Some ideas for your own mugs include:
 Quotes from a favorite TV show or movie
A Saying that the recipient is known for
The recipient's name and words that describe them
A decorated initial
An inside joke between you and the recipient
My art ability is quite limited so I stuck with words but if you are artistic then you definitely would go beyond the ideas I listed above.
To catch up on this series – check out the A DIY Christmas tab at the top!