I am always looking for delicious dinners which are easy to make, and are from ingredients that I generally have in my fridge. This leads to a lot of chicken recipes, because it is so versatile. This Easy Shredded BBQ Chicken Sandwich definitely fits the bill as it took only a few minutes of actual work, and the rest of the work is done by the slow cooker and mixer!
Easy Shredded BBQ Chicken Sandwich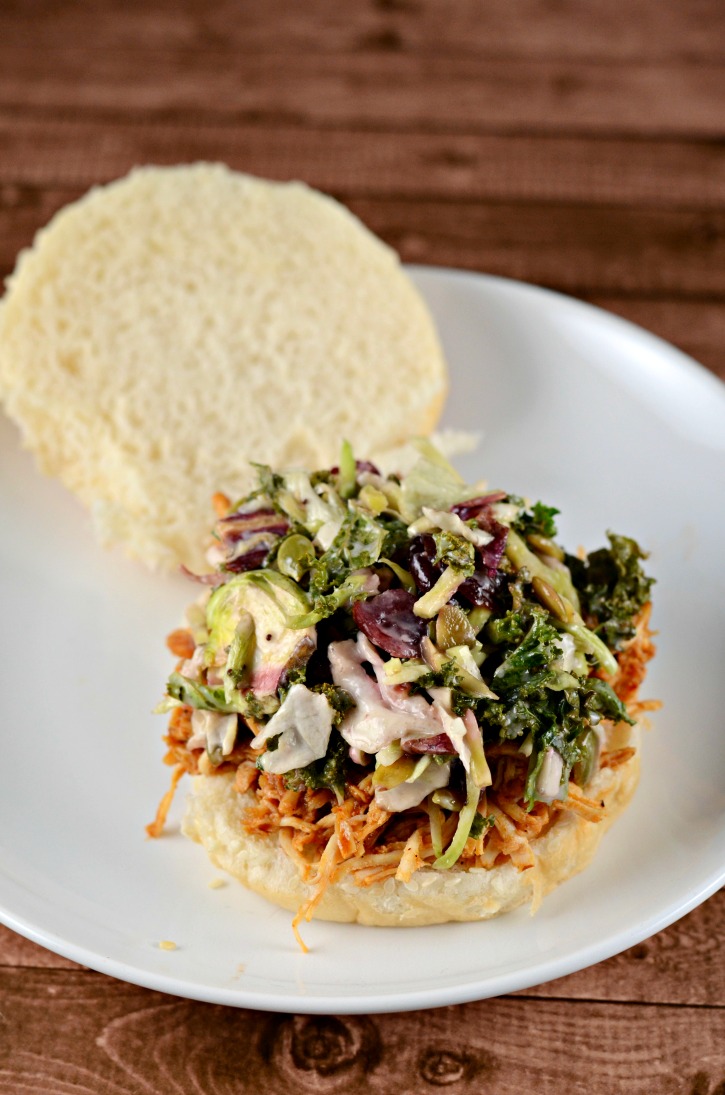 Easy Shredded BBQ Chicken Sandwich
Put your appliances to work with this delicious and easy shredded BBQ Chicken Sandwich.
Instructions
In a slow cooker, place the chicken breasts in a single layer and top with minced garlic and soy sauce
Cook on low for 8 hours, or high for 4
Move the cooked chicken breasts to a mixer, turn on low for about 20 seconds, or until nicely shredded
Mix in BBQ Sauce
Place about ⅓ cup shredded chicken on a bun, top with coleslaw
I had some kale coleslaw mix that I picked up at the store and it was the perfect topping for this easy shredded BBQ chicken sandwich. It added a nice crunch, and some yummy vegetables to the meal. Any coleslaw mix will work for this recipe.
Foster Farms Simply Raised fresh chicken is perfect for this recipe. Their chicken is grown right here in the Pacific Northwest and their chicken is American Humane Certified. Foster Farms is also working to redefine The New Comfort Food to include locally sourced and healthy ingredients. This recipe fits great into The New Comfort Food theme – it is warm and comforting, while still being easy to make and containing just a few ingredients and limited time required to prepare.
Brad approves of this sandwich as well, and agreed that it was a dish that could be served again in the future. It is something that I could start in the slow cooker before I leave for work then shred and assemble when I get home.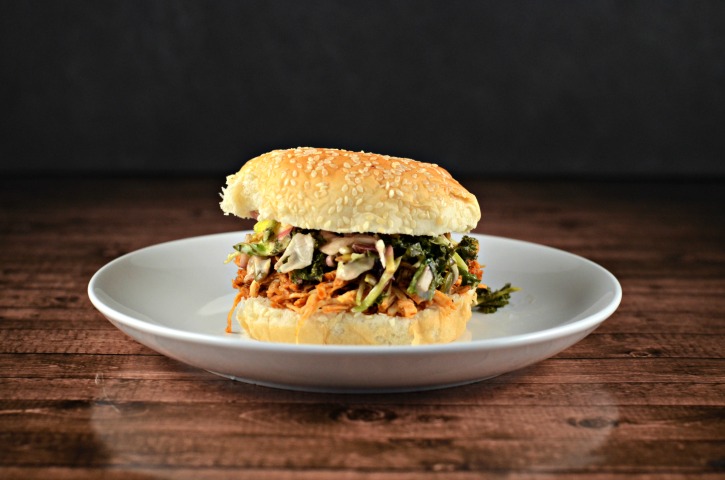 What would you make for The New Comfort Food?