I was provided with a Toyota Avalon and Tickets to Blue Man Group to facilitate this post. All opinions are my own.
Orlando, and the surrounding areas have quite a few fun attractions. Whenever I told somebody we were going to Orlando for vacation, they generally asked one of two questions: "Are You Going To Disney?" or "Are You Going to Wizarding World Of Harry Potter?". While the answer to one of these questions was "yes", it wasn't the main reason we were heading across the country.
Brad and I travel to Orlando pretty often, this is generally because it is somewhere we can get some heat and sunshine during the middle of winter while still using our Delta Companion Ticket. Over the years, we have visited the main theme parks of Orlando, but we have also discovered other fun things to do in the area. In fact, we have even visited a couple times where we didn't go to ANY of the major theme parks.
Not all of the activities below are in Orlando proper, but they are all within a couple hours driving distance of the city. I have done all of these activities and recommend them if you are looking for something to do.
Fun Things To Do In Orlando (Besides The Theme Parks)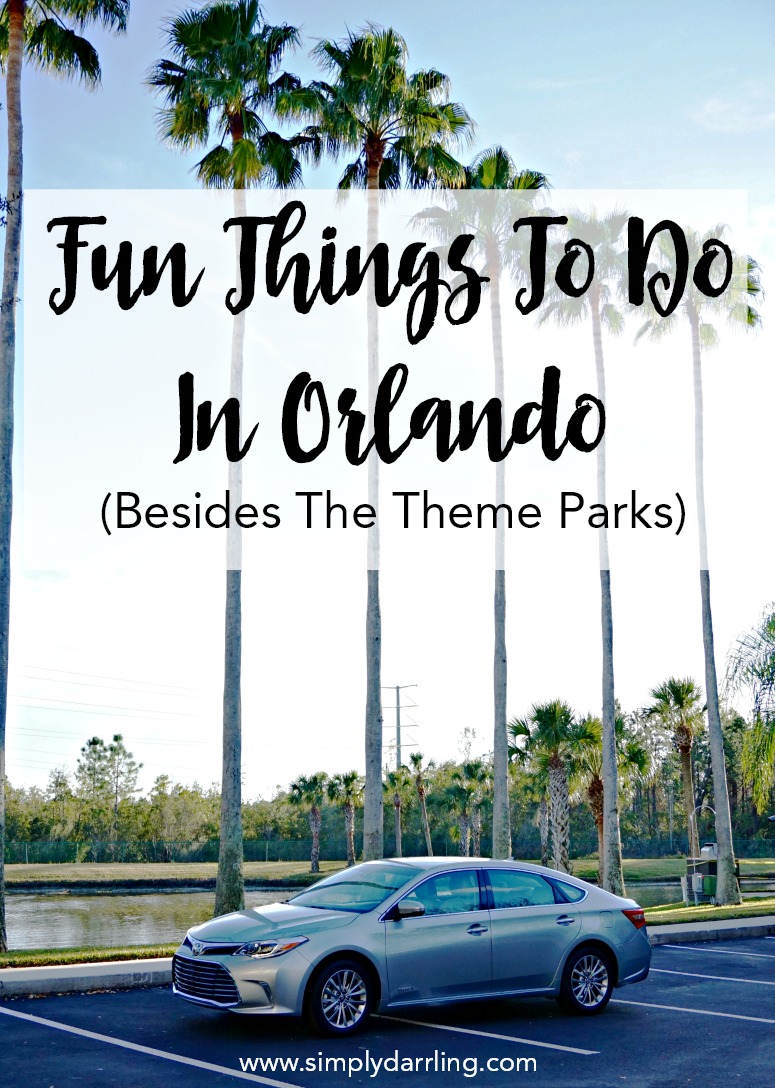 Throughout our week, Brad and I enjoyed driving around in the Toyota Avalon. This car was great for our adventures; even with a few longer drives, and plenty of driving around town, we didn't even go through an entire tank of gas!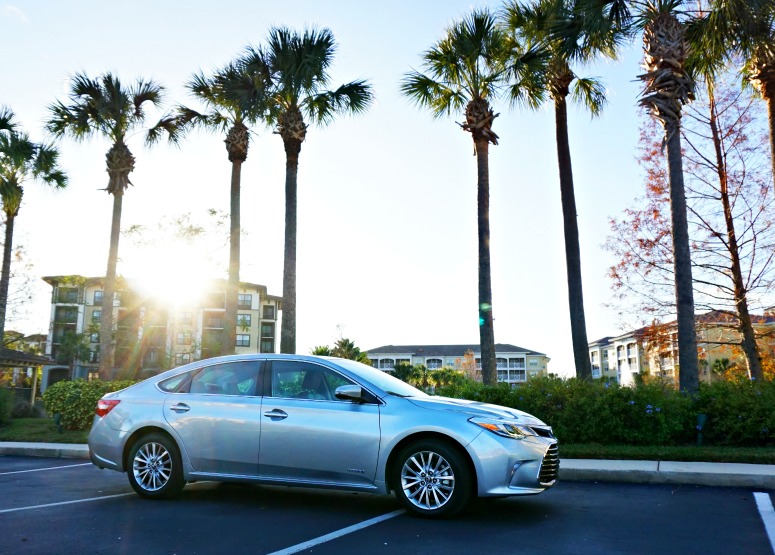 One of the first things I noticed when we got into the car was that it had many luxurious touches. The seats had both heated and cooled settings (we definitely used both throughout the trip, sometimes even on the same drive). Setting the seat temperature was done through an elegant knob which pressed into the center console to be out of the way when not being adjusted. These settings added to the comfort of the soft leather seats featured in the Avalon. For passengers in the back, they also have the option to add heat to their seats.
The front seats of the Toyota Avalon also offered some ambient lighting which was a pleasant surprise. No need to search for the door handles or cup holders in the dark because they offered a soft glow.
I really like how cars are adding Qi charging into their center consoles. It is so easy to simply toss our phones down there when we get in and not think about making sure we have the right car charger with us. Not all phones have Qi yet, so there are also USB and DC plugs available for standard chargers. The rear seats also had their own DC charger so multiple people can charge in the car at once.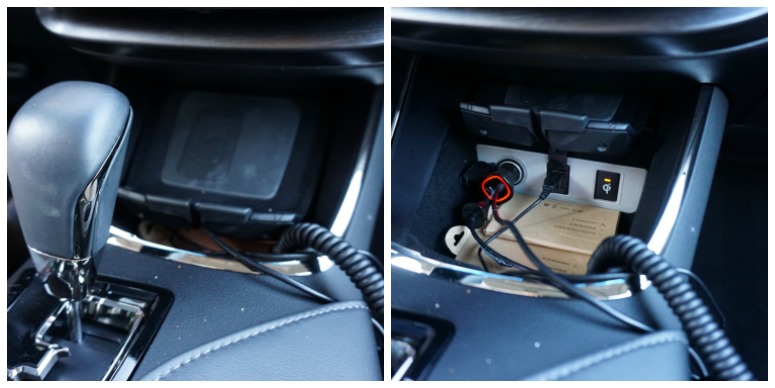 The center console of the Toyota Avalon featured a nice large screen and climate control settings. I really like the split home screen that Toyota has because I can have both navigation and music information displayed on the screen at the same time.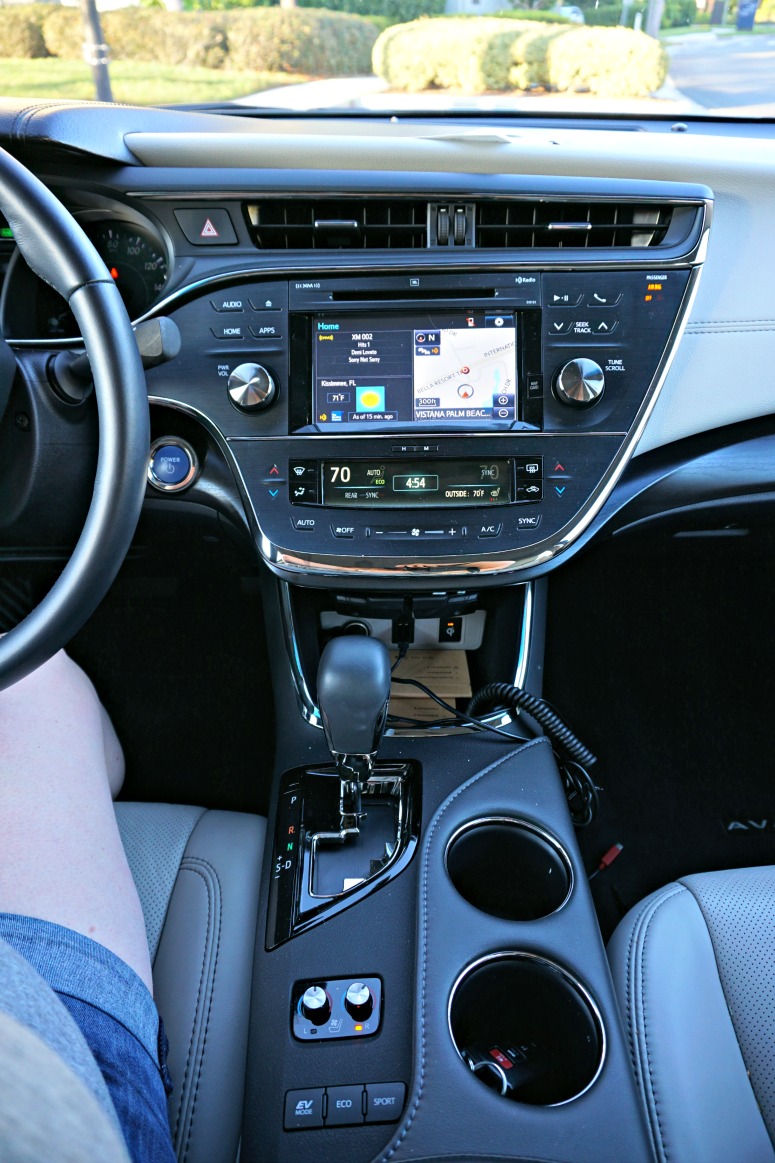 I am not one to travel light, and the Toyota Avalon had plenty of space for all of the items that I brought along to Florida. We had a great time on our trip, and the Toyota Avalon was great for getting us around town.