When Brad and I were first married, there was a restaurant near our apartment that had a delicious Strawberry Lemon Drop on the menu. This was one of the first cocktails that I really enjoyed and wanted to learn how to make it myself.
So I start researching cocktail creation and discover the world of flavored vodkas. For quite a while, Brad and I would enjoy a homemade strawberry lemon drop on the weekends.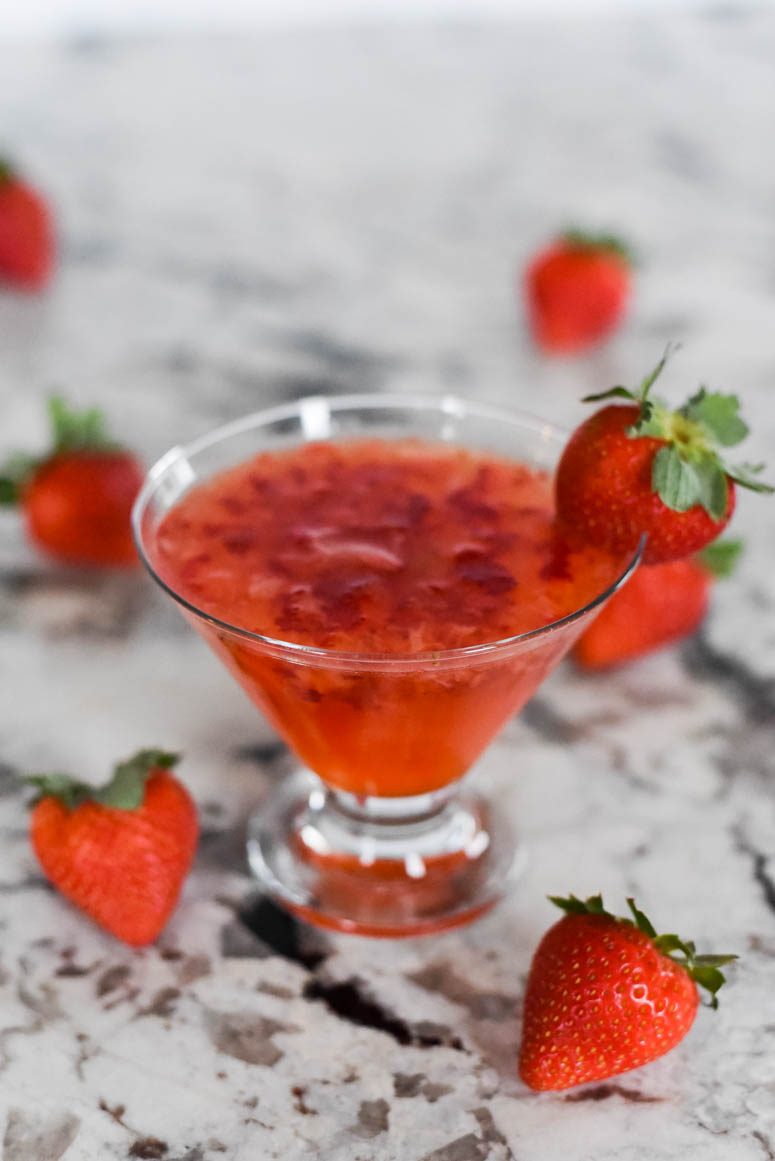 After living in our apartment for a couple years, we moved into our current house and didn't visit this restaurant as often. We went back a few months after we moved and I was disappointed to see that their Strawberry Lemon Drop was no longer on the menu. I found a new "go-to" drink for when we occasionally visit (fortunately, my favorite appetizer remains on the menu, even 12 years later).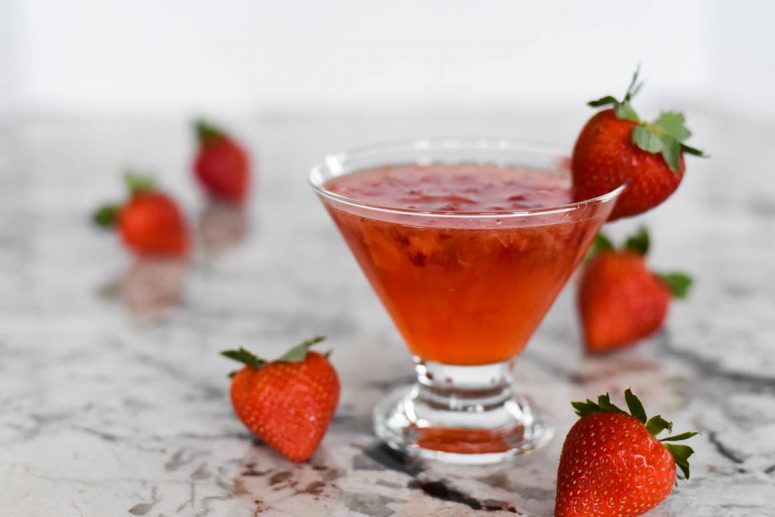 This strawberry lemon drop can be made with either frozen (defrosted) strawberries or fresh strawberries. If you are using frozen strawberries, either use unsweetened berries, or skip the simple syrup if the berries have added sugar. When I've used frozen strawberries in the past, I also skip the garnish (since a defrosted strawberry doesn't have the same appeal).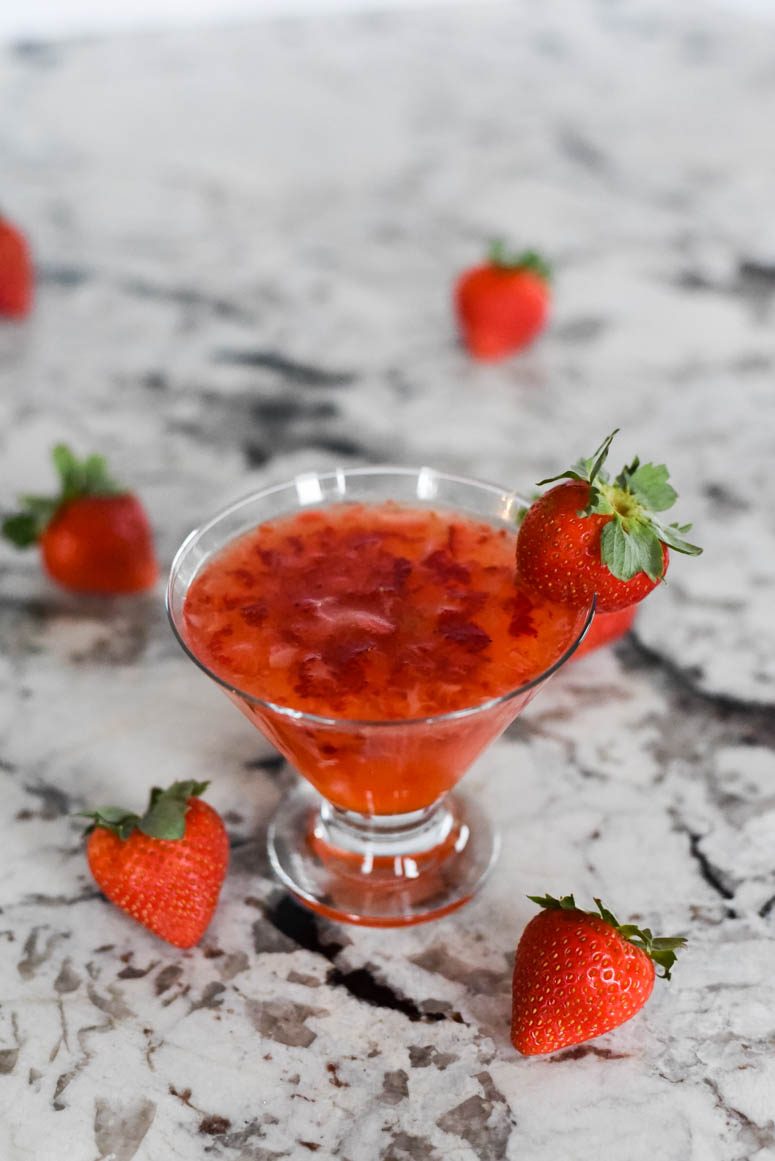 One of the keys to a good strawberry lemon drop is a quality sweet & sour mix. A few years ago, I shared my homemade sweet & sour cocktail mix that is the perfect base for this cocktail. When I was first making this cocktail, I would use store bought sweet & sour mix. While it was tasty, it is so much better with the homemade mix.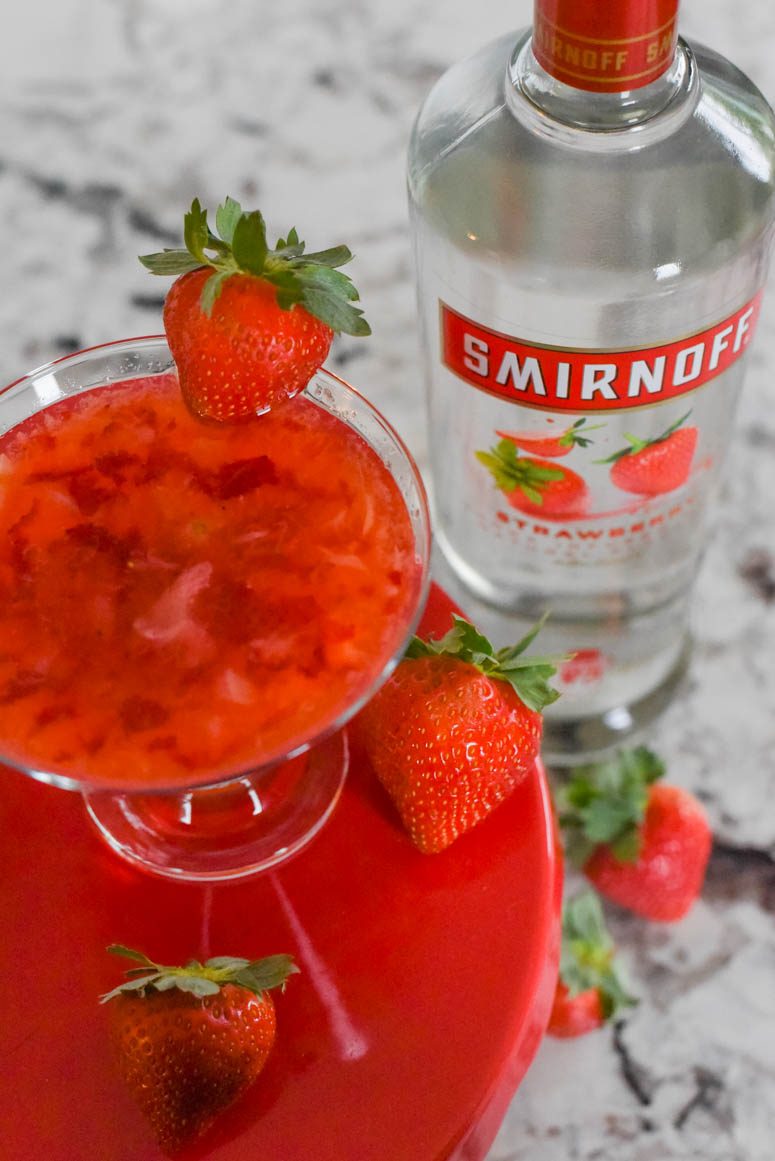 Strawberry Lemon Drop
A delicious cocktail that can be enjoyed year round! Add a fun twist to the classic cocktail.
Ingredients
3 Strawberries + 1 for Garnish
Splash Simple Syrup
2 ounces Strawberry Vodka
½ ounce fresh lemon juice
1 ounce Sweet & Sour Mix
Instructions
Muddle the strawberries and simple syrup in a cocktail shaker
Add in the lemon juice, vodka, and sweet & sour mix
Shake Shake Shake
Add another splash of simple syrup if too sour for your taste
Garnish with another Strawberry
I'm thinking that it might be time to revive this cocktail into my rotation because it truly one of my favorites. What are your favorite cocktails from years ago that need to be revived?