New York City. The city that never sleeps, and the vacation filled with thousands of memories. I have experienced many different seasons throughout my travels to New York City and love planning outfits for my days exploring the city. Summer is especially fun in the city as the days are long, and the hustle of the city seems extra special with everybody heading outdoors for fun activities. Packing for a day in the city doesn't have to be intimidating, check out this fun and comfortable outfit from my most recent trip.
New York City Travel Outfit – A Summer Day in NYC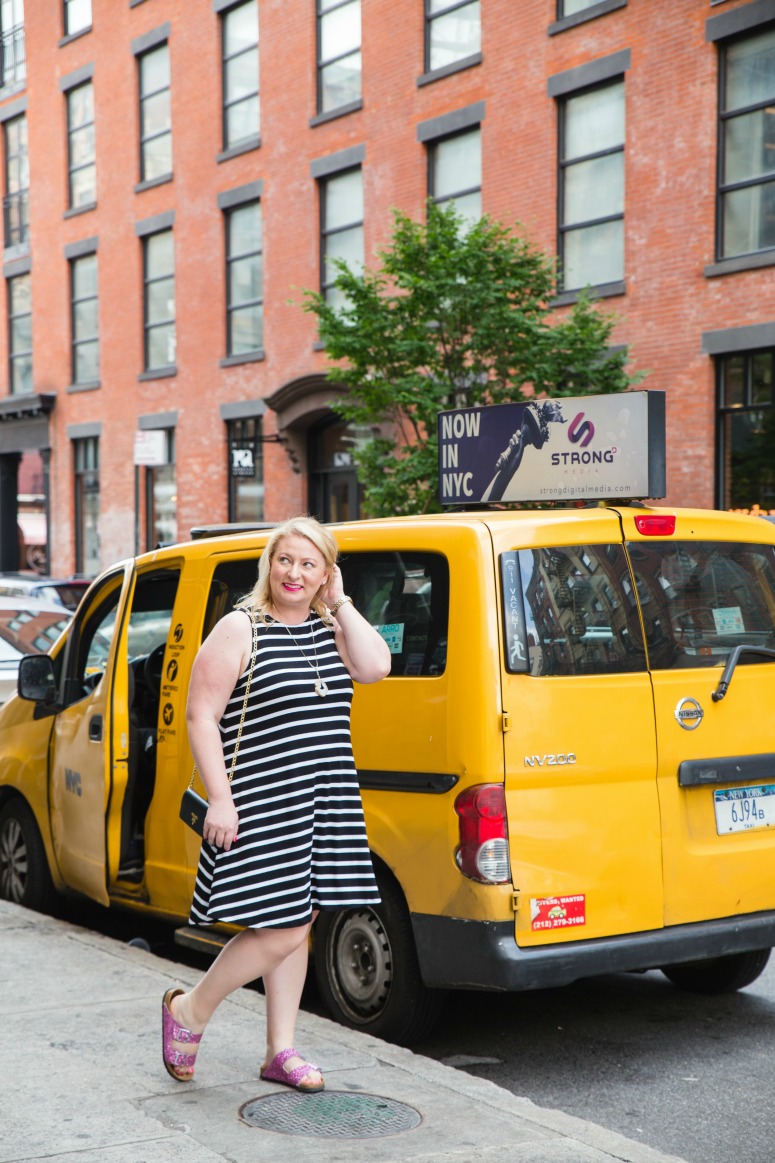 When it comes to walking around New York City, one of the biggest things for me is comfort. First of all, I always walk multiple miles each day so shoes that don't make my feet hurt by lunch are a must. Also, New York City in the summer is hot. And muggy. So a lightweight and cool outfit is 100% necessary.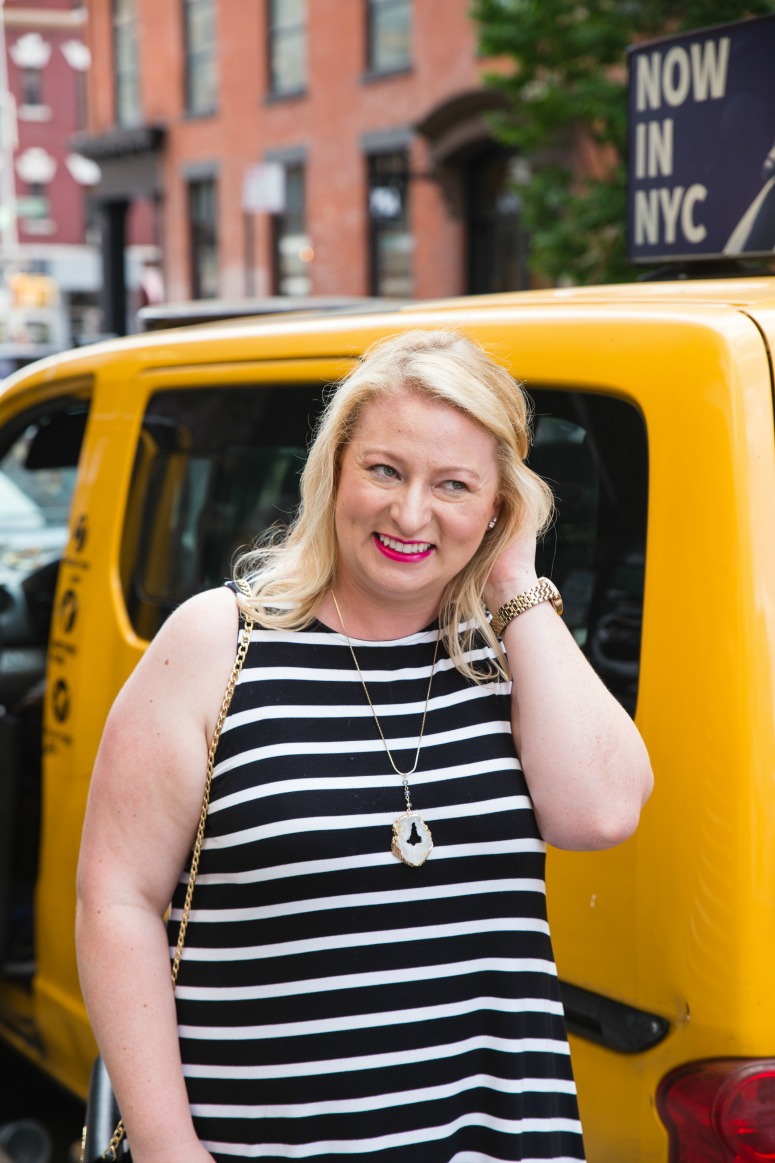 Last year, I was looking for some great dresses to wear with leggings and boots for the colder months. I found some fun jersey knit swing dresses from Old Navy that were super soft. I was excited when I discovered that they had a sleeveless version for summer. This sleeveless swing dress is so comfortable and perfect for the warm days in New York City.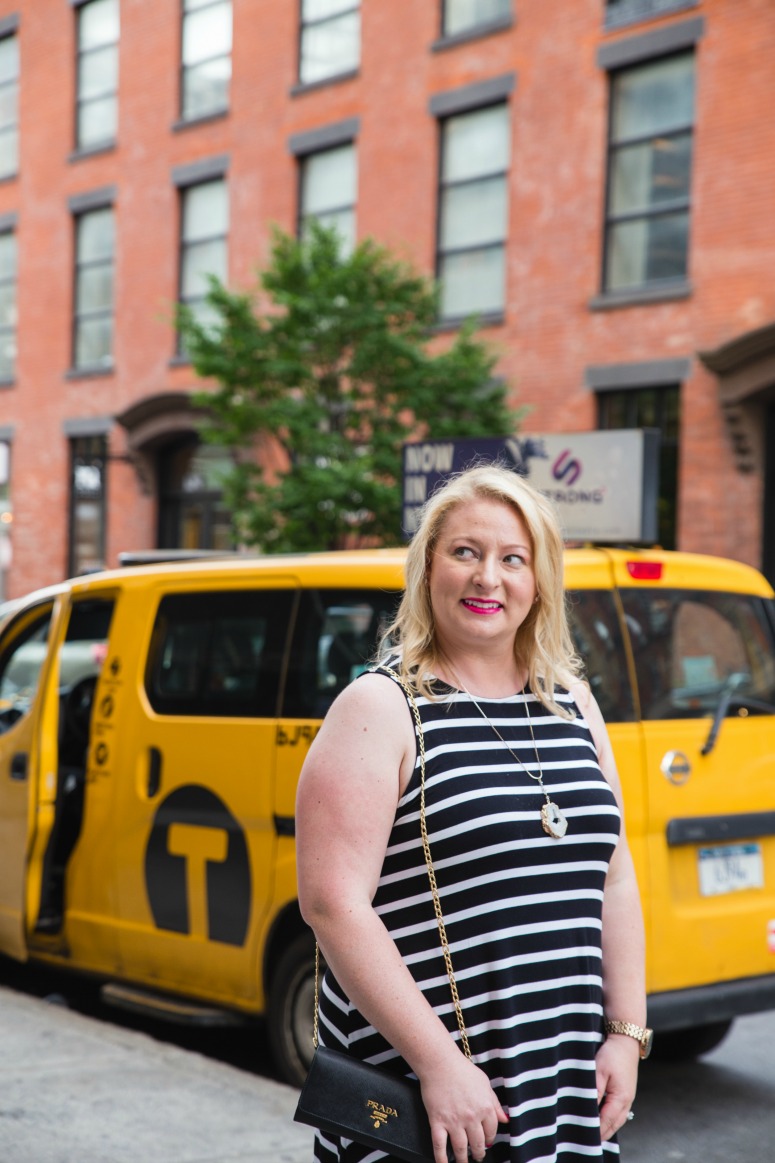 Depending on your plans for the day, a small wallet on a chain might be the perfect solution. It can be large enough to hold your phone, and other necessities, without being bulky to carry around the city. This is especially great if you are heading out for an evening of Broadway shows or to a delicious dinner.
If you've had your eye on a great designer bag, but don't want to pay the full retail price, I highly recommend Fashinphile. They offer pre-owned authentic bags from a variety of designers. Each listing includes details and photographs about the wear on the bag. Many of the bags hardly look used! Plus they offer free shipping, and if you're ready for a change of purse, you can sell your bag back to them at a later date.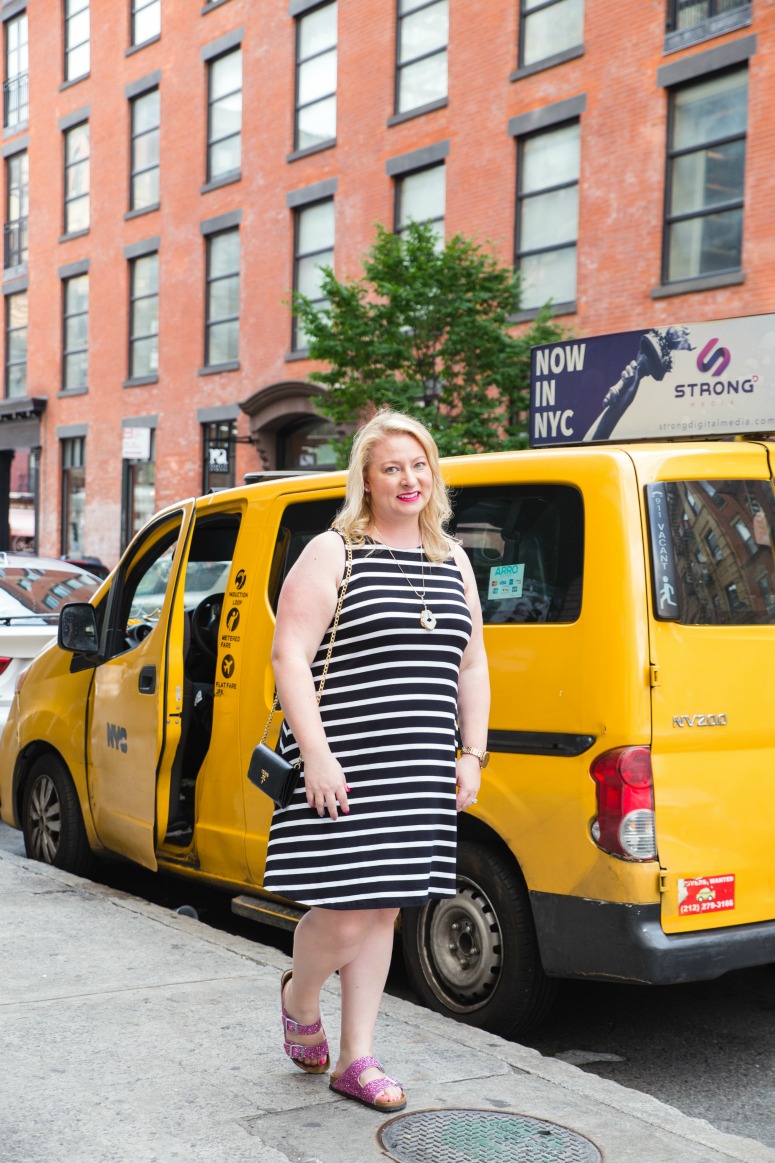 These glitter Birkenstocks from Open Ceremony have become a staple this summer. Once I wore them in (about 2 weeks of occasional use), they are some of the most comfortable shoes I own. I might have a slight obsession with hot pink, so when I saw these go on sale, I knew that they were perfect for me as my go-to summer sandal.
Since I was a kid, I've really liked geodes and love how they have been coming into jewelry pieces recently. I got this necklace at Nordstrom Rack this past winter; however, there are lots of great agate pendants available on Etsy (like this one).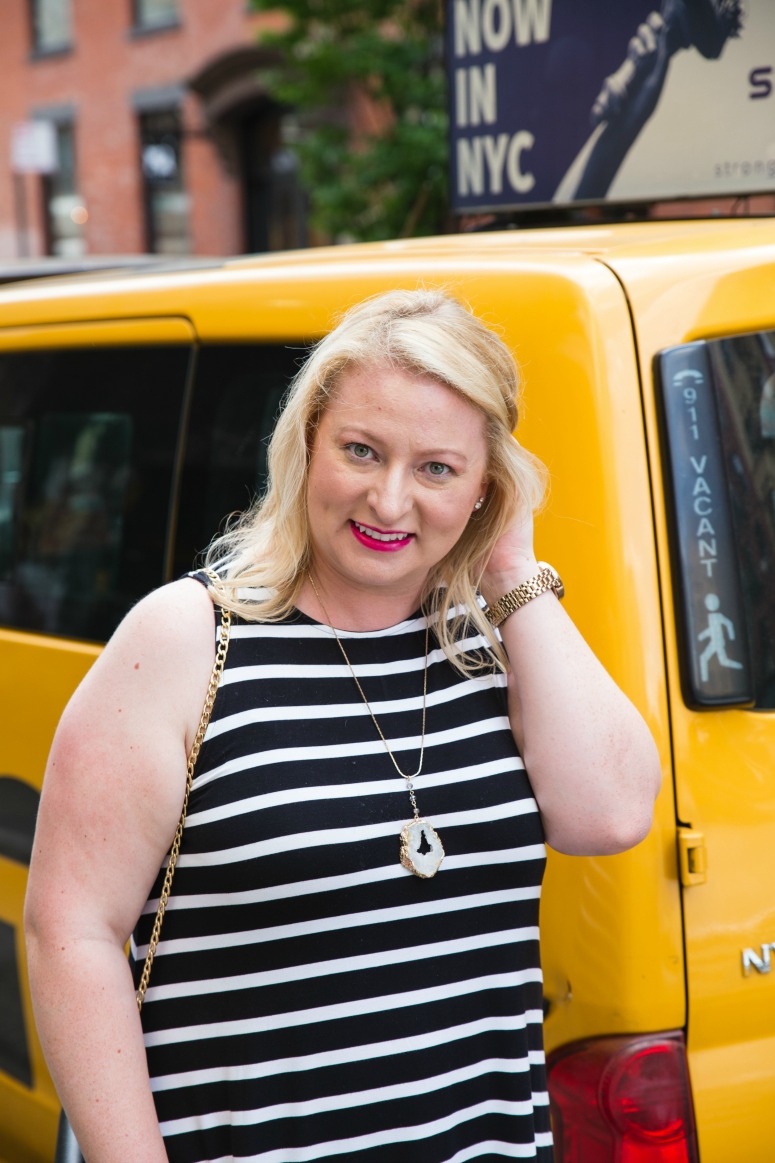 This outfit is perfect for walking around NYC, or a casual weekend outfit around your own town. Once you try on this dress, you'll want to go back for all the colors!