One of our go-to dinners is spaghetti, it is always in the pantry and can be made in just a few minutes when both Brad and I are late getting home from work. Sometimes I try to make spaghetti a little bit more exciting through other pasta shapes, flavorful marinara sauce, and other additions.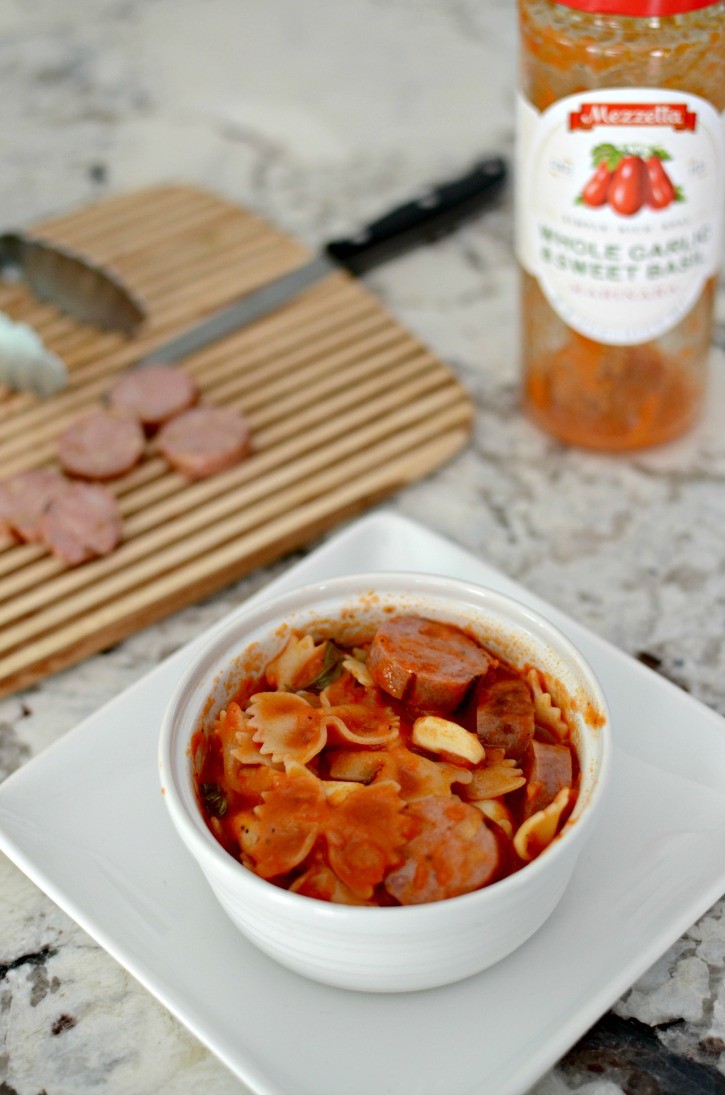 I really like bow tie pasta. It is just such a fun shape! I generally have a couple boxes of it in our pantry at any given time. For this dinner, I used Mezzetta Sweet Basil & Whole Garlic Marinara Sauce; to spruce it up a little more, I added some chicken & apple sausage that Brad grilled (although it would have been simply delicious with just pasta and the sauce).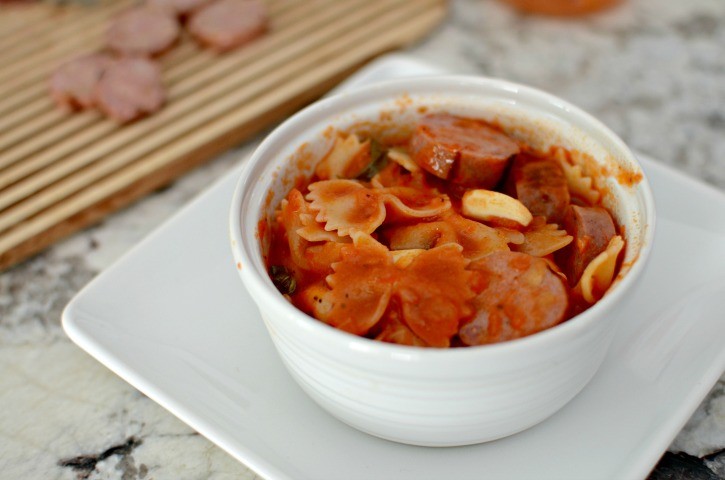 The Chicken & Apple sausage was a great addition and complimented the Sweet Basil & Whole Garlic marinara sauce well. Brad and I really enjoyed this for dinner; along with a fresh fruit salad.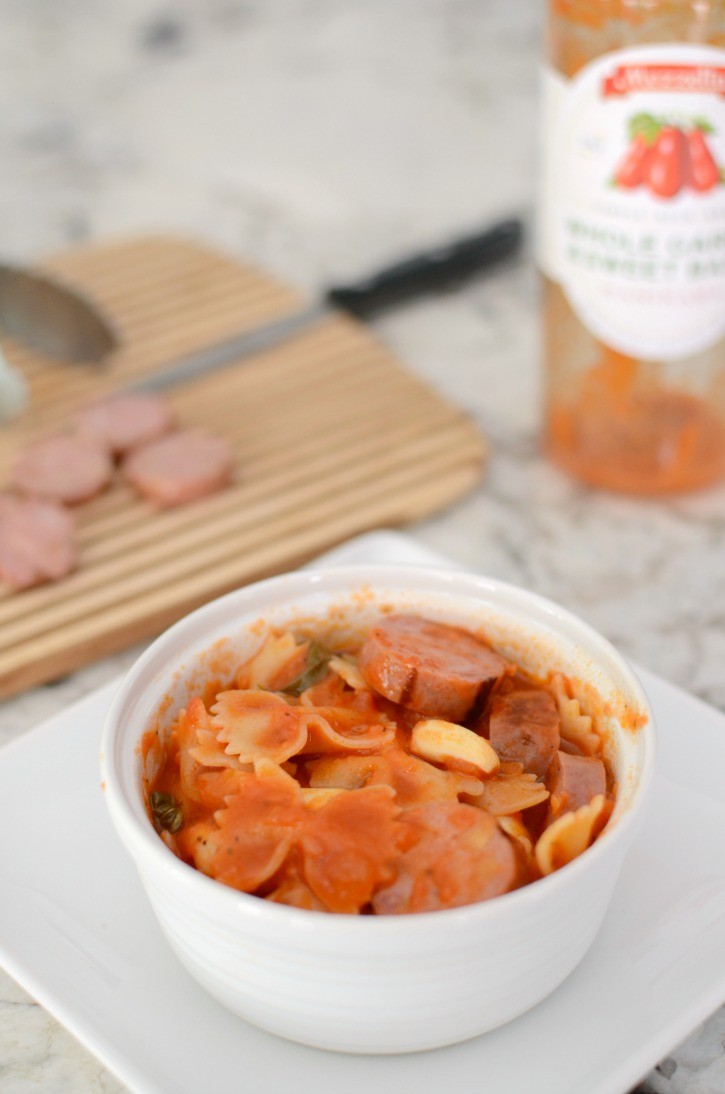 Mezzetta is hosting a pretty awesome giveaway where you could win your own trip to Italy! This prize pack includes an 11 day trip, roundtrip airfare for 2, hotel accommodations, and so much more! It would be so awesome to win this trip! Make sure you enter here; and if you win, remember who sent you (hint, hint, nudge, nudge).
How would you spruce up some classic dinner dishes like spaghetti?