This post is in collaboration with Smirnoff. All opinions are my own. Please Drink Responsibly.
Happy Almost Valentine's Day! I've shared a couple delicious recipes so far this year, and have a third for you today – make sure to check out my Caramel Creme Brulee Martini and Cherry Lime Moscow Mule. This delicious cocktail features Smirnoff Raspberry vodka and is absolutely wonderful for celebrating Valentine's Day.
Raspberry Passion Fruit Kiss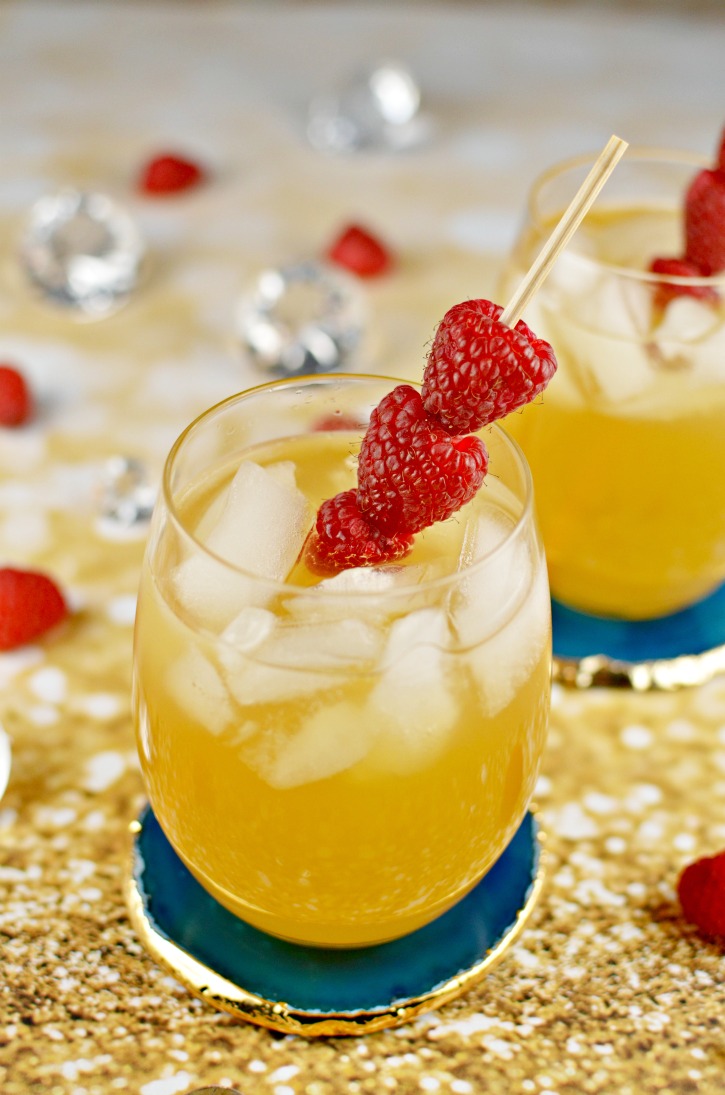 Raspberry Passion Fruit Kiss - A Cocktail Recipe
This Raspberry Passion Fruit Kiss Cocktail is so delicious and a perfect beverage to enjoy while celebrating Valentine's Day.
Ingredients
3 ounces Smirnoff Raspberry Vodka
1 ounce Limoncello
6 ounces Passion Fruit Juice
Fresh Raspberries for garnish
Instructions
In a cocktail shaker, mix ice, Smirnoff Raspberry Vodka, Limoncello, and Passion Fruit Juice
Shake, Shake, Shake
Strain into a glass over ice
Garnish with fresh raspberries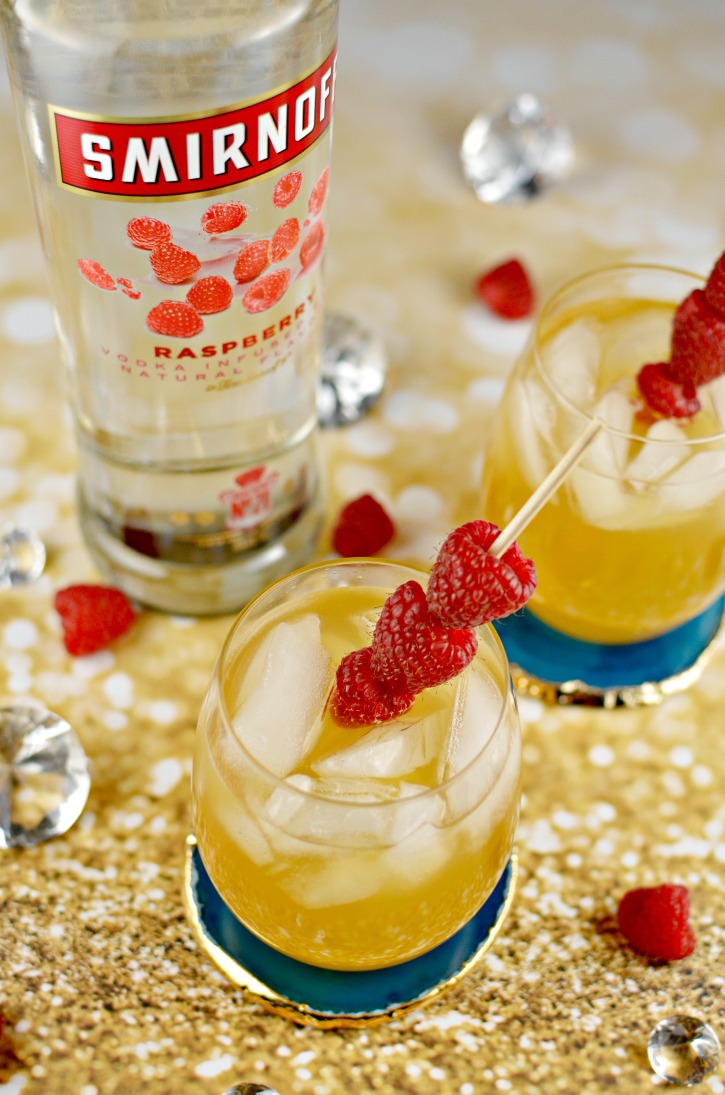 I used Smirnoff Raspberry for the raspberry flavor and I love how it tastes with the passion fruit juice and limoncello. This cocktail has some sweetness to it, but it isn't overpowering, and the limoncello adds a bit of tartness. If you wanted to add some bubbly to it, you could easily add a splash of lemon-lime pop or prosecco for a little bit of fizz.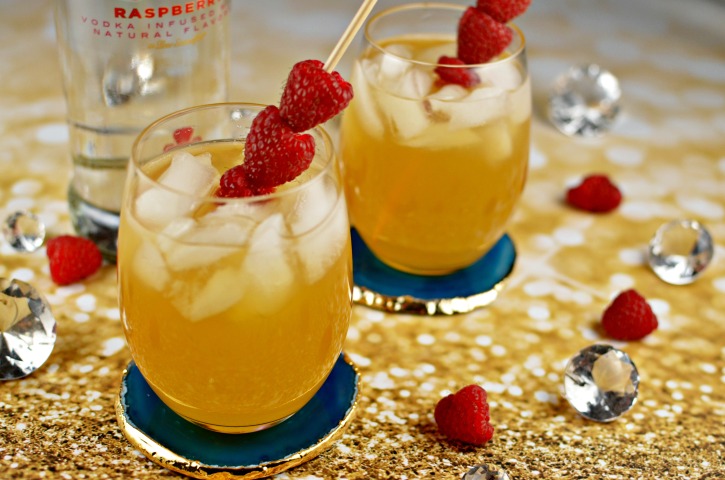 Generally Brad and I have a pretty low key Valentine's Day. It has never really been something that we celebrate (I still remember one year in college we spent it at a UW basketball game). I'm thinking that this year will simply be a dinner at home and we'll enjoy one of these cocktails.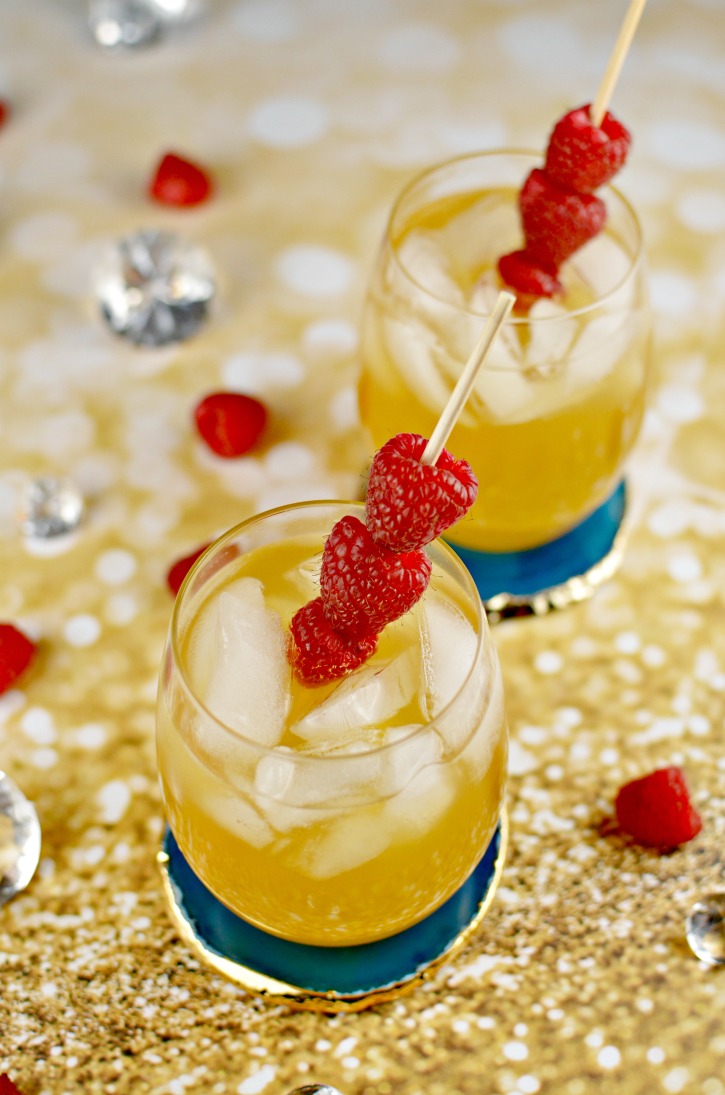 No matter if your Valentine's Day plans are simply a dinner at home or elaborate dinners out, this cocktail is a great way to end the night! What are your plans this year for Valentine's Day?