I am so excited that our Seattle Seahawks are doing awesome again this year. We will be watching the NFC Championship game with some friends this weekend and I decided to come up with a fun drink for the adults to enjoy. My super awesome drink is this dual layered shot that shows off the fun blue and green team colors.
Seahawks Layered Shot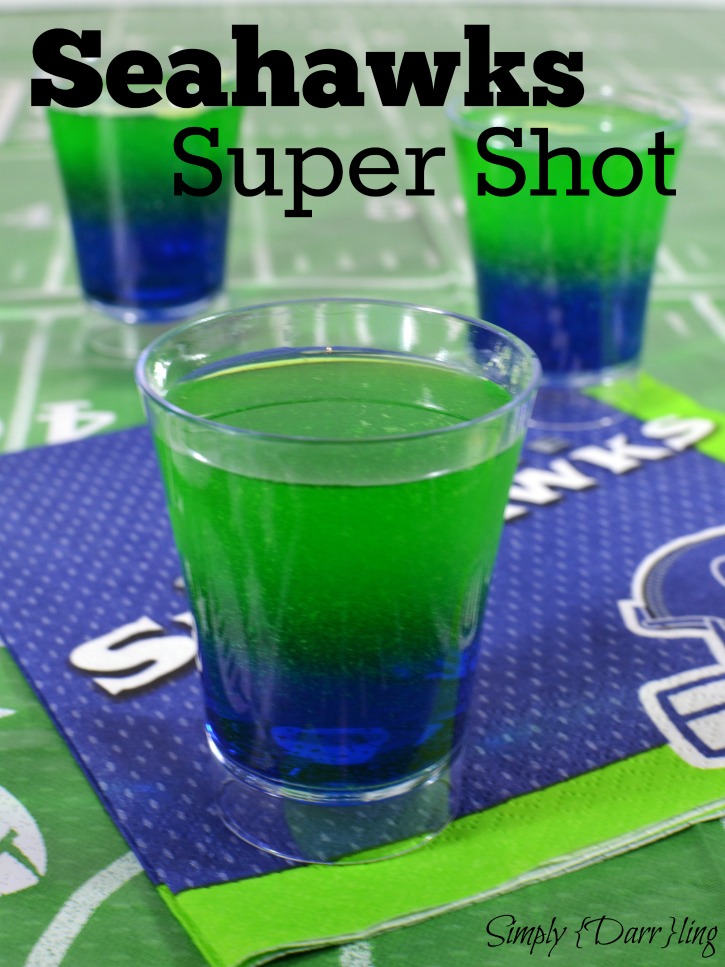 The reason that layered shots work is because of the differences in density. The more sugar a liquid has, the heavier it is so by carefully adding a lighter liquid onto a heavier one you can layer them. For my two liquids, I decided to use Blue Curacao and Green Vodka.
To turn vodka green I used skittles (which is also pretty fitting for a Seahawks drink). I had Brad pick out all of the green skittles from a large bag and then put them in a mason jar with vodka. This is not an exact science so I used as much was left in the bottle. You only want to soak the skittles long enough to get the green into the vodka. It actually went a lot faster than I thought and an hour or so later Brad let me know that my vodka was already green. I filtered the vodka through some cheesecloth to try and keep candy pieces out of the vodka.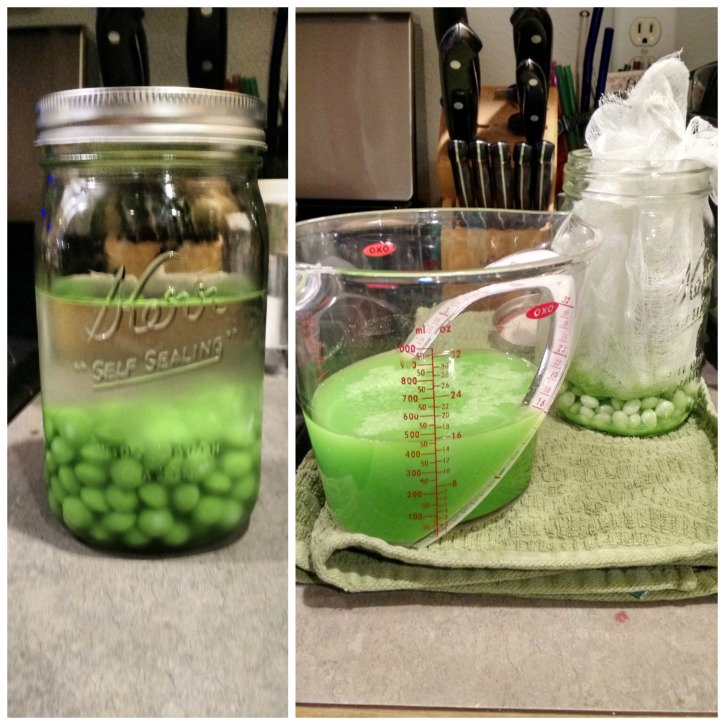 If the vodka doesn't sit nicely on top of the Blue Curacao, add more vodka to the mixture in order to lower the sugar content.
To create the drink. First pour the Blue Curacao into a 2 oz shot glass. Hold a spoon over the shot glass with the back end facing up. Slowly pour the green vodka onto the back of the spoon so that it drips down onto the Blue Curacao. There are lots of videos on youtube showing how to do this.
These shots turned out so fun. The colors were perfect, I especially love the lime green of the vodka. I did have a bit of cloudiness that floated to the top of the vodka, this is from the Skittles and can easily be suctioned off if it bothers you.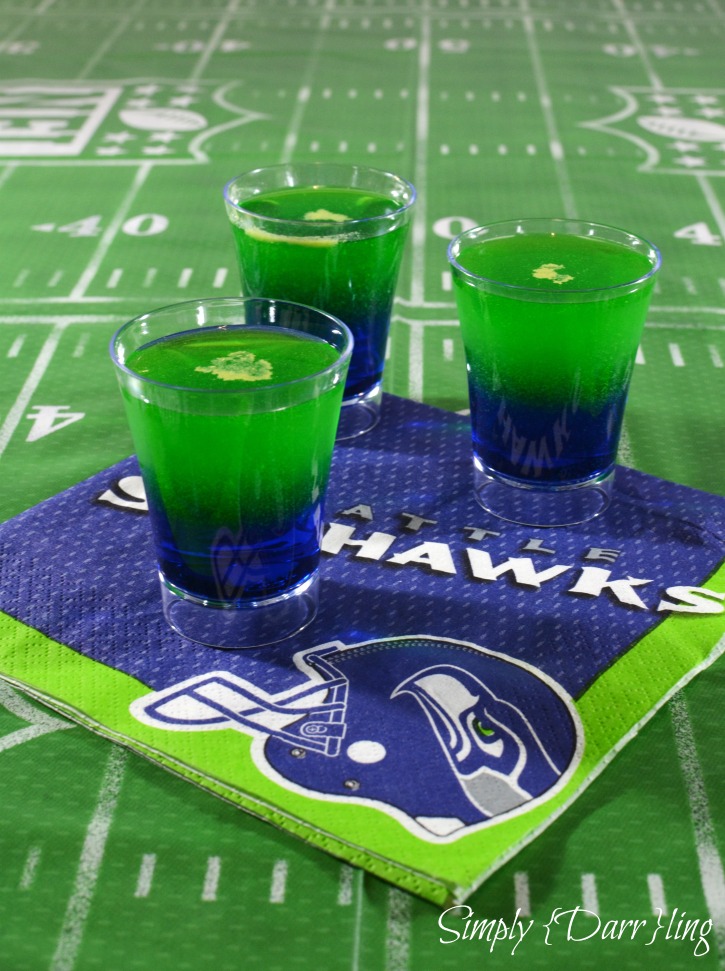 I can't wait to enjoy them with some friends this weekend (and hopefully again in a couple weeks!) Do you have any special food that you are making for these final football games?