I love white wine. It has a light, crisp flavor and can be enjoyed throughout the year from summer picnics to winter dinner parties. I was recently given the opportunity to try some wines from CK Mondavi and turned one of them into a delicious winter sangria.
Winter White Wine Sangria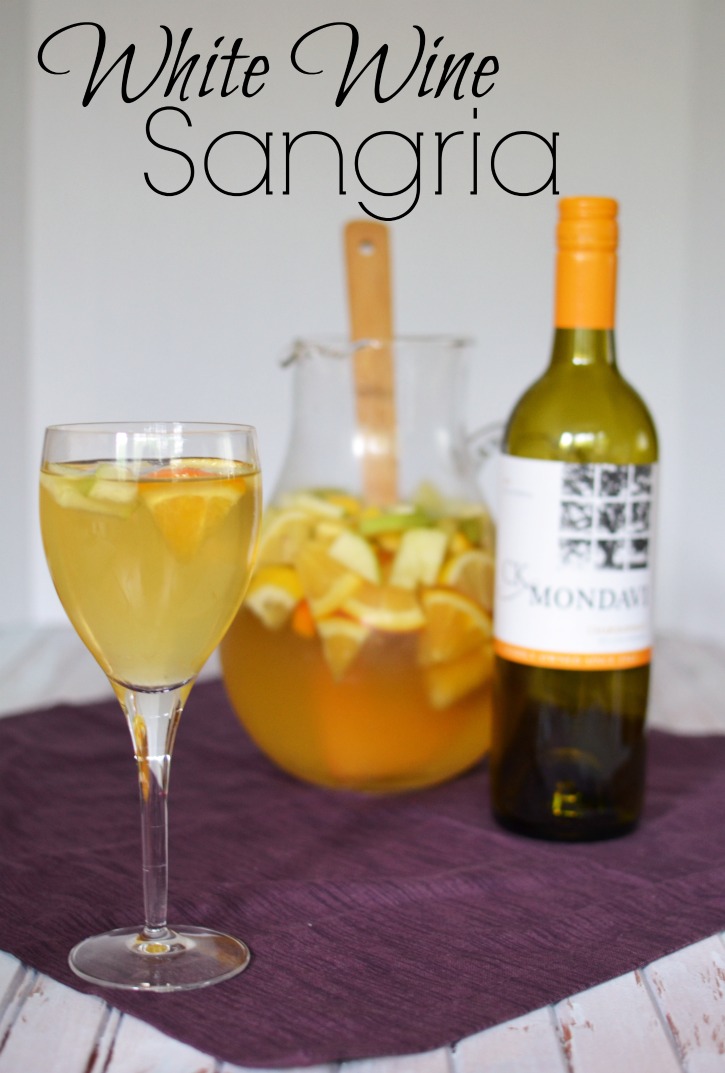 Winter White Wine Sangria
Sangria is a wonderful party drink. Enjoy this sangria featuring great winter fruits.
Ingredients
1 bottle of your favorite white wine - I used the CK Mondavi Chardonnay
1 orange - cut into small small pieces
1 granny smith apple - cut into small pieces
1 lemon - cut into small pieces
White Grape Juice (amount will vary based on preference)
Tonic Water (amount will vary based on preference)
Instructions
Pour the bottle of white wine into a large pitcher
Slice up the orange, apple and lemon. Add them to the wine.
Pour in some white grape juice. I poured until the pitcher was about 75% full (used about half of a container)
Top with tonic water (I used about 6 ounces)
Stir and refrigerate for at least 4 hours
Sangria is a perfect drink to make for parties because it is made in large batches at a time.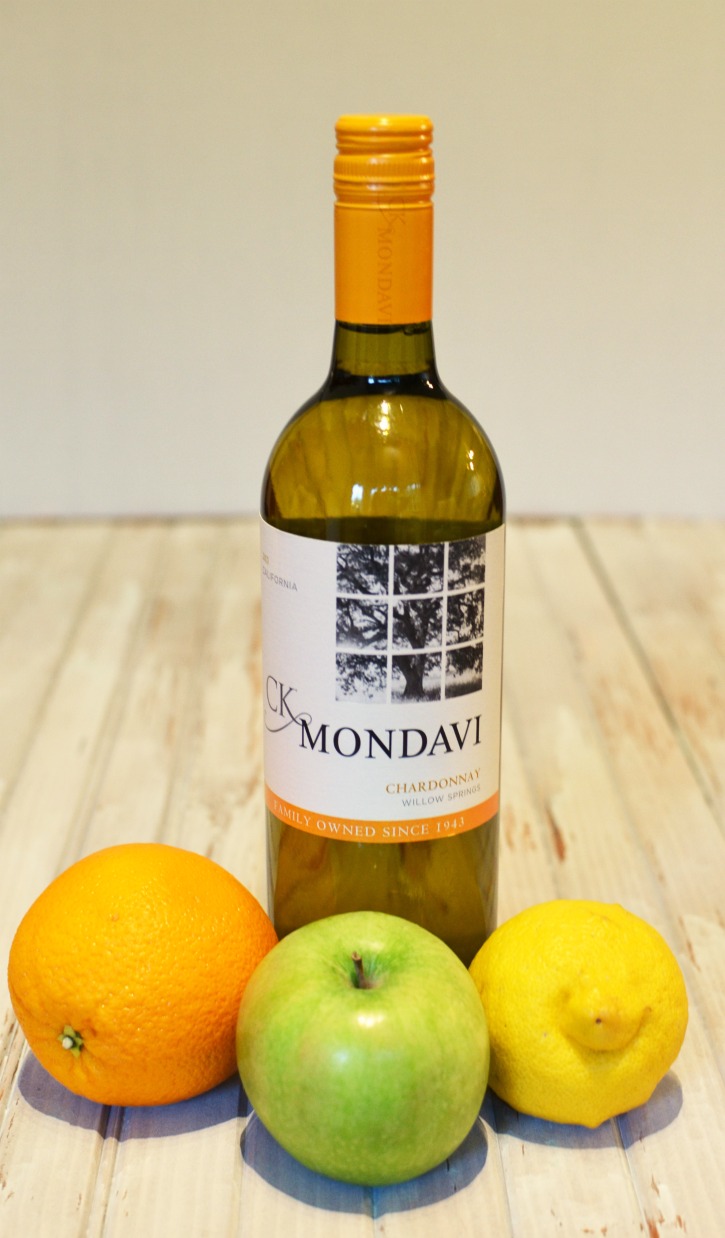 CK Mondavi Wines
The wines from CK Mondavi are great for parties or just enjoying a glass at the end of the day. At $6.99 a bottle they are affordable for any occasion. CK Mondavi was established in 1943 and is a family winery (currently on its 4th generation!).
A bit about each of the wines I received:
Chardonnay: Medium-bodied with a hint of oak. Aromas include lemon, citrus, apple and pear (which is one reason that this was PERFECT for the sangria). Varietals include 98% Chardonnay and 2% other.
Cabernet Sauvignon: Deep red color with a rich flavor including cheery, blackberry and a hint of oak. Varietals include 76% Cabernet Sauvignon, 9% Merlot, 3% Petite Sirah, 3% Petite Verdor, 2% Zinfandel, 7% other
Merlot: Medium-bodied with a hint of oak and flavors including cherries and plums. Varietals include: 80% Merlot, 4% Syrah, 4% Petite Verdor, 4% Petite Sirah, 8% Other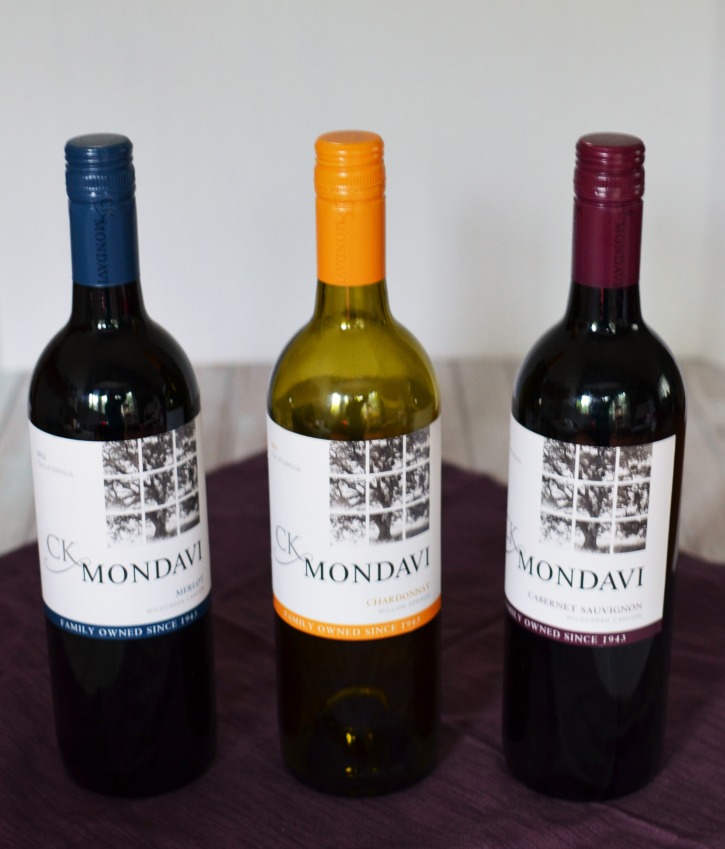 I could definitely see myself making this sangria again and purchasing CK Mondavi wines. I'm going to be on the lookout for the Sauvignon Blanc since that is my favorite variety. Brad and I enjoyed the Cabernet Sauvignon with dinner. It definitely had a rich flavor and was on the sweeter side of red wines. I look forward to trying out the Merlot!
Make sure to check out CK Mondavi (here is a list of all their wine varieties). Also make sure to check them out on Facebook.
What is your favorite wine variety?
Thanks to CK Mondavi for providing wines for this post. All opinions are my own.