I've teamed up with Smirnoff Ice to bring you today's cocktail. All thoughts are my own. Please enjoy responsibly. 
Here in Seattle we love our football and it is always fun to create recipes around our favorite team. I was tasked with creating the perfect FANtail featuring Smirnoff Ice and I absolutely love the recipe that I came up with. This turned out amazing and it is definitely something that I will be making again for upcoming games.
Seattle Storm Cocktail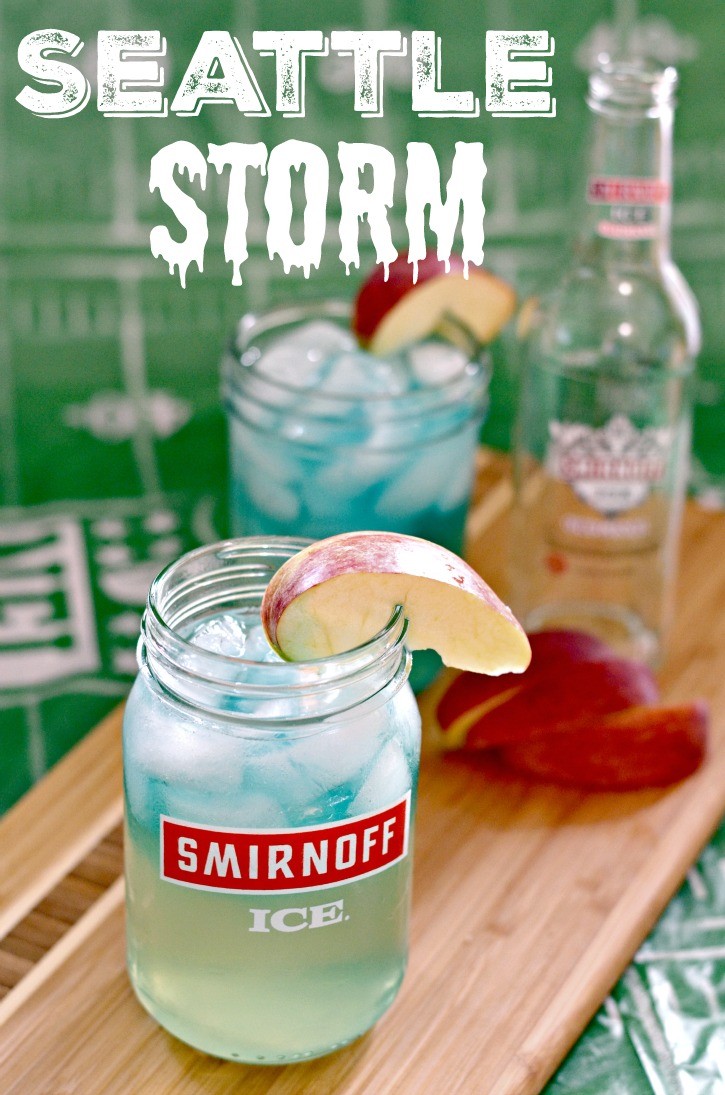 Seattle Storm Cocktail
The Seattle Storm is a delicious Smirnoff Ice FANtail
Ingredients
1 bottle Smirnoff Ice
1 can Apple Izze
2 ounces Blue Curacao
Apple Slices for Garnish
Instructions
Fill two masons jar with ice
Mix together ½ a bottle of Smirnoff Ice and ½ a can of Apple Izze in each jar
Float 1 ounce of Blue Curacao on each jar
Garnish with an apple slice
In addition to having some great Seattle colors with blue and green the Apple Izze is a perfect flavor for Washington State. Apples are currently in season and they are everywhere!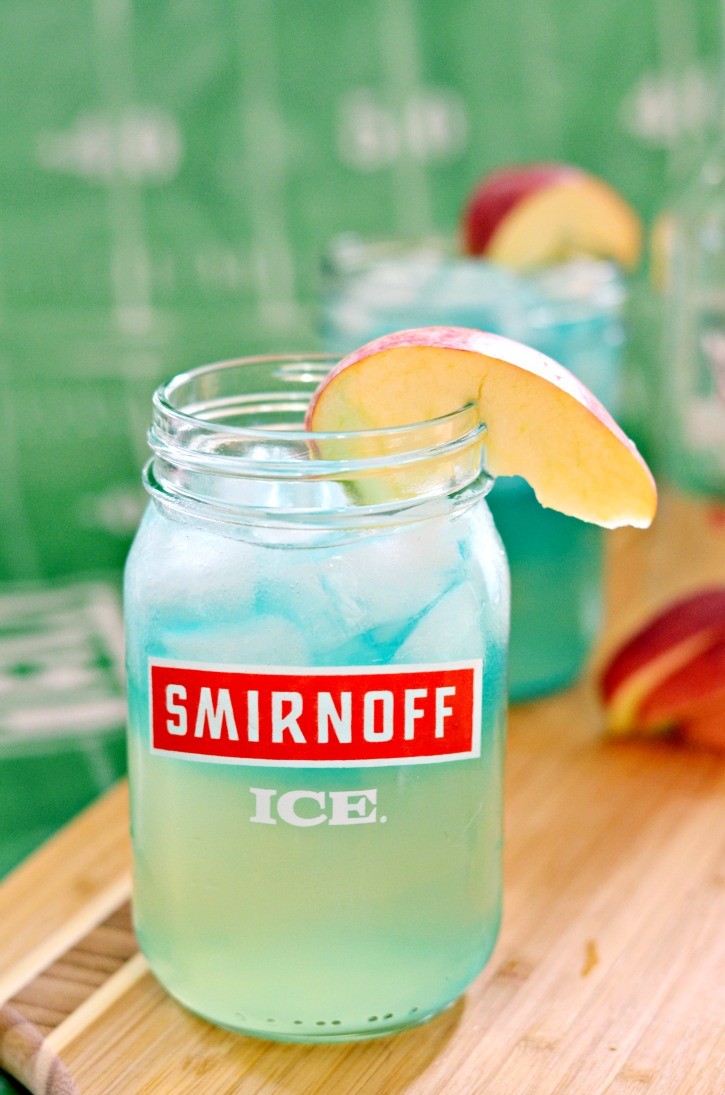 This drink could easily be made in large batches for tail-gateing  – mix together the Smirnoff Ice and Apple Izze beforehand then add the blue curacao when you hand out each individual glass.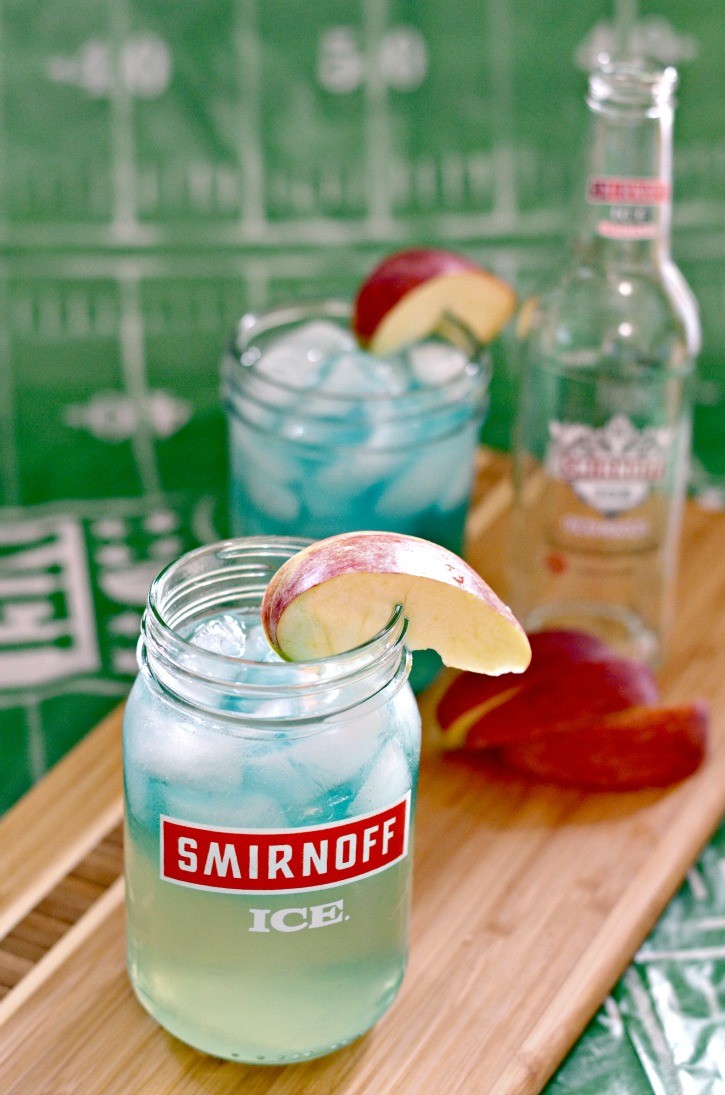 This drink would be wonderful paired with classic football party foods – chips, dip, hot dogs, and more! I'm already thinking that the next time we have a get together for some football that I will be making a big batch of this Seattle Storm FANtail!
Want another football inspired shot? Check out my Seahawks Super Shot!