Normally when I create summer cocktails I use either a rum or vodka. I wanted to try something a little out of my comfort zone and try Whiskey. These recipes use two different flavors of Piehole Whiskey – Apple and Cherry.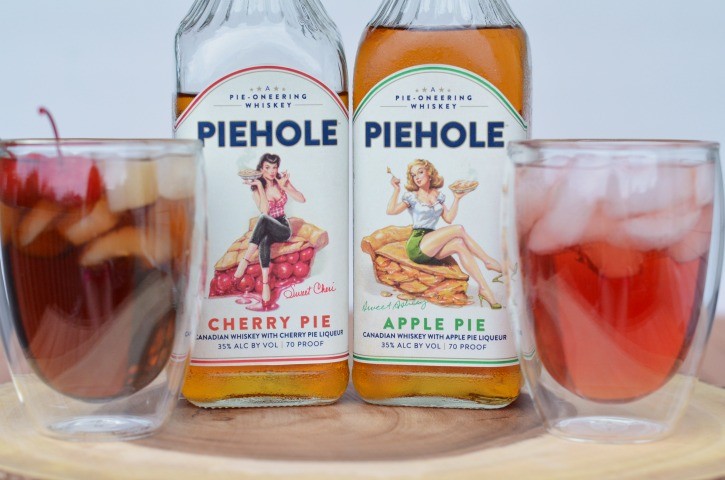 Cherry Cola Piehole Whiskey Cocktail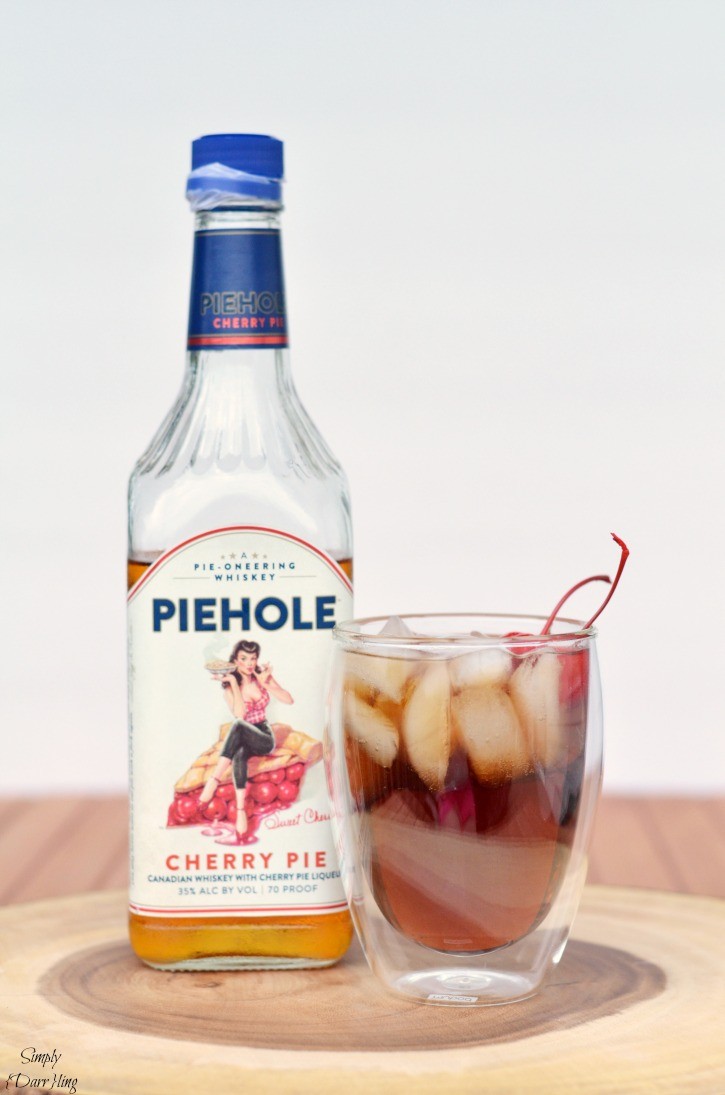 Cherry Cola Whiskey Cocktail
A Cherry Cola Cocktail featuring Cherry Piehole Whiskey
Ingredients
1.5 oz Cherry Piehole Whiskey
0.5 oz Amaretto
4 oz Cherry Cola
Instructions
Combine all ingredients over ice in a lowball glass.
Garnish with cherries and enjoy!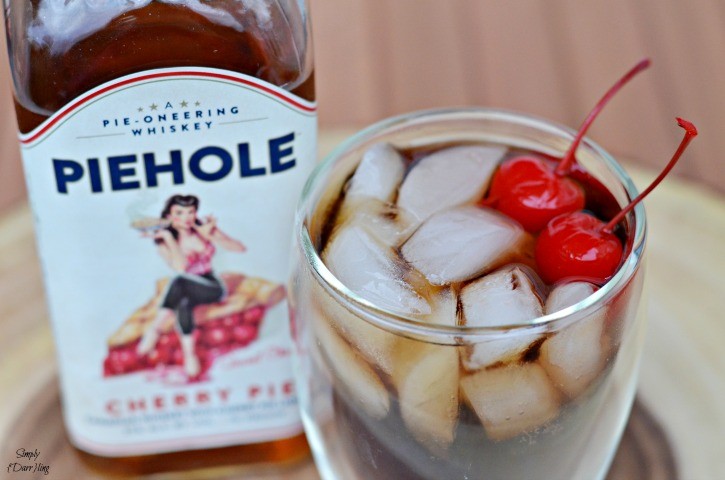 The cherry, cola, and almond flavors go well together to create an amazing cocktail. I often will enjoy cherry cola beverages; the amaretto adds one more layer to that flavoring. This cocktail would be a great one to sip while chatting with friends in the evening by the fire.
Cranberry Apple Sparkling Whiskey Cocktail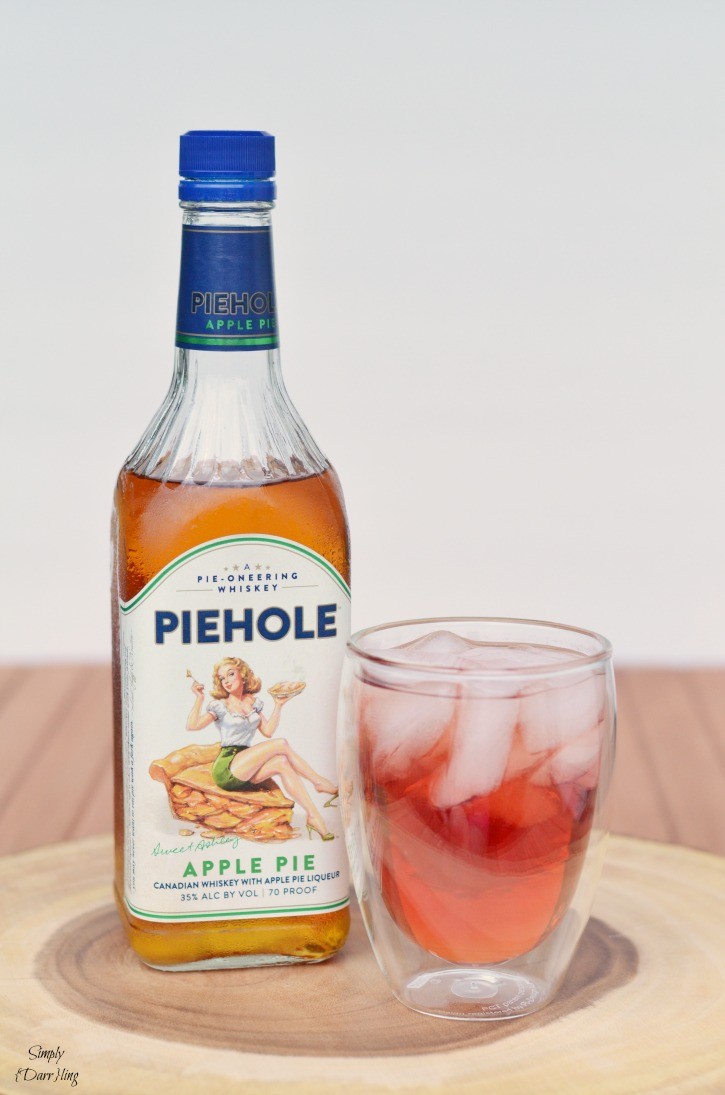 Cranberry Apple Sparkling Whiskey Cocktail
A sparkling cranberry apple whiskey cocktail featuring PIehole Whiskey
Ingredients
1.5 oz Apple Piehole Whiskey
2.5 oz Cranberry Juice
2 oz Champagne
Instructions
Combine the Apple Whiskey and Cranberry Juice over ice in a lowball glass
Pour the Champagne on top and enjoy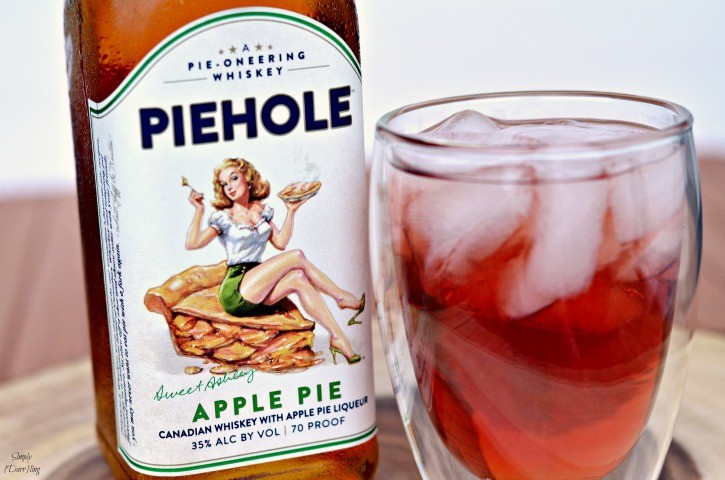 My immediate thought when I thought of Apple Pie Whiskey was to mix it into some hot spiced cider and add cinnamon; however, that recipe will be coming in a few months (when I'm no longer waiting for an evening when the AC actually turns off).
For this summer cocktail, I decided to combine apple and cranberry flavors and then add a little bit of champagne for the fizz that I always love. The apple and cranberry combined well and the whiskey added some spice to the beverage.
These Piehole whiskeys are a great introduction to whiskey drinks. I look forward to opening up this new avenue of recipes to try out. If you are a fan of Pecan pie, there is even a Piehole whiskey just for you!
Which recipe do you want to try?
If you liked this whiskey recipe, you may want to try our recipes for Whiskey Smash Cocktail and a Classic Whiskey Sour Cocktail.
Thanks to Piehole Whiskey for providing the whiskey for these recipes. All thoughts are my own.