This post is in collaboration with Honda. All thoughts are my own.
The first thing I did after the 2016 Honda Pilot AWD Elite was dropped off was text Brad "I will not buy a new car, I will not buy a new car….". The Pilot is absolutely gorgeous and offers so many awesome features. Right now we have a 2004 Pilot that is going strong but after seeing all the upgrades that have happened in the past 12 years I can't wait to replace it with another Pilot when the time comes.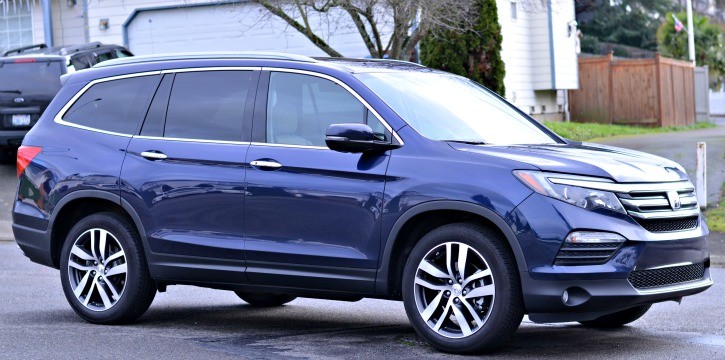 One of the first thing I noticed when I got into the Pilot was the lack of a traditional gear shifter; instead, the 2016 Honda Pilot Elite features gear buttons. This took a little getting used to as I kept trying to feel for the gear shifter when I went to park but after a couple days it was convenient to not have anything in the way between me and my coffee cups.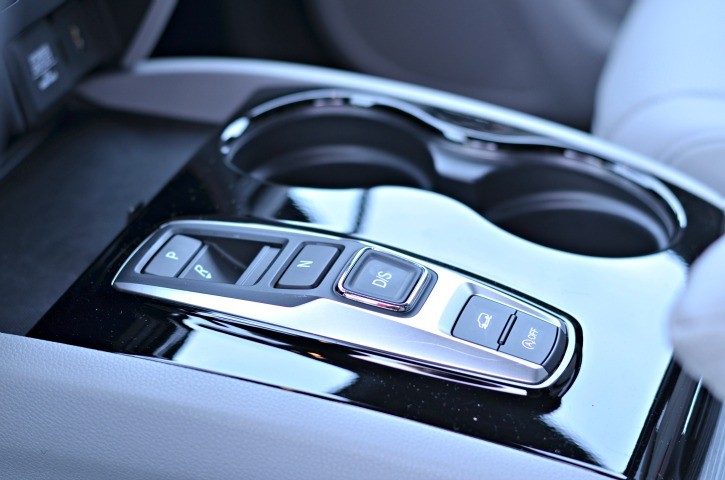 The heated steering wheel was definitely a plus on the cold nights driving home from work. The first thing I did on those cold nights when I got in the car was turn on both the seat warmers and hit the steering wheel heating button. By the time I was leaving the parking lot, I was already getting nice and toasty.
With Honda Sensing technology, it also made sure that I was always staying in the center of my lane and if I was starting to get too close to the edge of my lane, the steering wheel would bring it to my attention that I needed to focus on my steering.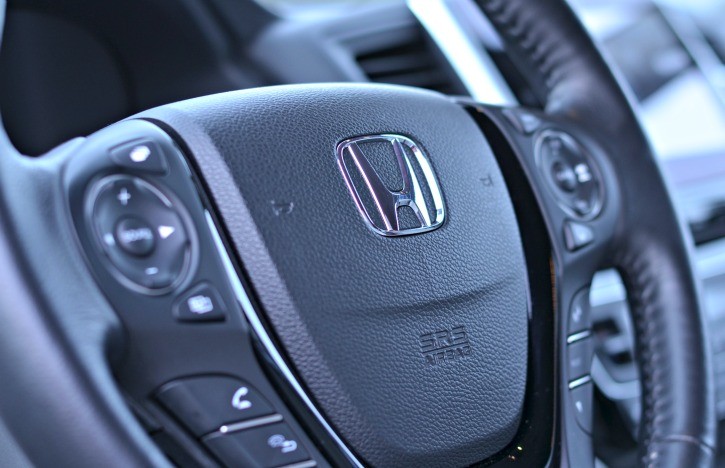 The main screen in the center console had all sort of controls and also includes HondaLink which allows your smart phone to connect to the car to other apps.
I definitely enjoyed rocking out to some Christmas music while driving the Pilot.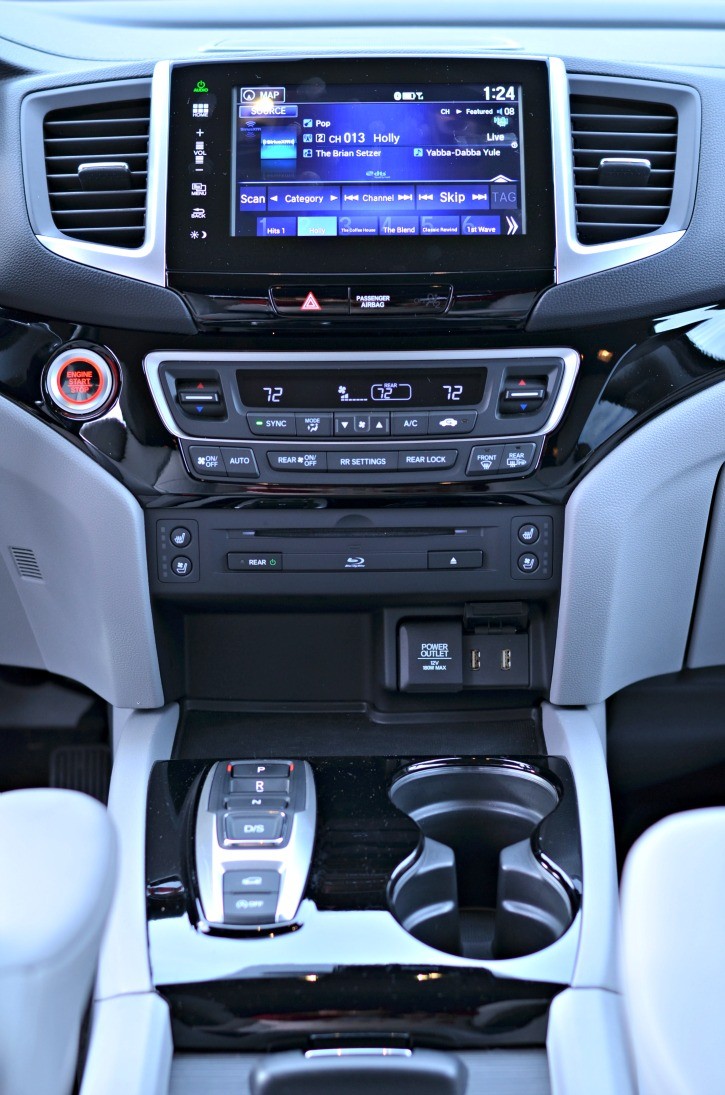 The rear entertainment system even includes a Blu-Ray player!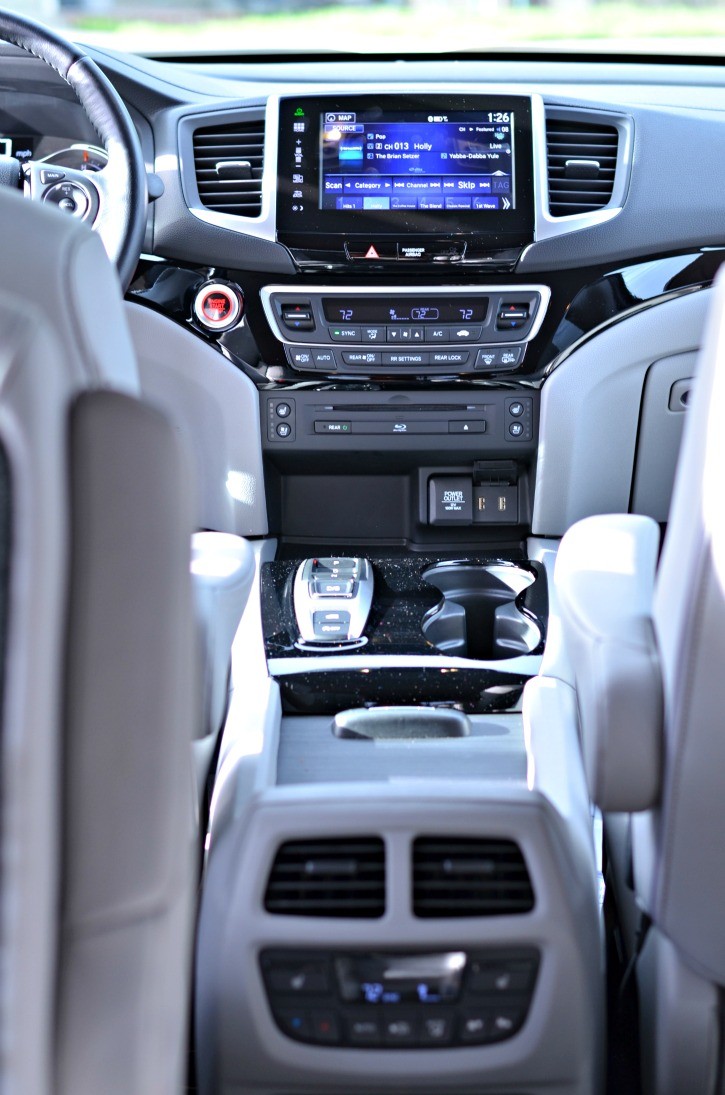 In addition to playing movies, the rear entertainment system can also be used for controlling the rear music.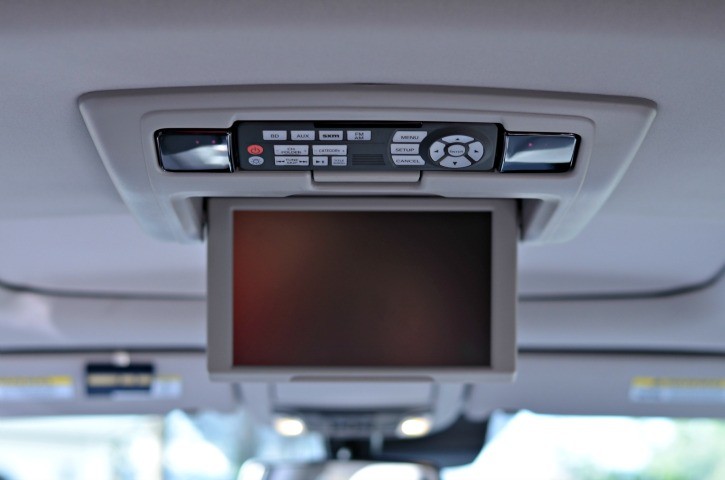 The second row features (heated!) Captains chairs. These chairs are definitely comfortable and can easily fit a full size adult. If the 3rd row is being used, they have these buttons on the side so that even kids can easily get into the back seats. Simply press this button and the seats slide forward for easy access!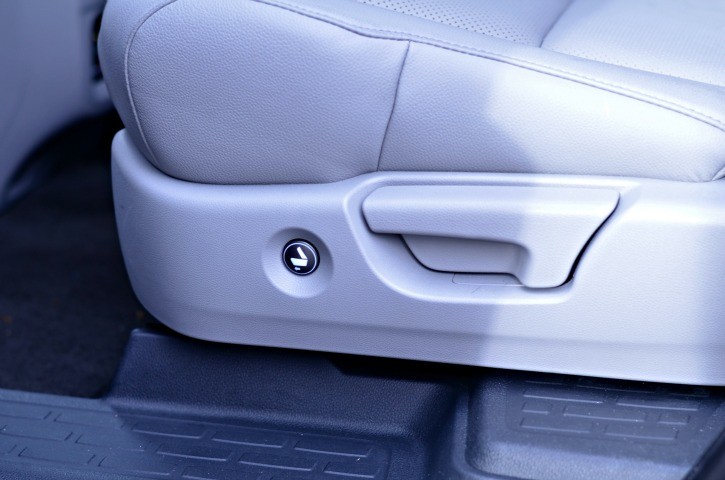 Sometimes it is necessary to switch between having extra seats and extra cargo space frequently. These seats were super easy to fold down and back up. Simply pull the strap to release and push them forward to fold them down, and then pull the strap to put them back up again!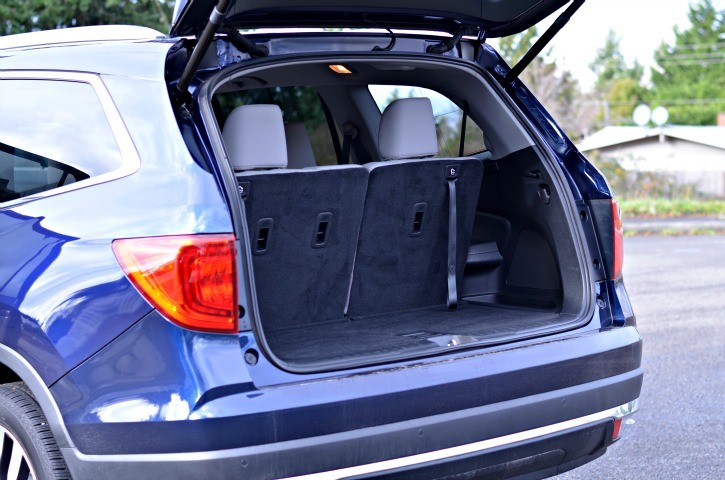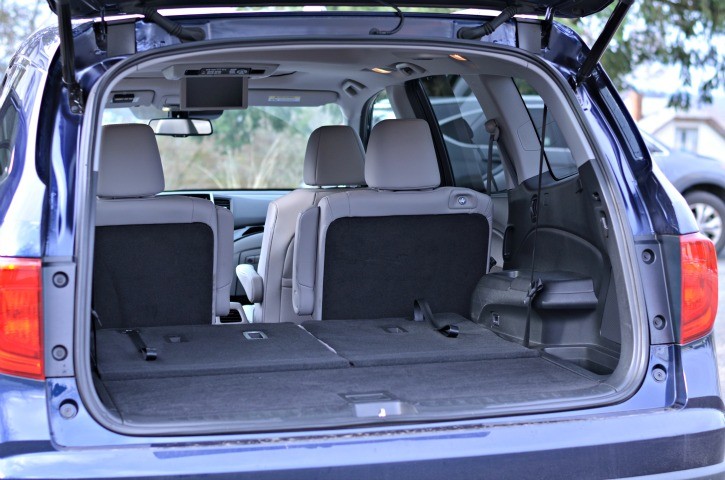 Overall, I definitely loved the Pilot and did not want to give it back! What feature is your favorite?