We have rounded the halfway point of this series on 7 different ways to wear Hunter rain boots. Make sure to check out the rest of the series here. Our weather here in Seattle can never make up it's mind during the spring. This past weekend it was sunny and 70, today was somewhat blustery, and then we might even hit 80 later this week! Needless to say, rain boots and rain jackets are still necessary staples during the spring.
How To Wear Purple Hunter Rain Boots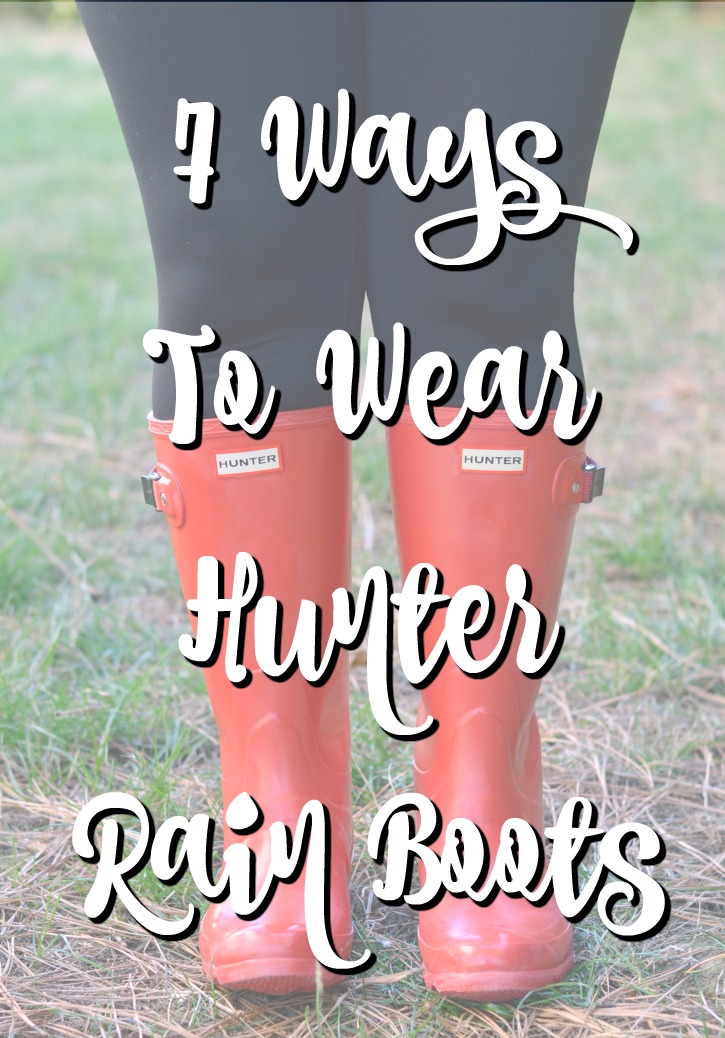 Whenever I wear this red rain jacket, I feel like I could be "Red Coat" from the Pretty Little Liars TV show (all it is missing is a hood). The sleeves of this jacket actually come off to turn it into a trench vest; however, I haven't decided what I think about wearing it as a vest yet.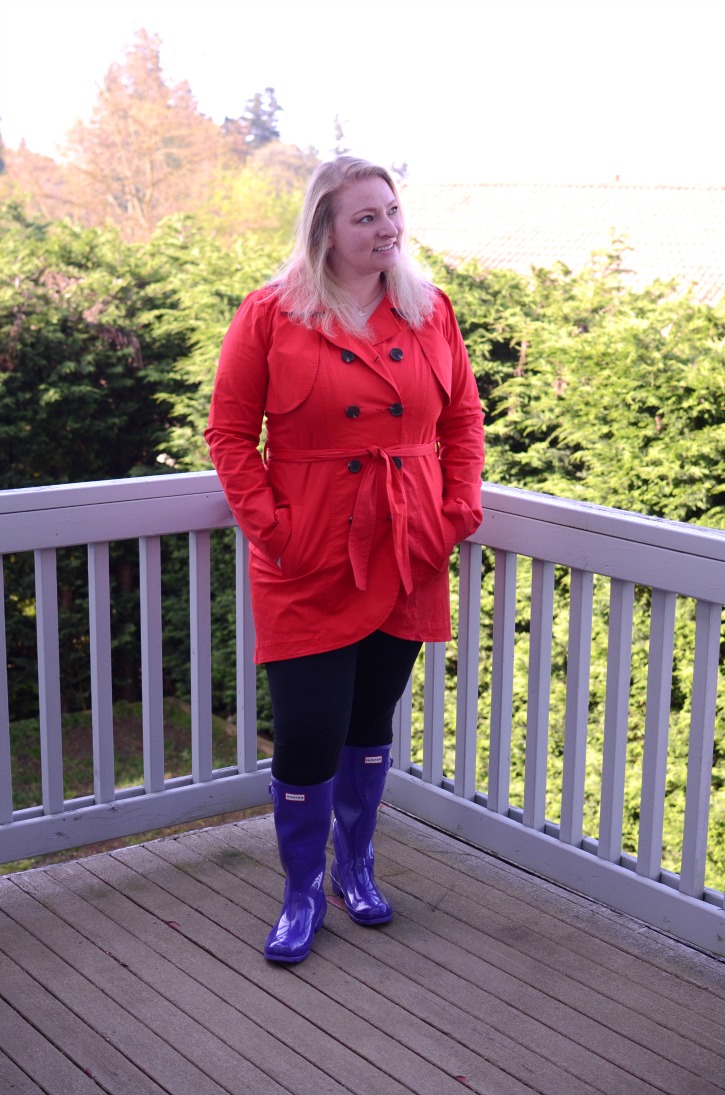 Shoes: PPurple Gloss Hunter Rain Boots, Leggings: Zella Live-In Leggings, Jacket: CAbi (Fall 2014 I believe)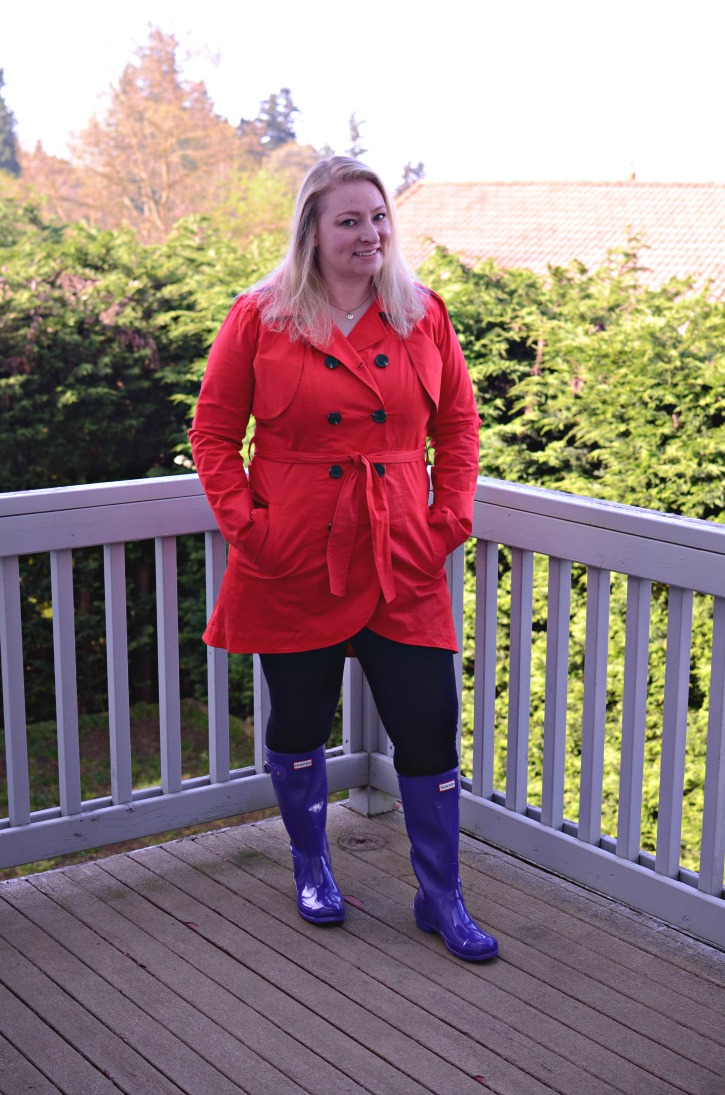 I have to say that the Zella leggings are my favorite leggings ever. They don't pill after tons of washes (even when they accidentally get put through the dryer) plus they are always soft and form fitting. Whenever they get covered in cat hair (because my cat is always drawn to them as well), the hair easily comes off with a lint roller.
I might be slightly biased in my love of these deep purple hunter rain boots. Brad and I attended University of Washington for college so our school colors are Purple & Gold. This deep purple is perfect when I want to be a bit more subtle in my school spirit outfits.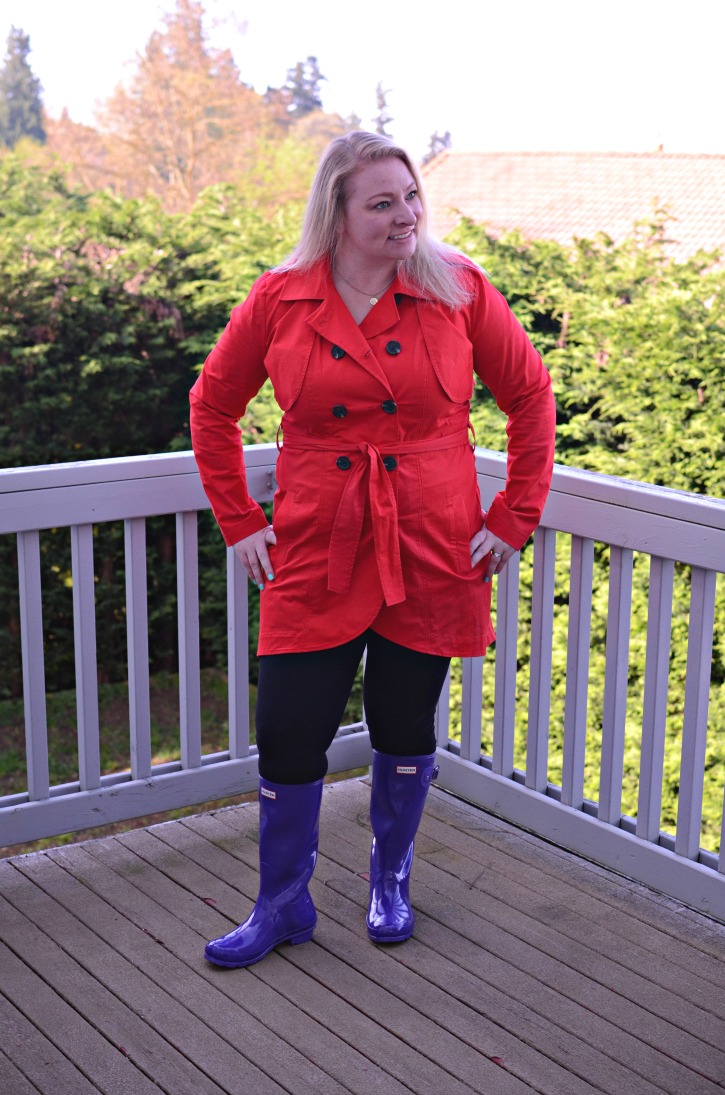 How would you wear purple rain boots? Do you have a favorite outfit to pair with them?