I love using fresh ingredients during the summer for my cocktails. We have an amazing fruit/plant stand just a couple miles down the road and I will go there often on the weekends to pick up fresh fruit. A couple weekends ago we were in the beginning of berry season so I came home with an entire flat of raspberries. Of course I had to come up with a delicious cocktail for these berries so I decided to utilize the mint from my deck garden and make a mojito!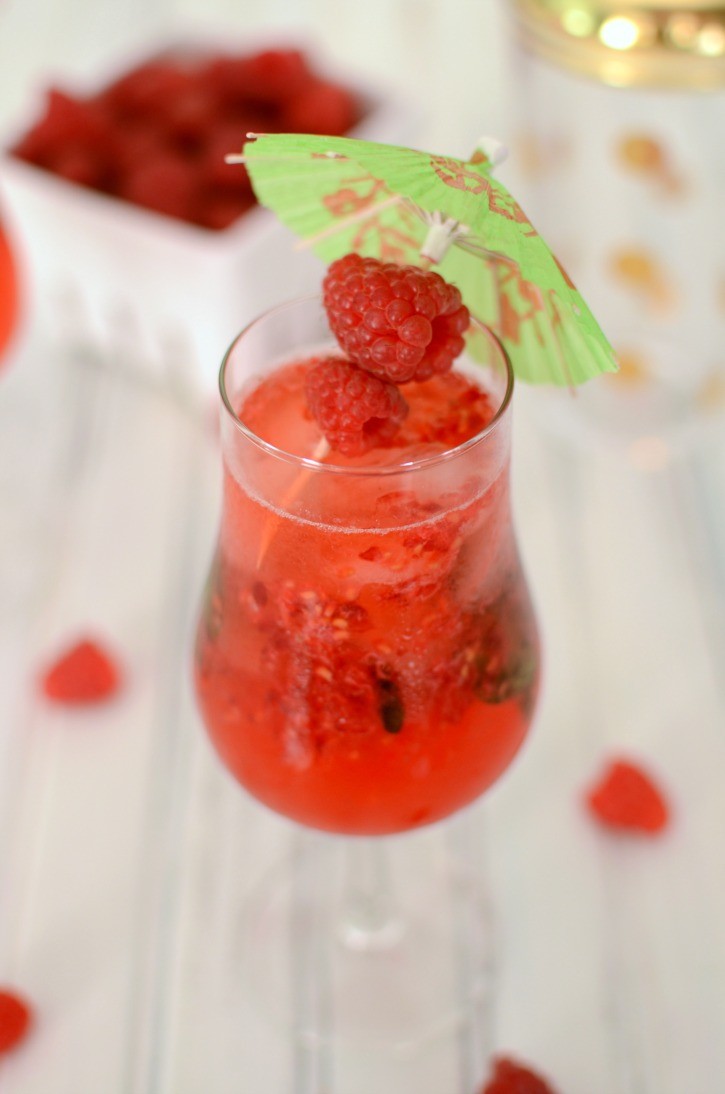 Raspberry Mint Mojito
A delicious cocktail featuring fresh mint and raspberries.
Ingredients
1.5 ounces white rum
2 Tablespoons sugar (give or take to taste)
Lime Juice of 1 Lime
Leaves from 1 sprig of mint
½ cup tonic water
Ice
5-10 raspberries
Instructions
In a cocktail shaker, muddle together raspberries, mint, and lime juice
Add the sugar and muddle more
Fill a glass ½-3/4 with ice
Add the rum over the ice
Stir in the mixture from the cocktail shaker
Top off with tonic water and stir
Garnish with whole raspberries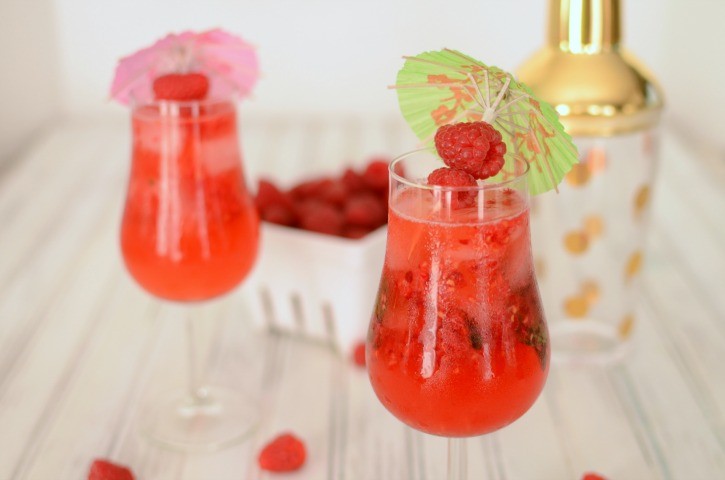 This fresh raspberry mojito is absolutely delicious and PERFECT for summer. The aromas of raspberry and mint add to the flavor and really let the feeling of summer sink in.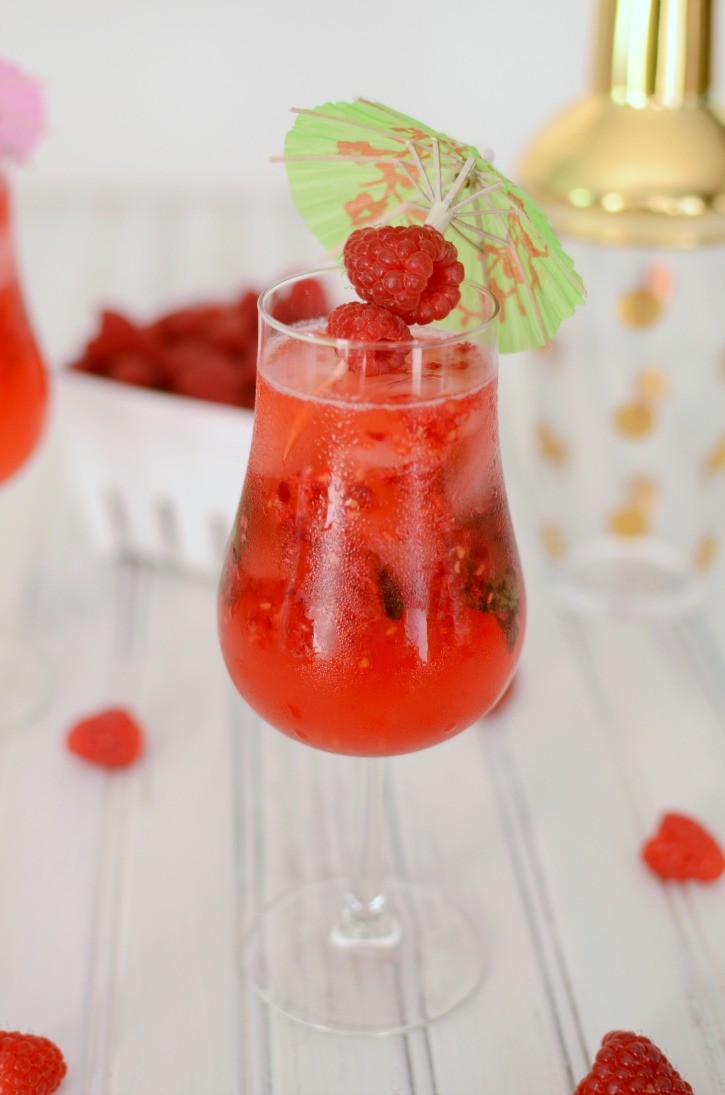 I can't believe that it is already the end of July. This summer is going by WAY too fast. It seems like just yesterday we were having our Memorial Day BBQ and now we are almost to the end of July! It won't be long before we're singing Christmas Carols and buying presents (oh wait, I already am doing that….).
What is your favorite way to enjoy cocktails during the summer?