For the past year or so, Brad and I have toyed with the idea of moving. We want to move closer to our parents and also get a bit more space when it comes to yard and house. Through a series of events, we decided to put our house on the market now, despite the fact we haven't found a new house to purchase.
Enter a crazy two weeks as we get everything done on the "to do before listing" list. Brad and I had some long evenings, but we did it. We were able to quickly get our house ready to sell, and in just a couple days it will go on the market.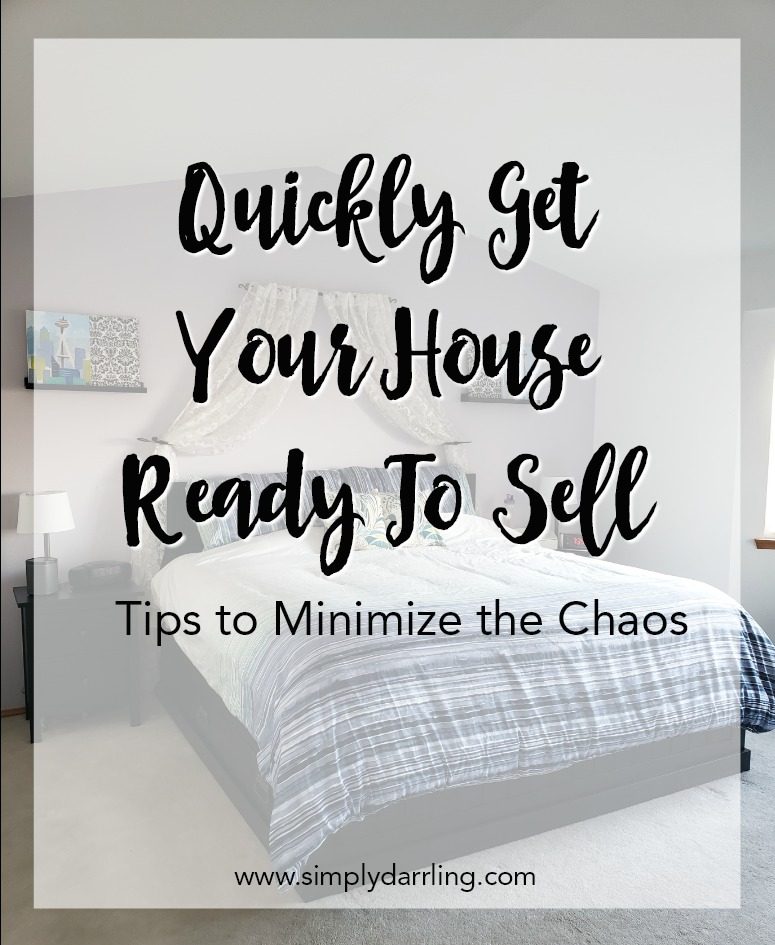 In some ways, I'm glad that we did this in such a hurried fashion. It became a forcing function to actually get it done, and didn't give me time to second guess items heading to the thrift store. There were a few item escapes that will probably be purged when it comes time to unpack, but there have also been multiple car loads of donations.
I am a huge fan of lists. They help me organize my thoughts, and it is so satisfying when the entire list is complete. I started a list of what needed to be done before our house went on the market, and as I thought of another item it would get added to the list.
Once I had a pretty cohesive list, I divided the list out by "zone". One sheet for the Kitchen, another for the living room, a third for the linen closet/bathroom/landing, etc. Basically each major room had it's own sheet of paper and some smaller areas would share a sheet.
Breaking down this list helped me focus because I could think through per room rather than an overwhelming list that was originally 3 pages long. Each evening, I would try to focus either on one room or one theme (such as clearing packed boxes to the garage or dusting down certain items).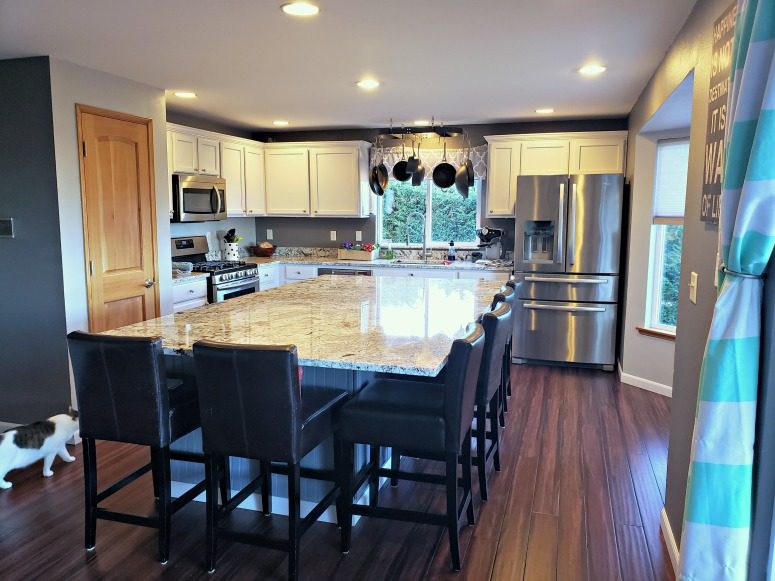 In addition to packing away or getting rid of clutter, we had a few repair items on the list. It is surprising how many minor flaws you find when it comes time to putting your house on the market. All the sudden those screws that have remained in the wall from a hanging photo 10 years ago, or the small spot of nicked paint pops out.
Our realtor also stopped by a couple times mid-process. He checked out our progress, and gave tips for what will actually make an impact and what will just be busy work. So not all the paint touch-ups are done, but my house is spotless (well, it will be by Thursday once I mop the floors again. Furry pets are messy).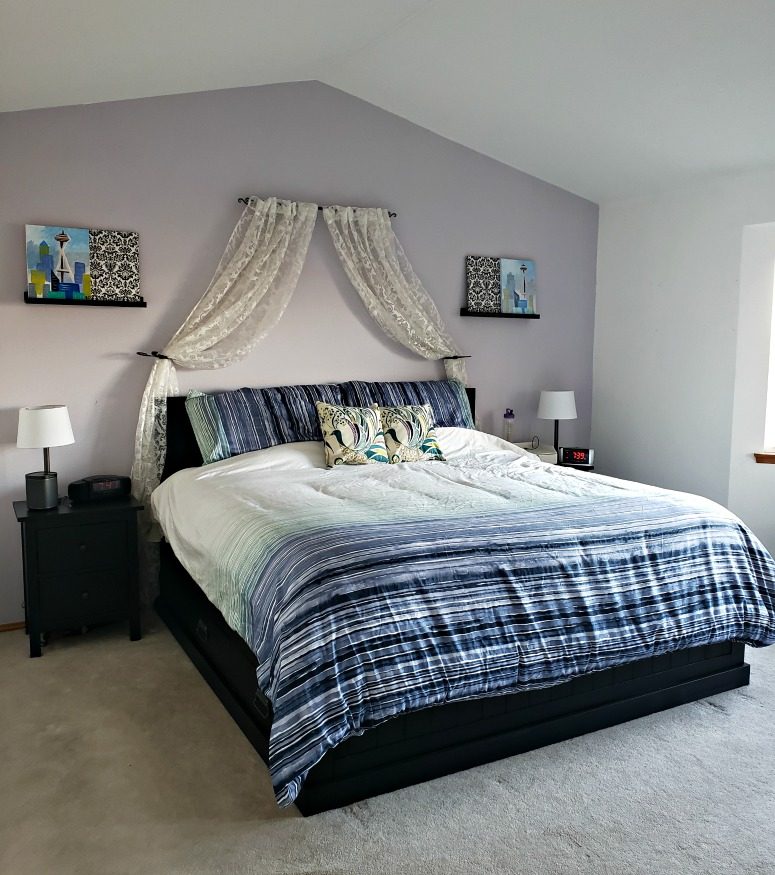 If you were to look in my garage, you'd think that this move was sponsored by Amazon. Fortunately, Brad was able to get boxes from work, and we've also gone out to Home Depot multiple times for boxes. If you are buying boxes, I find the "Medium Heavy Duty" are just about perfect. They can fit a decent amount without being overly heavy, and the "heavy duty" ones come with built in handles. The 12×12 foam sheets are great for breakables without taking as much space as bubble wrap. I've been using Scotch Packing Tape with built in dispenser because it was easy to have a couple throughout the house (along with a sharpie).
I love when I could automate a task because it meant that I could easily multi-task (and in this case multi-task while I sleep). When I was at CES back in January, I learned more about the ECOVACS DEEBOT Ozmo line of products. ECOVACS sent me the DEEBOT Ozmo 930 to try out, and I'm seriously obsessed.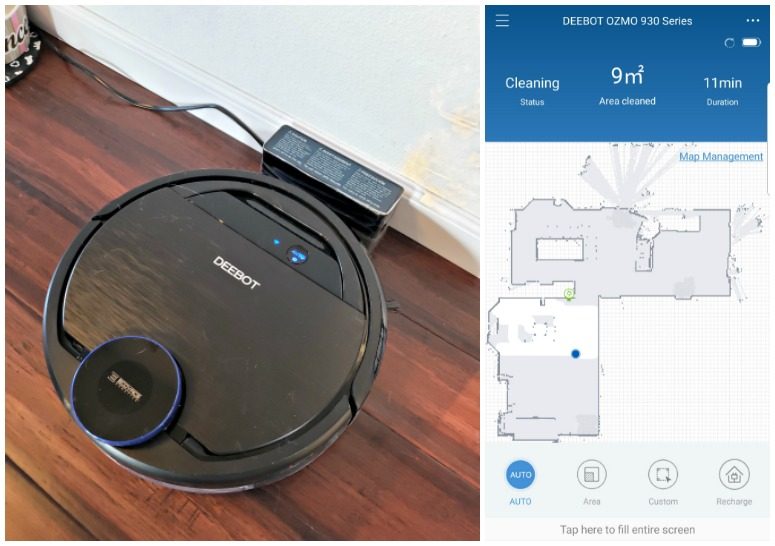 First of all, I can control it from my phone so it is super easy to either schedule a cleaning, or kick-off a cleaning while I'm upstairs or away from home. Each night before we went to bed for the past couple weeks we would make sure that all the boxes were off the floor and kick off the cleaning cycle.
One of the great things about the Ozmo 930 is that it has laser-based navigation to create a map of your home. In the app, I can then tell it to only clean a certain room, and also create barriers around items that I don't want the robot to get near.
On the app, you can also see the progress of cleaning, and I love how it goes in a methodical pattern. No more random bouncing off the wall and hoping it cleaned everything. I might have been known to watch it "paint" through my living room on the app while we've been out and about.
In addition to sweeping the floor, DEEBOT has a mopping feature. It knows which parts of your floor are carpet rather than hardwoods so it will only mop the hardwood parts.
I love how the DEEBOT can clean my entire downstairs in under an hour, and it is quiet enough that I can have it running while I'm doing other things in the same room. I would definitely consider purchasing a second unit for the upstairs (but I'll hold off for now and see what house we end up buying).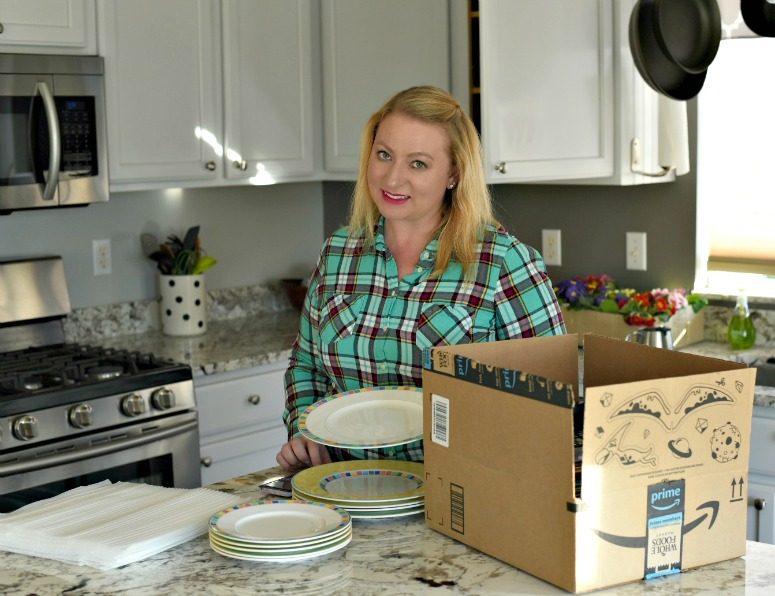 How to Quickly Get Your House Ready to Sell
Lists are your friend. Make them. Cross them out. Delegate tasks to family members.
Focus on the exterior clutter first. Sure I have a few drawers and cabinets that are still packed, but they aren't visible in our listing photos. I'll work on those items in the time period between photos and the actual listing.
Break down the to do list into manageable chunks and work on one specific chunk each evening. For a while, I had 3 lists at about 90% done. I still felt like there was a lot to get done, and it was amazing when I could check off a room as complete. I wish I had focused on each room individually a bit more.
Ask for advice from your Realtor on which improvements and fixes matter. Don't waste your time on something that won't affect your home's ability to sell or the offer.
Get more boxes and packing supplies than you think you'll need. It is surprising how fast a box can fill up.
Eat through your pantry and freezer. Ok, this one might be a bit odd, but you don't really want to move all that food so you might as well use it now. Plus, for the ease of time, it is great to make a large amount and enjoy leftovers for a few days.
Accept any help that is offered, but know how to delegate. Look through your lists and figure out what you can hand off without much instruction. When my parents came to help, I was able to give my mom her own list that she worked through throughout the day.
It is going to be an exciting (and slightly terrifying) days ahead. Hopefully we will sell our house and find a new one soon!