I was provided with a 2019 Toyota Corolla to facilitate this post. All opinions are my own.
When I was thinking about how I wanted to celebrate my birthday, one of my ideas was to head down to Portland for a weekend. Brad and I have gone to Portland somewhat regularly for a weekend in the past few years. It is a (relatively) short drive, has unique activities, plus I have some good friends who live down there to visit.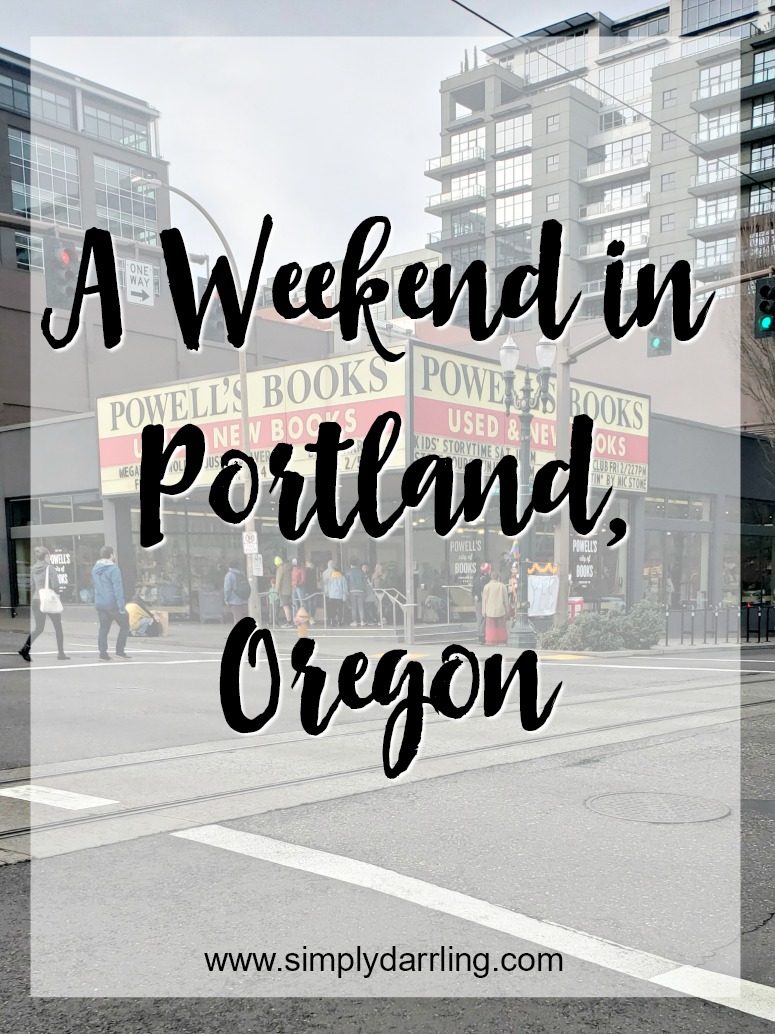 In past trips, we have stayed out in one of the Portland suburbs because our activities were around hanging out with friends living out there. Since this trip had a bit different agenda, Brad and I stayed at the Hyatt House closer to downtown.
Originally, we were planning on driving down first thing Saturday morning, then head back late morning on Sunday (since the Super Bowl was that afternoon, we wanted to be home in time to watch the commercials). Yes, I meant commercials, neither of us really cared for either of the teams playing.
Friday evening, Brad and I were discussing what we wanted to do for dinner and I brought up the option of heading down to Portland early. Our hotel was available to add on a night, so we decided to quick pack a suitcase and start driving. Our evening was basically going to be vegging in front of the TV before heading to bed, and the current traffic was going to get us to Portland by 10PM so we figured it was a good use of time.
We were pleasantly surprised when we checked in to find out that Hyatt House provided free breakfast in the morning, including customized omelettes! Our room featured a whole kitchenette which would be awesome for a longer stay. For this trip, we were barely in our rooms because we packed Saturday from start to finish.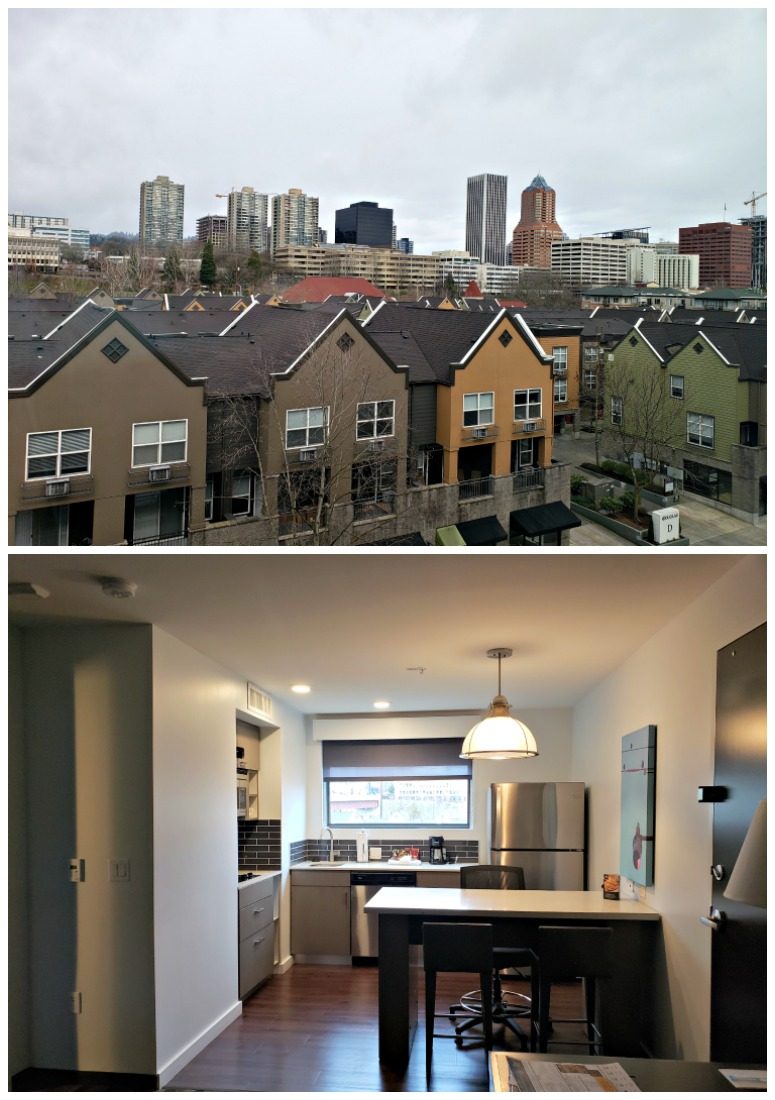 I've talked about some of the fun activities that Brad and I have done in Portland, and the surrounding area, in the past. We have fed penguins at the Oregon zoo, tailgated at a University of Washington vs Oregon game, and checked out Roloff Farms.
Saturday morning, I had a few items on my agenda. I have wanted to visit the glassybaby store in Lake Oswego for a while, and decided to use this weekend as a opportune time. Lake Oswego is such a cute area, and I would love to explore it more on future visits (maybe a road trip to the seconds sale will be in order for next month).
Brad and I also visited Powell's Books because there is a family story about me and this store. When I was around two, I threw a huge tantrum in the store because I thought that I got to take the little table & chairs home that were in the kid's section. I wanted to fake recreate this scene for a photo; however, there were a lot of people in the store when we were there so I decided not to go through with it.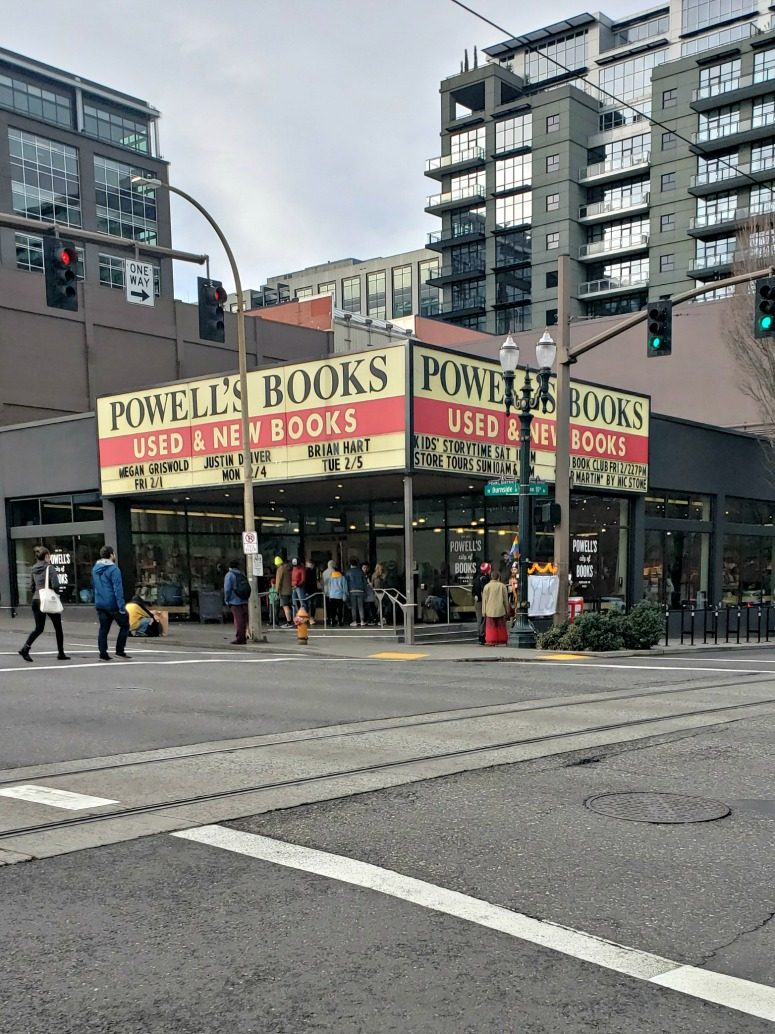 Portland is well known for their wineries and breweries. Brad and I will have to come back to Portland in the summer so that we can check out all these awesome spots. I've heard that there is even a brewery crawl where the participants ride a giant bike around the city.
The area around Powell's Books also has other stores and restaurants to explore. Walk a few blocks to Voodoo doughnuts (it is worth going once for the experience, but after that you can find better doughnuts around). Or find a local food pod for some unique food options.
For this weekend getaway, Brad and I were sporting around in the 2019 Toyota Corolla. It was a great car for this fun little trip.
Throughout the entire drive to and from home and Portland, Brad and I enjoyed listening to the Satellite radio. I joked with one of my friends that we knew we were making good timing because we only heard a handful of songs twice, and none of them three times in the drive down.
In addition to glassybaby, I also visited one of my favorite Nordstrom Rack stores (the one at Tanasbourne always has awesome items). We had some time to kill before our first stop of the morning opened so we wandered Costco to see if they had anything different from our local store. I talked Brad out of buying an upright waffle maker, but did come home with some new leggings and camisoles.
The trunk looks small from the outside, but it actually goes pretty deep. Despite all these purchases, we still had plenty of room in the trunk for our suitcase and laptop bags.
One of the things that I have enjoyed in Toyota vehicles for the past few model years is their home screen. It is a split screen with both the phone and audio easily accessible while driving.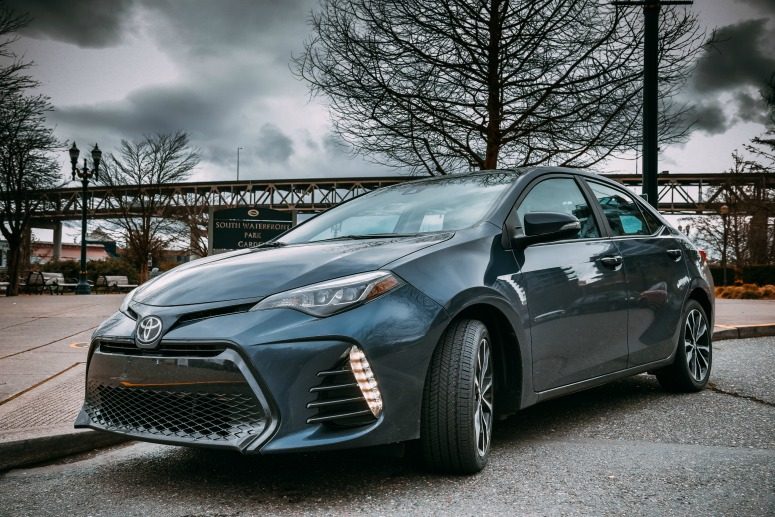 I'm sure it will only be a month or two before I come up with another reason to visit Portland. If you have been to Portland before, what was your favorite activity?